Some people have lost money on online money-making platforms / applications such as Coolcat, Shopping Mall …, continue to reflect on Lao Dong Newspaper Recently, they are constantly being seduced, called to join forex (international foreign exchange), virtual money; Other floors / apps make money online to "reduce losses" for lost funds.
Ms. M., a person who lost money from Coolcat, said that in the facebook groups, Zalo … created by the players to file together to submit to the police of Coolcat, fraud in the past few days suddenly appeared a the number of people sending messages inviting entice to join other money-making exchanges.
Some similar floors such as Pchome, Shopping Mall – a virtual application that links with e-commerce floors to receive commissions (essentially a scam) are also born and entice players to participate to "remove the hole", cut loss …
Text messages for investors to get their money back after Coolcat collapsed, but it costs money …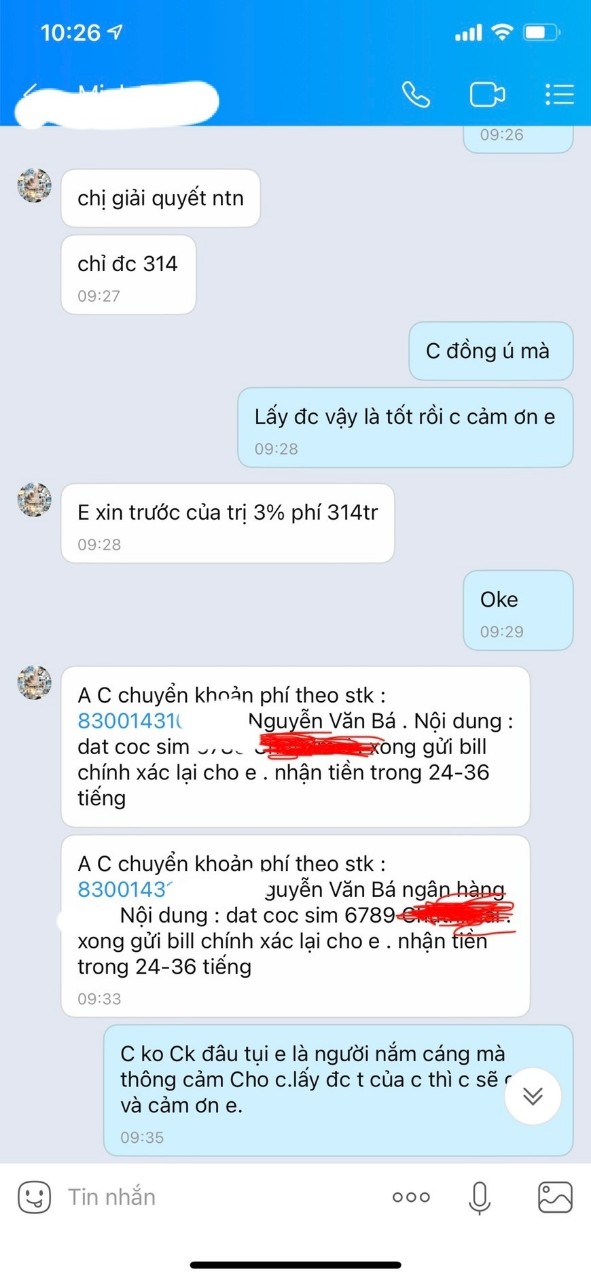 The content of the transfer is "deposit sim"
"The new floors operate like Pchome, Shopping Mall … We have constantly warned each other to avoid being scammed because some people have spent too much money on online money-making apps. was "shaken" when invited to join the new floor with the hope of "removing antlers" of the lost money "- Ms. M. said.
Not only were some investors lured to transfer a new exchange to join in order to get their lost money back, some investors were contacted by self-proclaimed Coolcat employees who promised to get back a portion of the lost money, with conditions cost.
Ms. Tr., An investor who lost nearly 700 million VND to Coolcat, when she was unable to recover because of the loss of money, she received a message via Zalo from a member of the investor group denouncing Coolcat, the content: "Coolcat experts on the system see that the information you have received is not a small amount due to the system closing the app, to sue if you want to withdraw or get back, you can send a message to me to help you do this. And for a small fee of only 1%, will directly push money to your account number transferred to the floor, but only 40% -50% if you text again.
However, when Ms. Tr., Asked to meet directly to discuss, this employee refused on the grounds of "fearing the police to arrest". With nearly 700 million dong lost through the scam app, Ms. Tr., Can get back more than 300 million dong provided that she has to… transfer the 1% fee in advance to this person. The content of the transfer is "deposit sim6789" …
"I also want to get back my lost money, get any coin or that coin but the request to transfer the fee first, is it a scam? Seeing everyone in the Coolcat group scam also say this is a scam, it cannot be anything. It's easy to return money "- Mrs. Tr., said.
Before that, at a press conference on the situation of social order and safety in the first 4 months of 2021 organized by the People's Committee of Ho Chi Minh City, the leader of the Ho Chi Minh City Police said that the unit received denunciations from many people. about being scammed by the Coolcat investment platform. Coolcat's trick is to call on people to invest money on the virtual network and enjoy interest rates of 5% -10% / day in the form of a profitable insurance investment package. Until the floor collapsed, investors lost nothing.
Currently, Ho Chi Minh City police have been receiving many cases related to "virtual" investment floors such as Coolcat and are conducting investigation and verification to thoroughly handle these types of crimes. Therefore, the police advises people to raise their vigilance when participating in groups, joining cyber with calls for investment that are profitable, quick, and easy to make money …