Bonucci and Chiellini were teammates at Juventus and Italy, and now together they won the spectacular EURO 2020 championship.
Italy's journey to the top of Europe is not small thanks to the central defender duo Leonardo Bonucci – Giorgio Chiellini.
Chiellini and Bonucci are unbeaten in one-on-one matches against all opponents at the last EURO. They are the steel shield in front of Donnarumma's goal.
Bonucci – Chiellini is sticky like sam
11 years of pairing witnessed 336 matches Bonucci – Chiellini defended the home team's goal. If you include the EURO final last night, it is a full 220 matches they fought separately in Thien Thanh's shirt.
Chiellini himself considers a good partner in defense: "I think I know Bonucci better than my wife"!
Chiellini and Bonucci played more than 330 games together in defense of Italy and Juventus was not enough, after the seasons ended, the two families often went on summer vacations together.
After the Euro final at Wembley, Chiellini and Bonucci shared a bed with the prestigious silver trophy.
And yet, after helping the Azzurri reach the top of Europe, they went on vacation together again. Chiellini and Bonucci even shared a plate. They stick like glue, like a couple on the pitch.
Some pictures of Chiellini and Bonucci always together: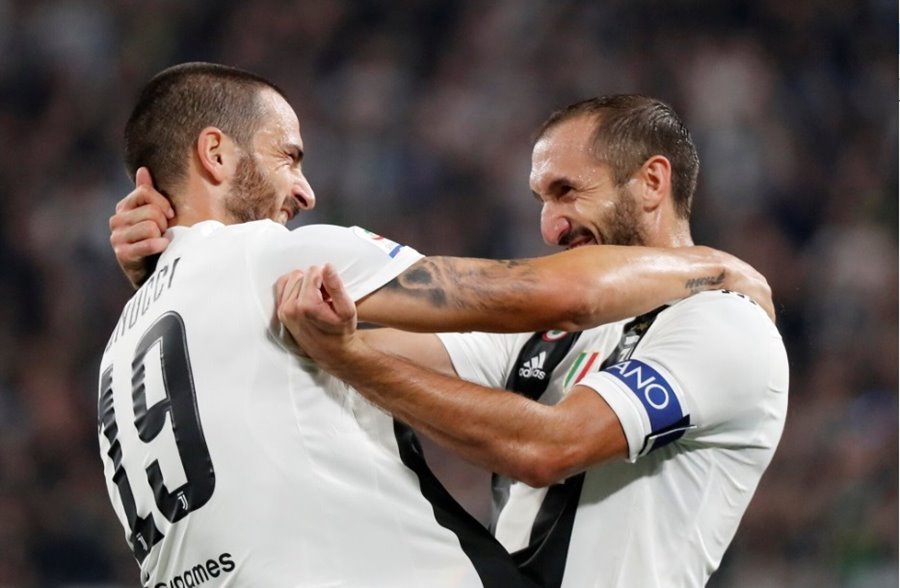 Bonucci and Chiellini are teammates at Juventus club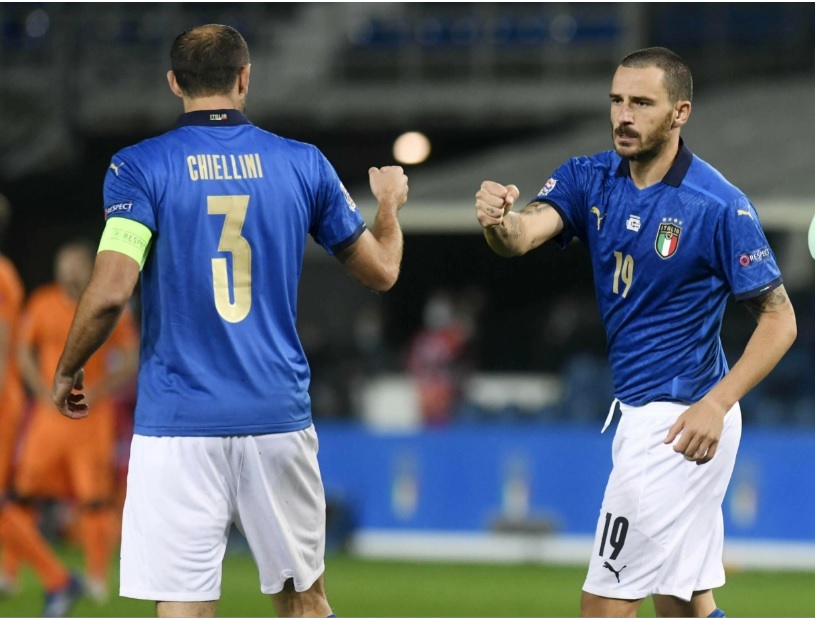 Each other's comrades in the colors of Thien Thanh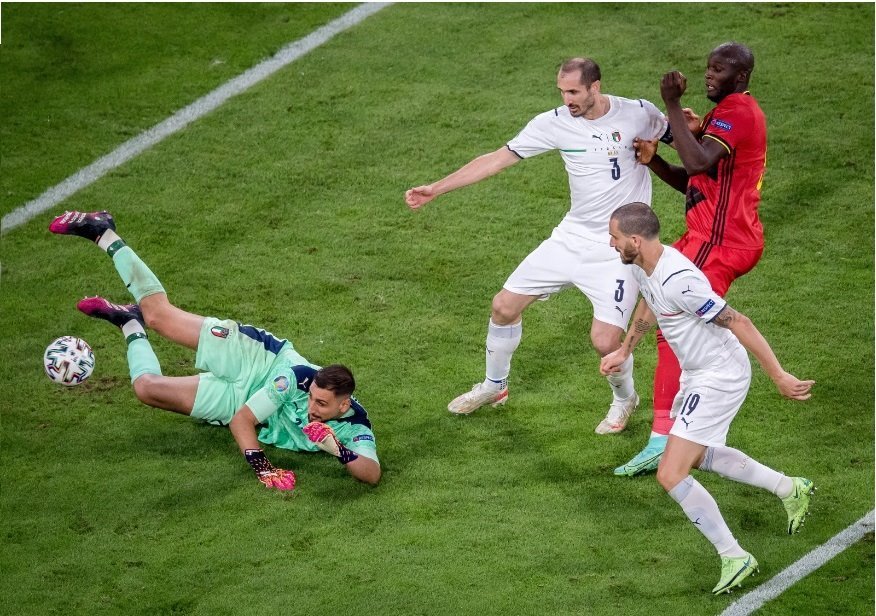 They form a steel shield in front of Donnarumma . goal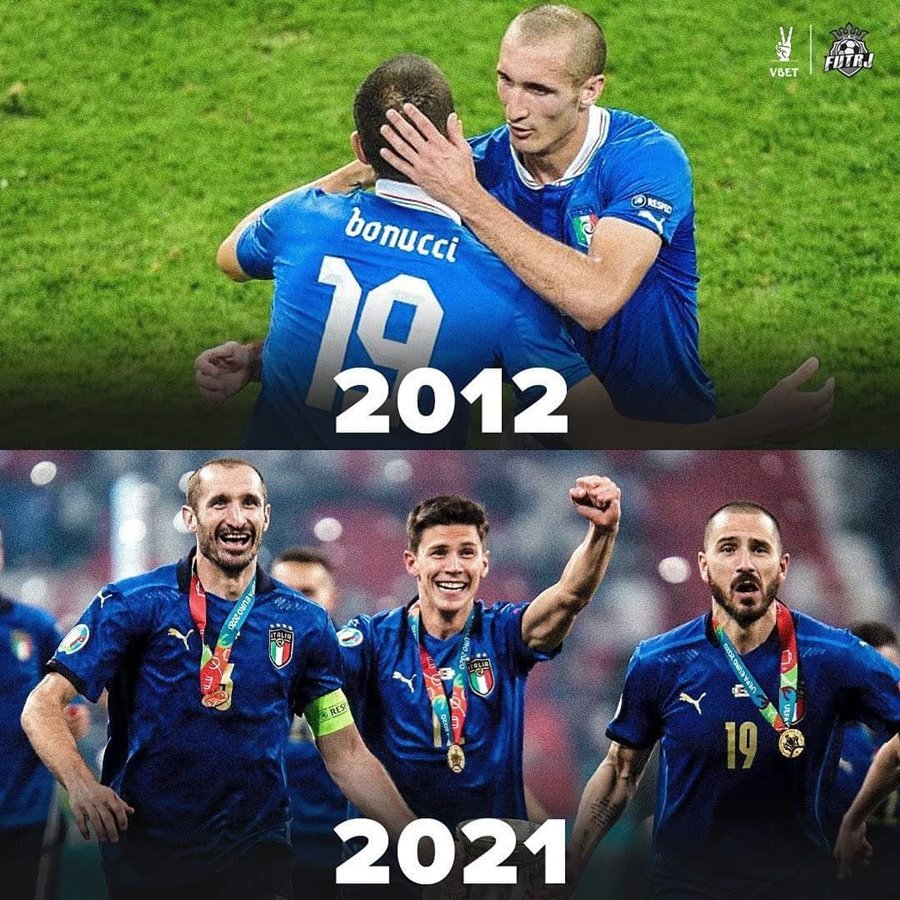 Being teammates for 11 years at the club to the national team ĐT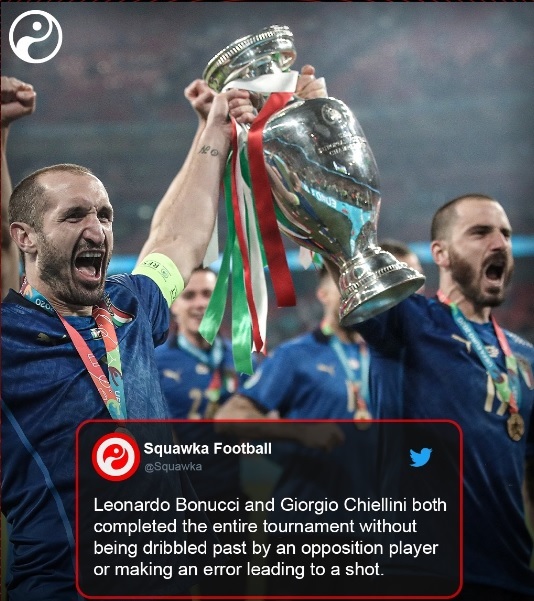 Chiellini and Bonucci are unbeaten in one-on-one matches against all opponents at the last EURO.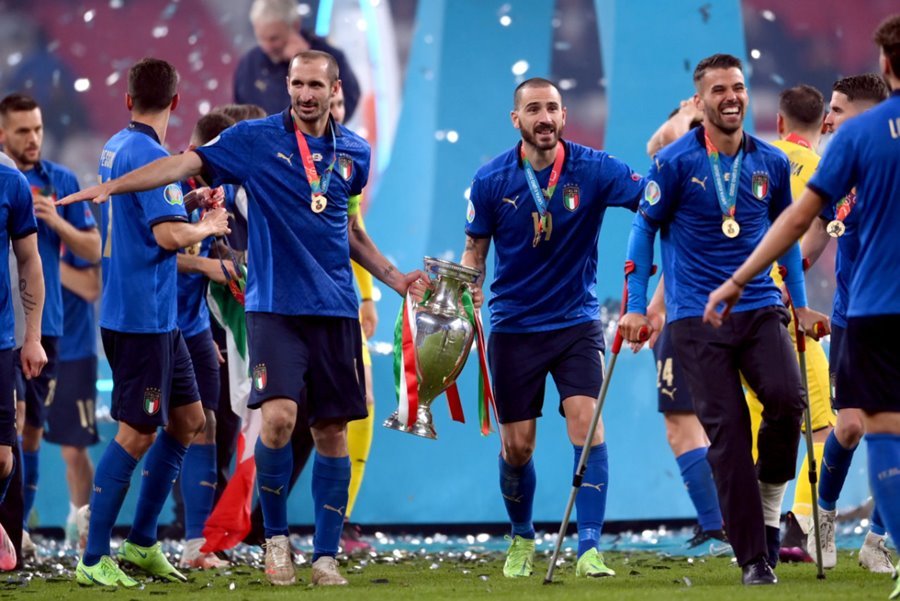 Together to the top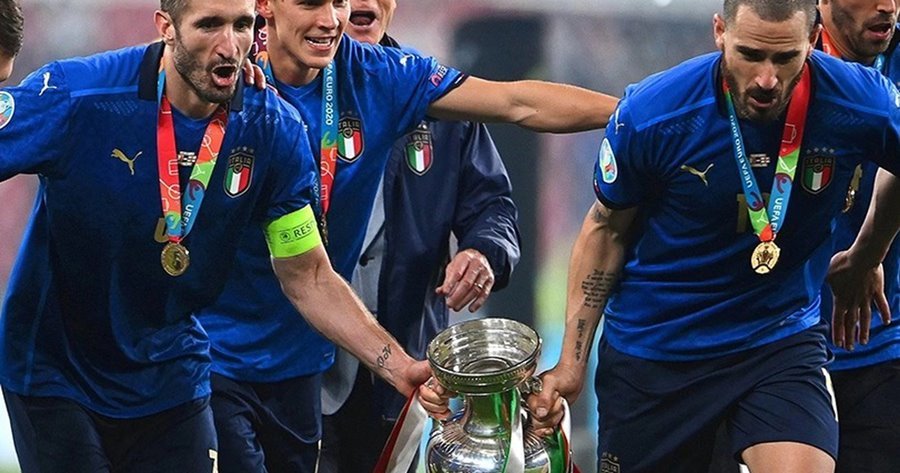 They were born to be together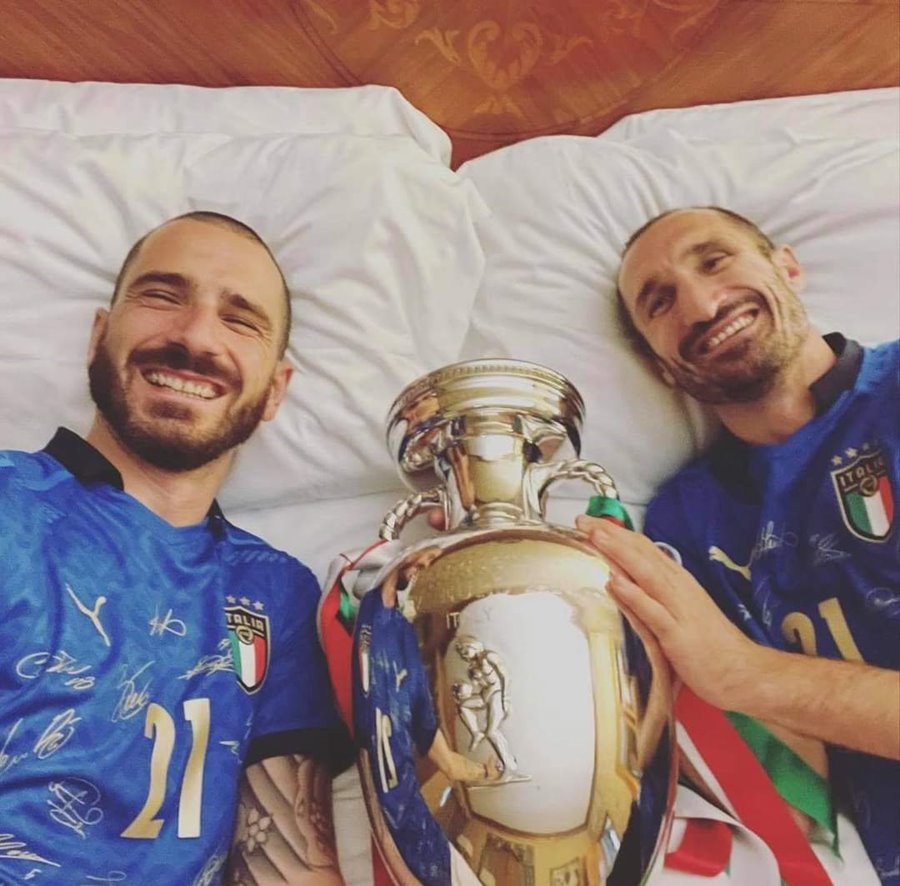 Sleeping in the same bed with the EURO championship trophy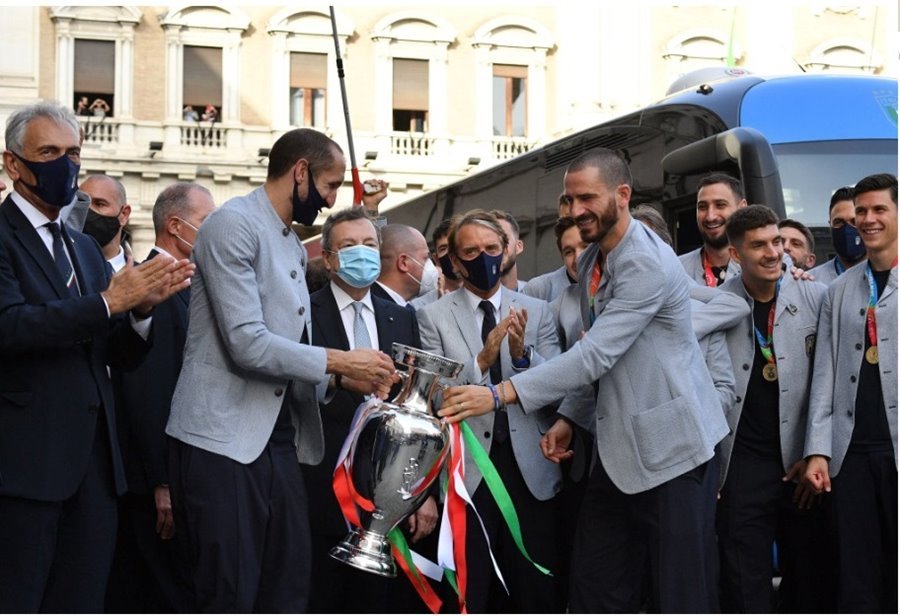 Chiellini and Bonucci are always together on the pitch and in real life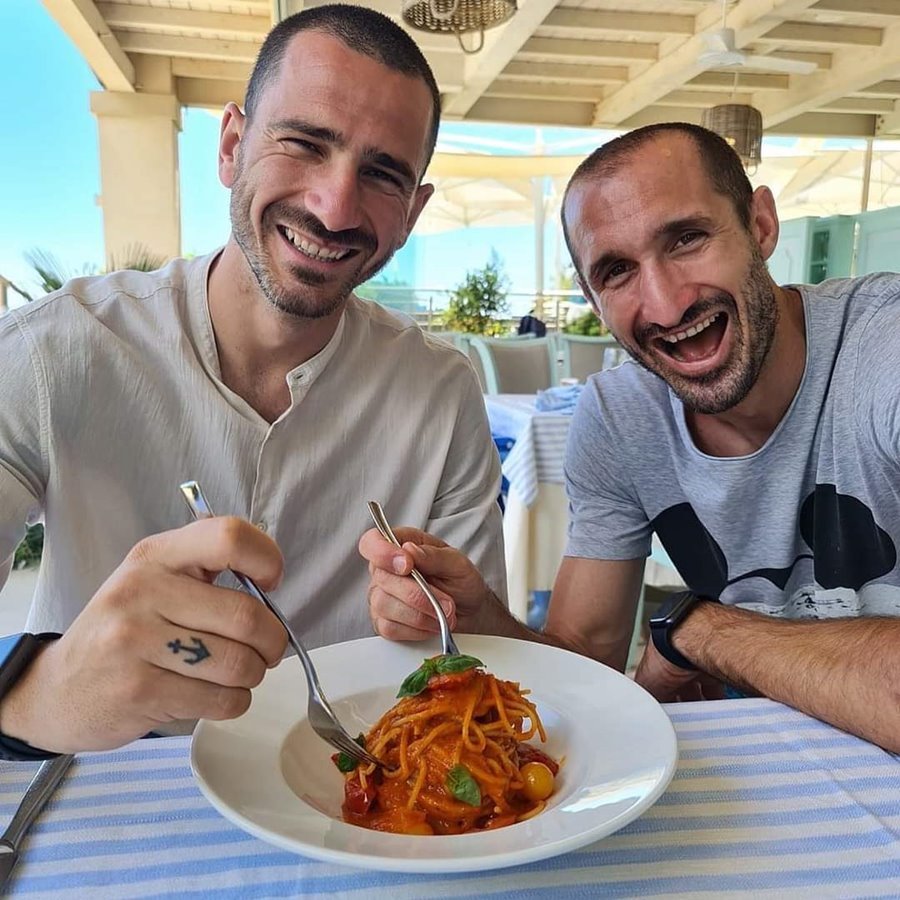 Sharing a plate of noodles
Video of the final Euro England 1-1 Italy pen 2-3 (source: VTV)
Libra

Euro 2020 champion is in a situation of "bad crying, bad laughing"
Excellent performance helped Italy win Euro 2020, but Giorgio Chiellini is a free agent and is waiting for a call to renew his contract from Juventus.

The best goal of EURO 2020: Name Patrik Schick
Patrik Schick's impressive long-range shot for the Czech Republic against Scotland won the EURO 2020 Goal of the Year award.
.