Boston Dynamics has a knack for making robots that act like a living creature.
Those who love the robot field must know the name Boston Dynamics. Together we've watched the robot dog Spot go from wobbly to a commercial product as smooth as the real thing. Then comes the humanoid, headless Atlas robot that can do obstacle-free and upside-down maneuvers. Yesterday, however, Boston Dynamics announced a new robot that might not be as flashy as its charismatic brethren – but it was just as realistic. It's Stretch and it's designed to move boxes and other objects in sheds and other industrial facilities.
How does Stretch work?
Stretch are like the articulated robotic arms that we often see in factories. However, the Boston Dynamics robot uses a wheeled base to move freely around. The demo video gives a clear example of the advantage of that kind of portability. When it's time to unload a dump truck, Stretch can manually move the conveyor into position, then initiate the unloading process and bring the boxes down the line without human intervention.
The arm joint moves with seven degrees of freedom (DoF), meaning it has a full range of motion, including jumping and rolling. At the arm end, Boston Dynamics used a " Intelligent gripper "pulls on the suction power to grab boxes and other objects weighing up to 23kg. The optical and pressure sensors in the grip allow it to gauge any object it is holding for grip." the best.
Stretch sees the world through Boston Dynamics' computer vision, which allows it to identify boxes as they come out of the box. The robot does not need training to identify the objects it has to move.
Which role does the Boston Dynamics team fit into?
At the end of last year, Boston Dynamics released a video of their robots dancing together, including an ostrich-inspired robot named Handle. That bot never had a commercial release, but it shares many of the same elements with this new Stretch. The handle has a pair of wheels and an operation module that protrude from the back of the device to balance the front arm weight. The demos have proven that Handle is stable, but it always seems a bit precarious when moving on just two wheels.
This new lineup also gives Stretch the move advantage. It is perfectly possible to rotate in the correct position without having to move around, back up or perform complicated operations to simply change direction.
The company says this is their first foray into robots specifically designed for commercial warehouse facilities and distribution centers, with more than 150,000 products worldwide. Boston Dynamics last demonstrated how the robot dog Spot can operate completely independently on remote or dangerous locations such as an offshore rig. Stretch is clearly designed for safer situations, where situations are still more predictable.
The United States had a plan to use 520 nuclear bombs to create a canal to replace Suez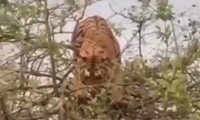 The cunning monkey made Son Lam a painful blow to remember life
History's best eunuch intentionally mispronounced a word, saving thousands of innocent people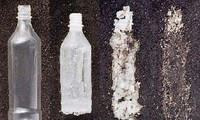 1001 question: Is it possible that the tribe used plastic bottles 5,000 years ago and perished?
According to VnReview
.