The Portuguese midfielder responded to criticism, saying that he was not a player in big games when MU prepared to play Man City, at 23:30 on March 7.
Bruno Fernandes is MU's best player, since he joined Old Trafford in January 2020. However, he was criticized for not being a player in big games.
Bruno Fernandes was disappointed in the recent draw with Chelsea 0-0
Despite scoring 23 goals, 17 assists in 41 games played for the Reds in the Premier League, Bruno Fernandes in this campaign, faded in 7 matches played with the 'big'.
The midfielder did not have any assists, scoring 1 goal for MU (from 11m) in the home team losing to Tottenham 1-6, completely silent since then.
Tonight, Bruno Fernandes has the conditions to 'shut up' all criticism, when MU comes to be a guest of Man City, round 27 of the Premier League.
Don't know if you can do it, but first hear Bruno announce before the game: "I don't know what people mean when they say 'top 6' (Big Six), while these teams are Man City, Leicester City, Chelsea, Everton and West Ham.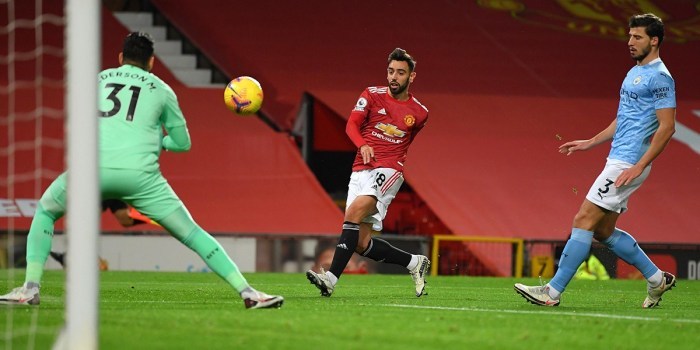 MU and Bruno Fernandes were helpless against Man City in the first leg, can we do better tonight?
I scored and assisted in a number of games when MU played against the group above. I scored against Tottenham but everyone said the penalty doesn't count!
And if people want to look at the stats of the last few matches against the big teams, my passing accuracy is good. "
The midfielder added: "I know people expect Bruno to score or assist in every game. I also want to be like that. But as a player, I can't choose to stand out when playing 'top 6' or the rest of the tournament. I look forward to every game, work in the same way.
The Premier League is not a sprint but a marathon. So you don't have to score or win against the Big Six, you have to do it against every opponent.
People say, I'm playing bad and need to do better. I agree with that, because we can always get better. As for me, it's okay, I can deal with the pressure ".
LH
.