Started in 2004, until now, Ha Phong urban area (Me Linh district, Hanoi) has not been completed, a series of apartments Villa abandoned, overgrown weeds. Even the urban area has become a place to graze cattle for local people.
Ha Phong urban area is one of the first urban areas to be built in Me Linh district, with a total investment of 900 billion dong, invested by Ha Phong Joint Stock Company, expected to be completed in June. year 2014.
CLIP: A series of abandoned villas for more than a decade in Hanoi
According to the planning, the project of Ha Phong urban area has an area of ​​41 ha; of which over 20 hectares are used to build 444 villas and 279 townhouses, 3 hectares are used for building high-rise office buildings. The remaining land area is estimated at 18.5 hectares to be used for parks and transport infrastructure.
As noted by a newspaper reporter Workers, in Ha Phong urban area, many villas have been built with the rough part and have been abandoned for many years. The villas are popularly built with a 3-storey, 1-tumor design, outside the weeds are overgrown, blocking the path. In the urban area, scattered a few completed and inhabited villas, some for rent.
Contrary to expectations from the time of construction, the current scene of the urban area is just abandoned villas, local people take advantage of grazing cattle in the urban area.
The grass is overgrown in the abandoned urban area
After nearly 20 years of being allocated land, the investor has not yet completed the implementation of this urban area. Here, there is no "land fever" as rumored by the public. The price of land plots in the urban area is for sale from 17 million to about 30 million dong/m2 depending on the location. Meanwhile, some rough-built villas for sale for over 35 million VND/m2, but very few customers.
Mr. Nguyen Van Huy (Tien Phong commune, Me Linh) said that there is no land fever in this area, trading activities are quite quiet. "Sometimes a few investors come to learn about the project, but after visiting the whole urban area, they all leave," Mr. Huy said.
According to the reporter's research, Me Linh district currently has many large-scale real estate projects ranging from 10 to 100 hectares that are abandoned after more than 10 years of being allocated land. In which, there is the Cienco5 urban area project (68ha); Diamond Park project (14ha), Tien Phong new urban area; AIC urban area (more than 90 hectares); Minh Giang – Dam Va new urban area; Minh Duc housing area; Quang Minh residential area…
Some pictures of Ha Phong urban area abandoned for many years in Hanoi: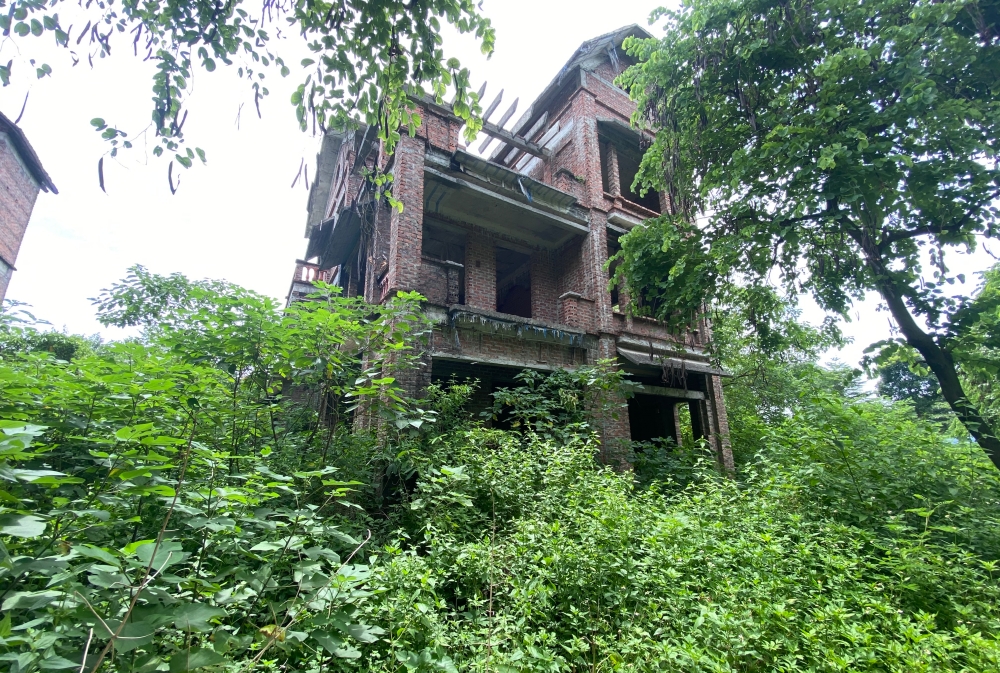 Ha Phong urban area (Tien Phong commune, Me Linh district) was invested and built more than 10 years ago, but so far has not been completed, a series of abandoned villas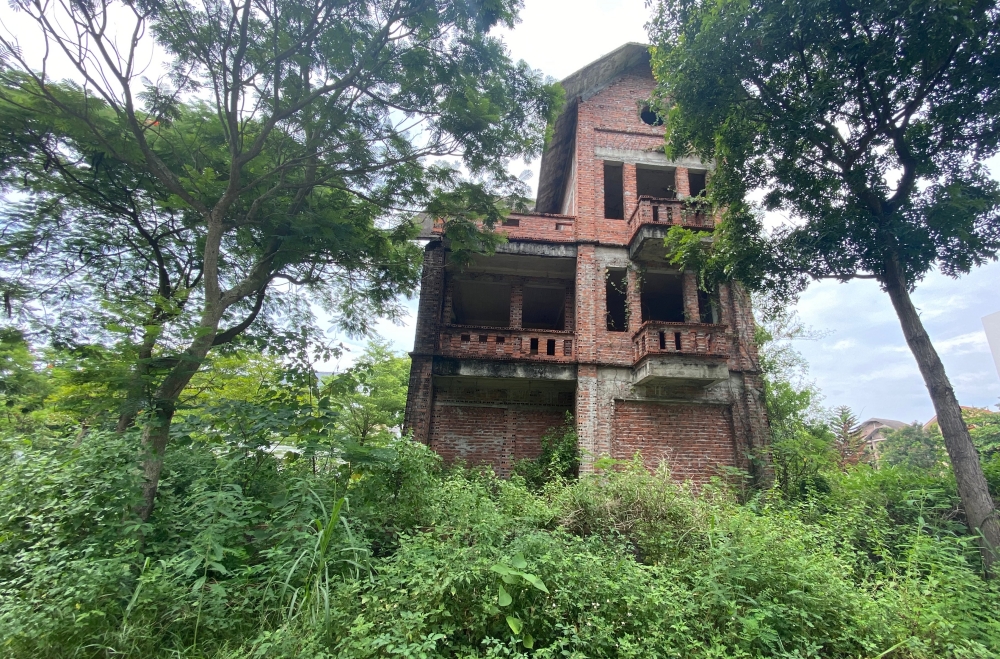 Overgrown grass covers the whole villa located on 2 fronts in the urban area. This villa has been built to seal the entrance to restrict people from entering even though it has only just finished building the rough part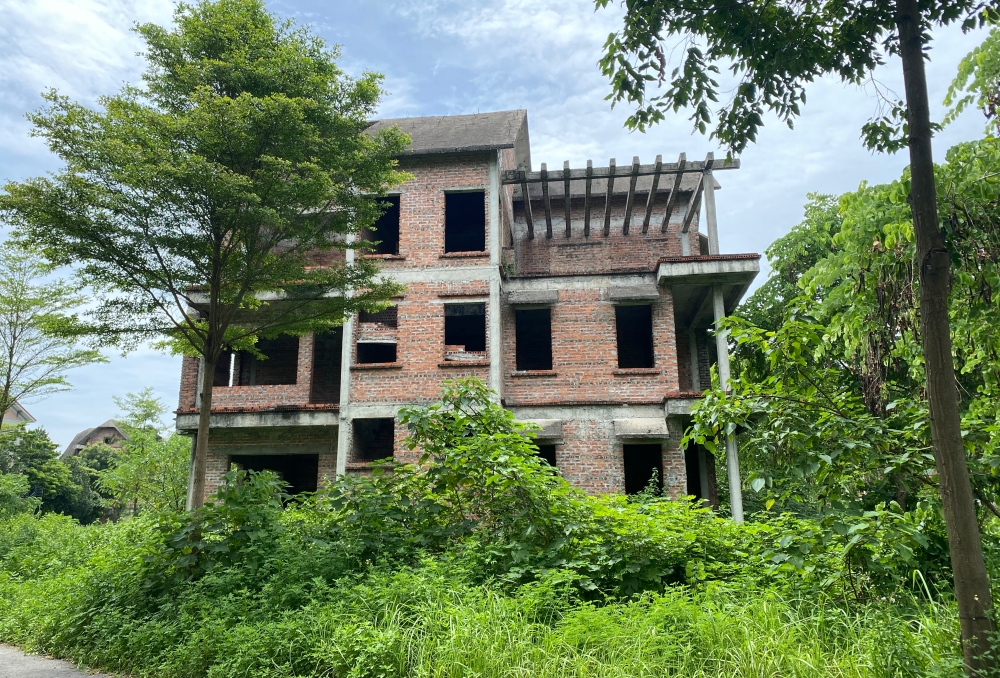 The villas are completely built, have a garden, but have been abandoned for more than a decade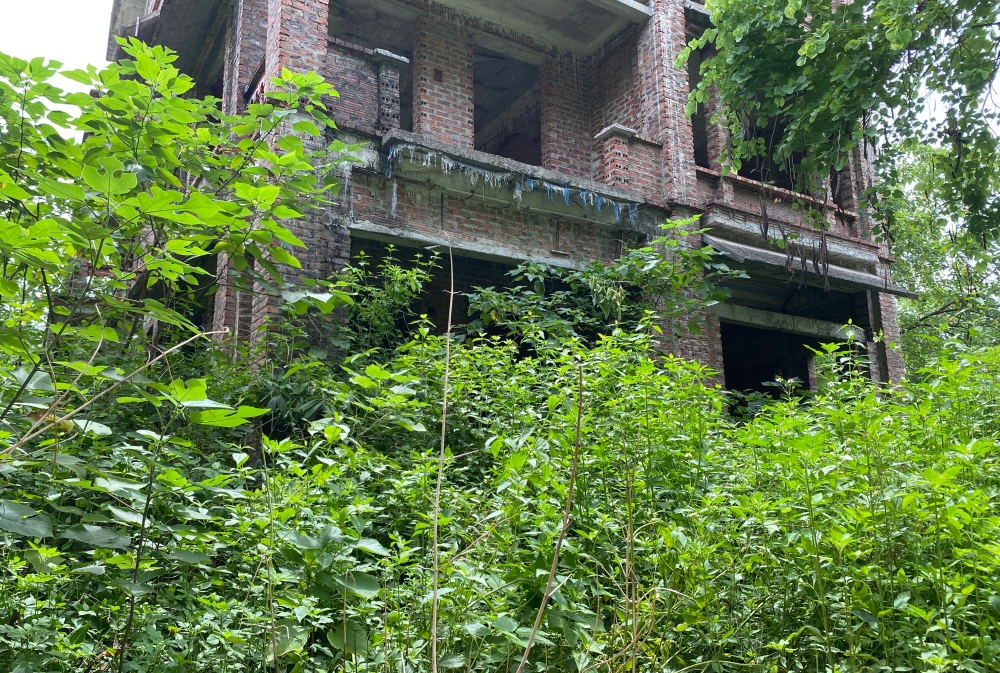 Many overgrown tree houses are as tall as the 2nd floor, many items have deteriorated over time due to not being completed in time.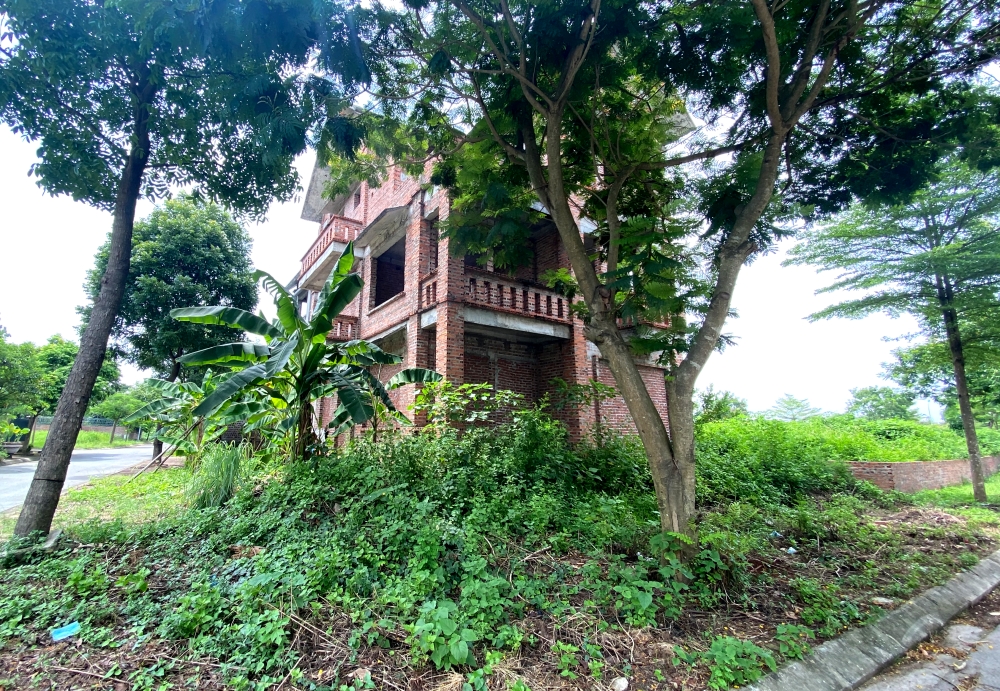 A villa has a beautiful location in the urban area, but it cannot escape the situation of being abandoned for many years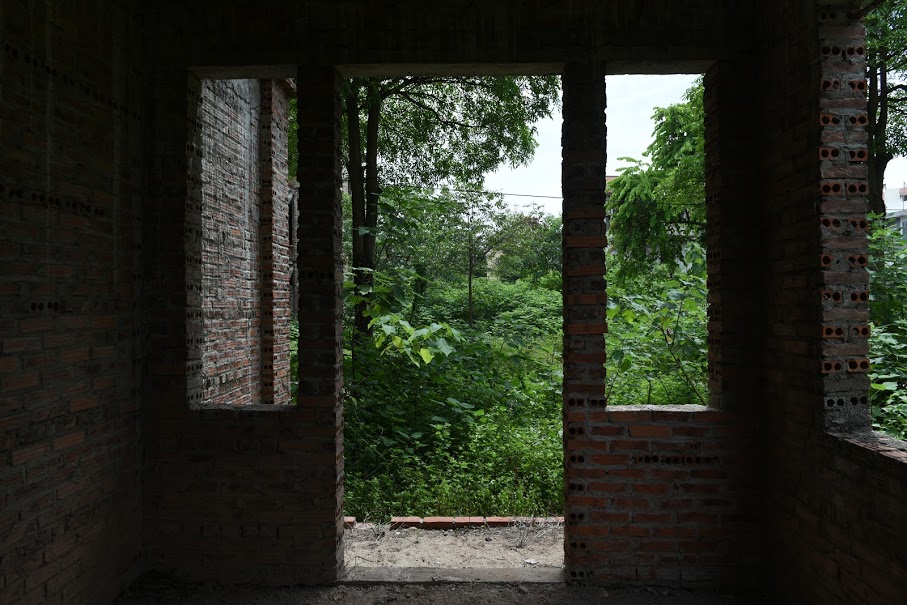 Most of the new villas are only partially built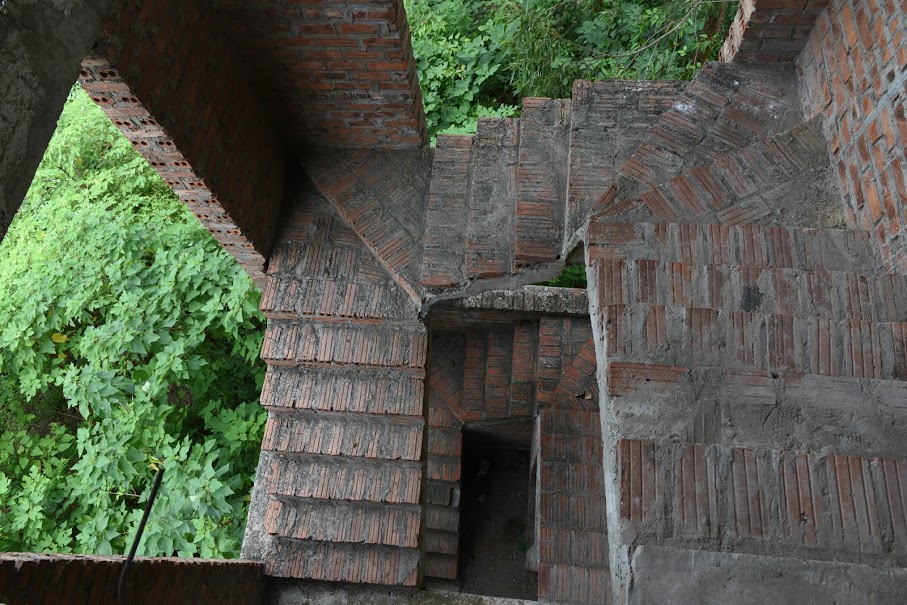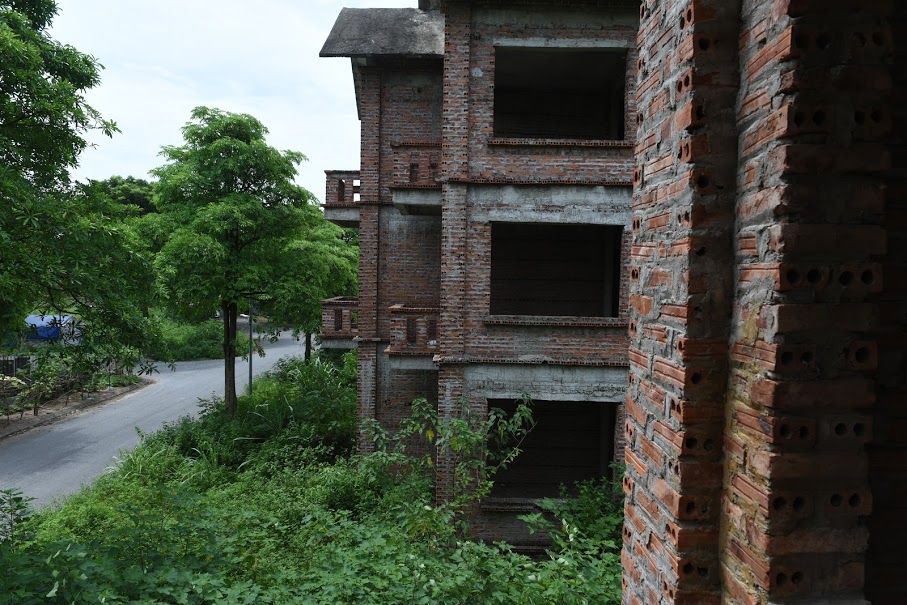 The deserted scene inside the urban area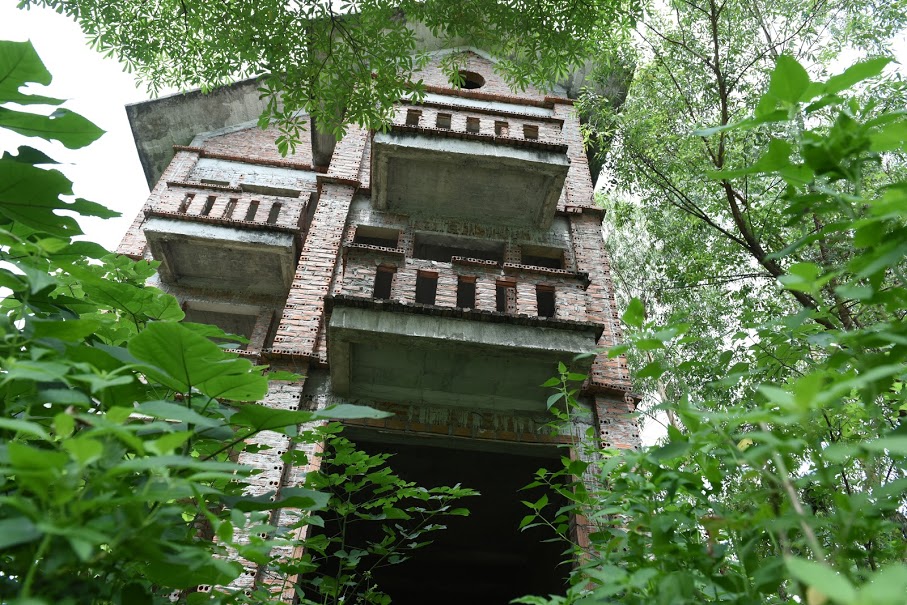 The villas have only just been built and have been abandoned for many years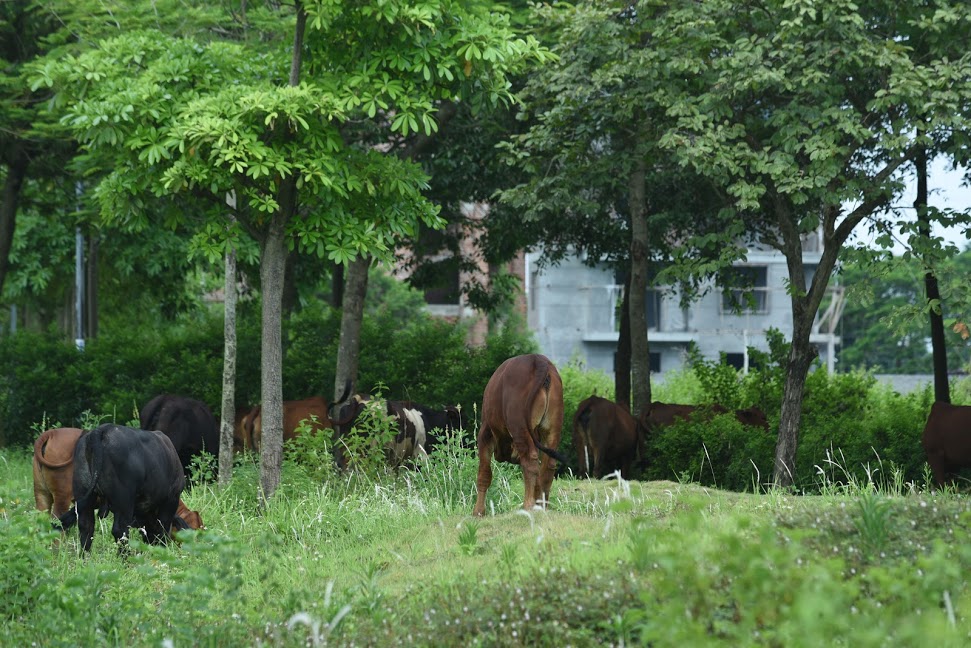 Local people graze cows in the urban area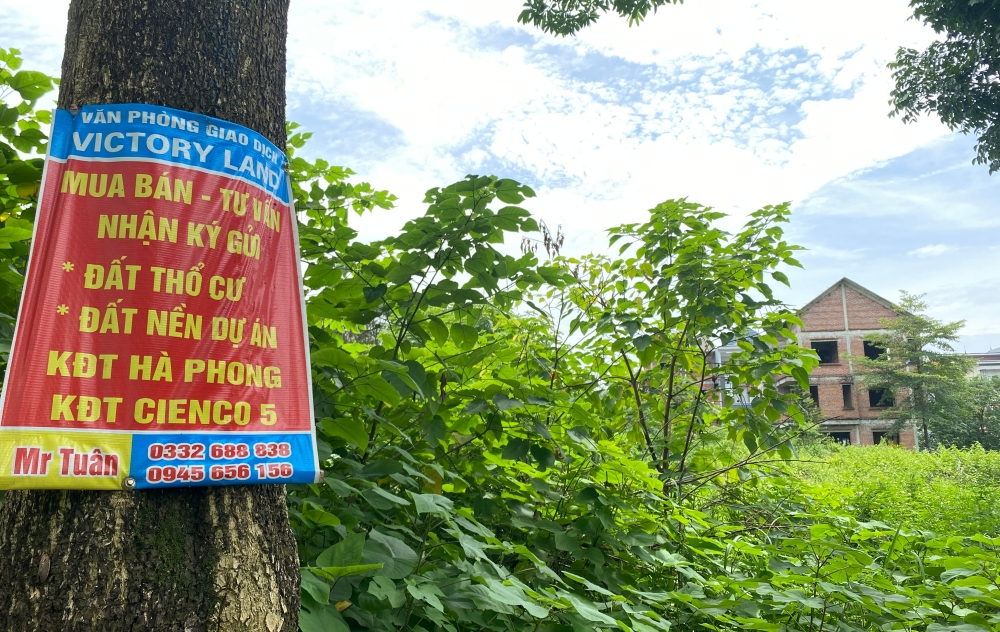 Some land offices hang billboards inside the urban area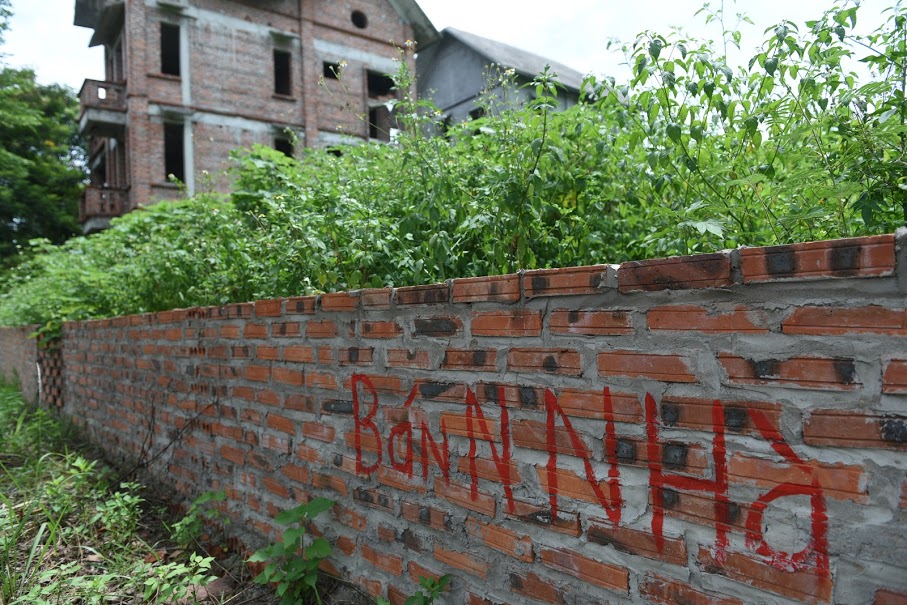 Some landowners have built fences for protection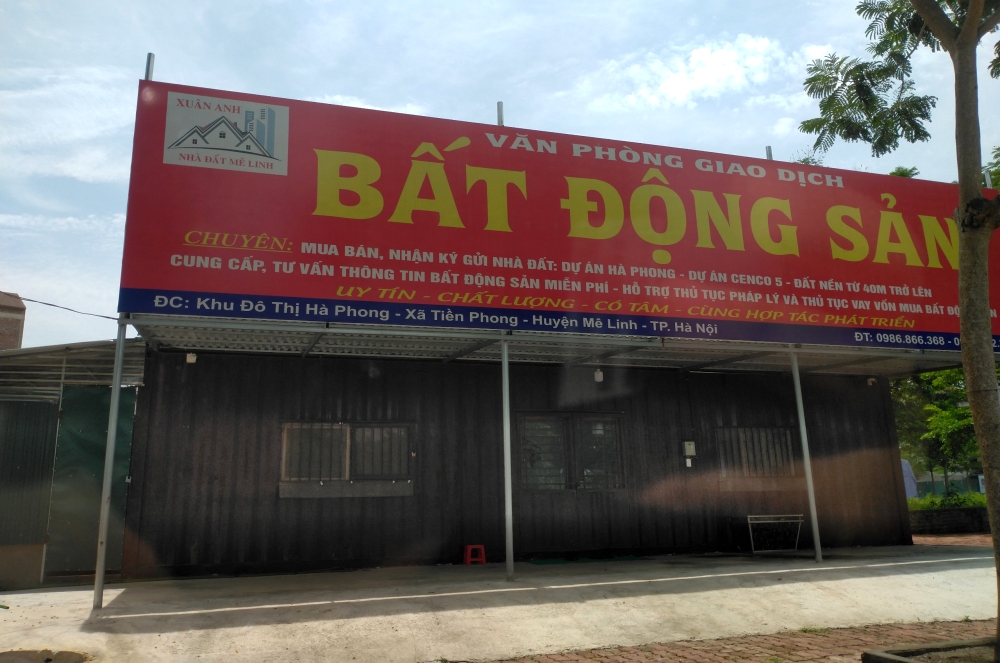 Real estate offices "closed and bolted"