Cong Phuong was celebrated by coach Kiatisuk and his teammates right after the last training session before meeting the SLNA hometown team in round 2 LS V-League.
Coach Darby: 'Kiatisuk will be successful with HAGL'
Schedule of round 2 LS V-League 1 2021
Bui Tien Dung: What future is the national goalkeeper?
Cong Phuong officially turned 26 on January 21. The Vietnamese striker proved extremely happy in the last training session before meeting SLNA in the second round of the V-League.
And according to the tradition of the Nui Street football team, Cong Phuong's birthday is also celebrated by BHL and his teammates on the training ground with the familiar cream cake roll.
Cong Phuong has just welcomed the age of 26 on the training ground
In the last training session before entering the match against SLNA at Pleiku Stadium (taking place on the afternoon of January 22), Coach Kiatisuk mainly gave the students games of loose movement games.
This is quite surprising, because after the first round, HAGL still has no points and the goal in the match against SLNA is a victory awarded to Nui Nui fans.
However, according to the explanation of the BHL members, the preparation for the match was completed quite early by the Thai teacher so that the final training session took place open like that.
Some pictures of Cong Phuong and HAGL's training session on the afternoon of January 21.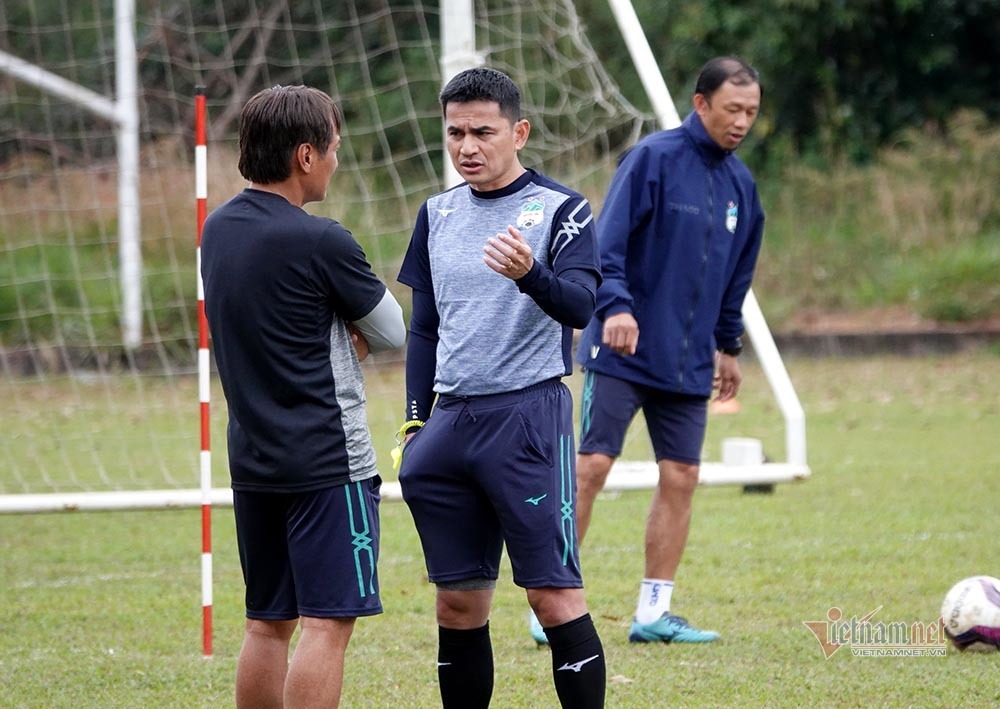 Coach Kiatisuk discussed with his assistant Van Dan before the training session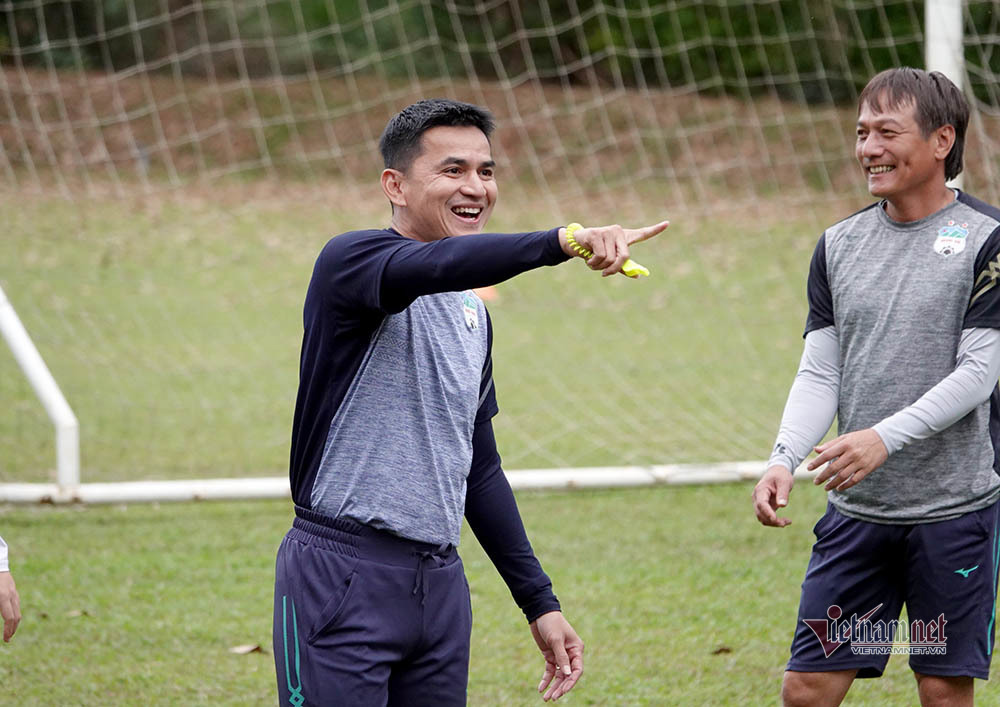 The Thai captain was quite happy, although the first match was empty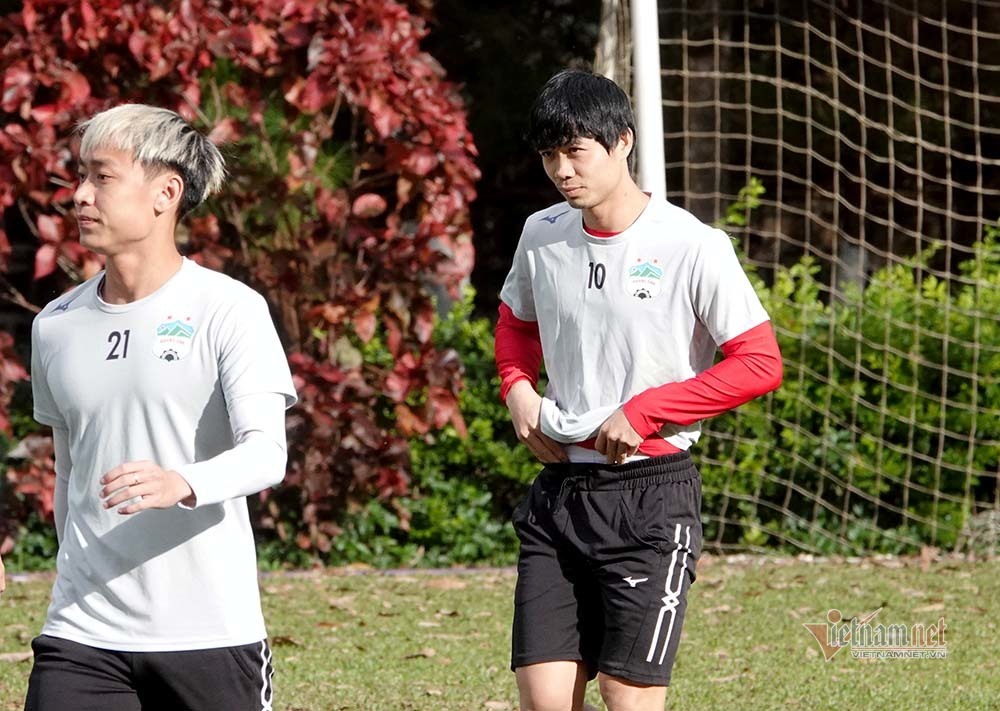 Cong Phuong walked out to the training ground almost the latest in the team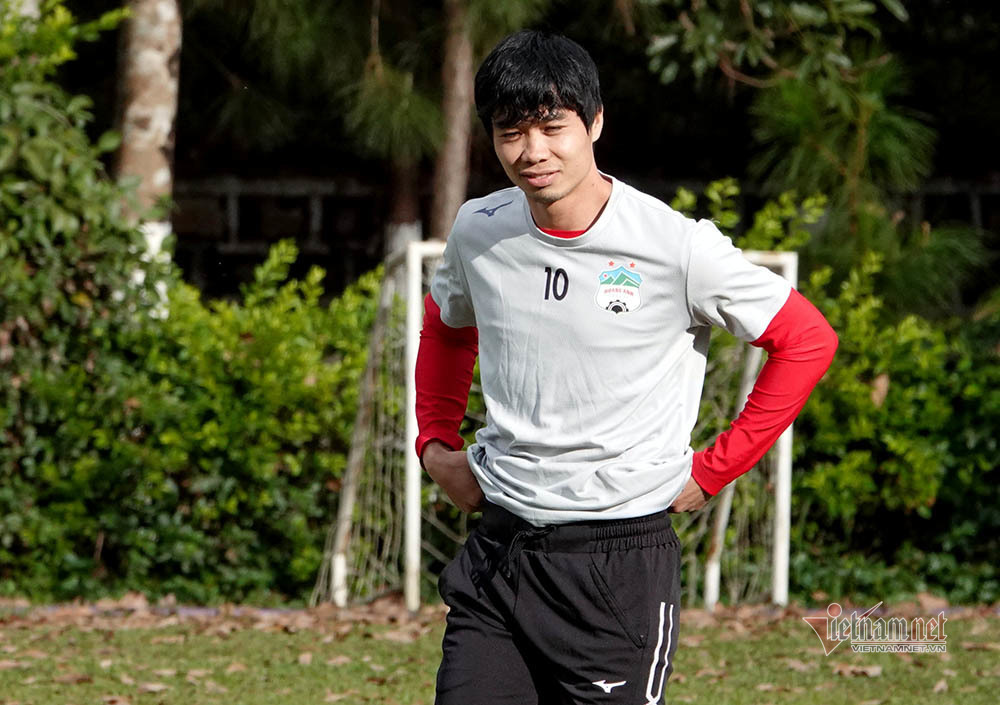 with familiar humor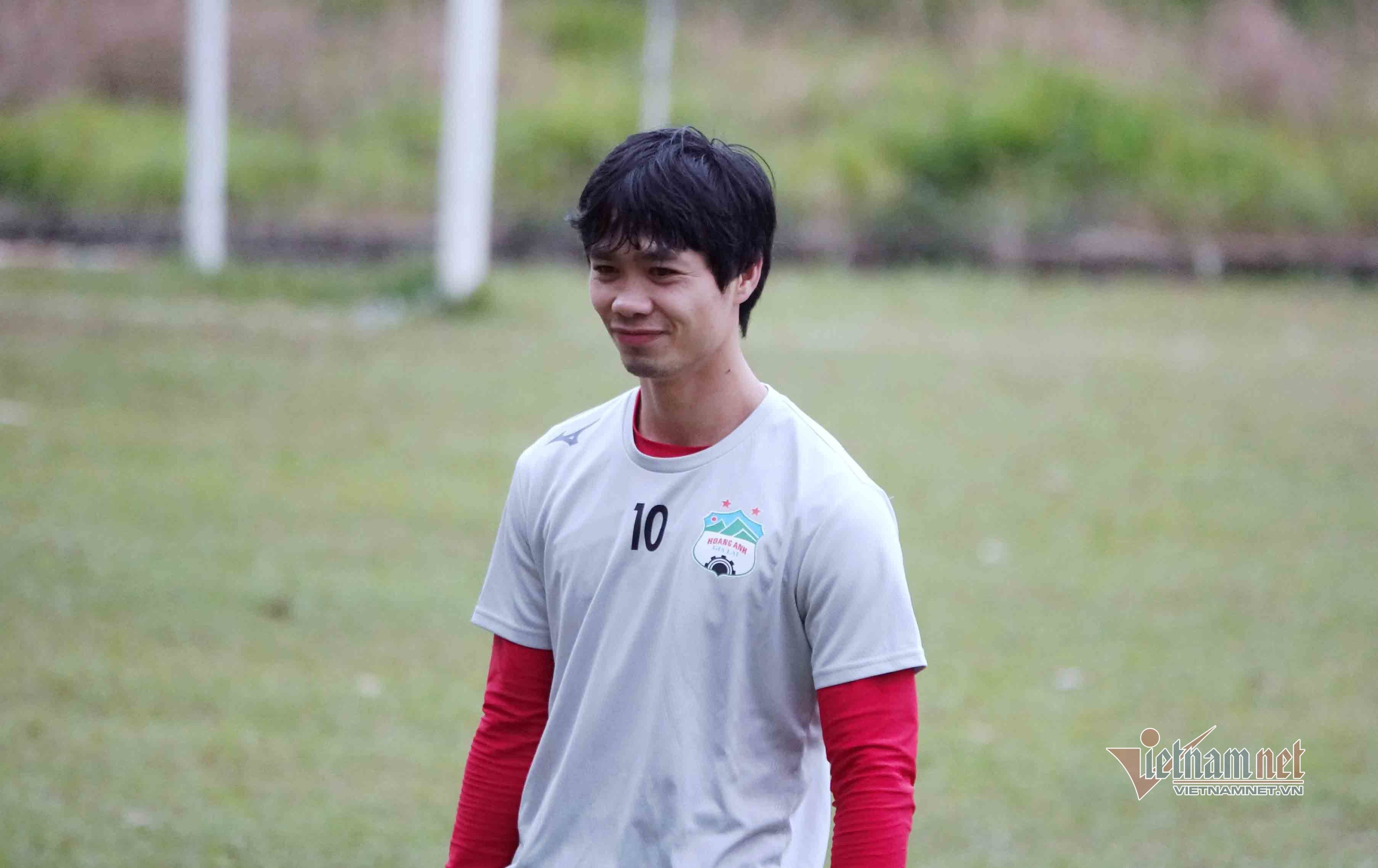 Nghe An's country striker laughed continuously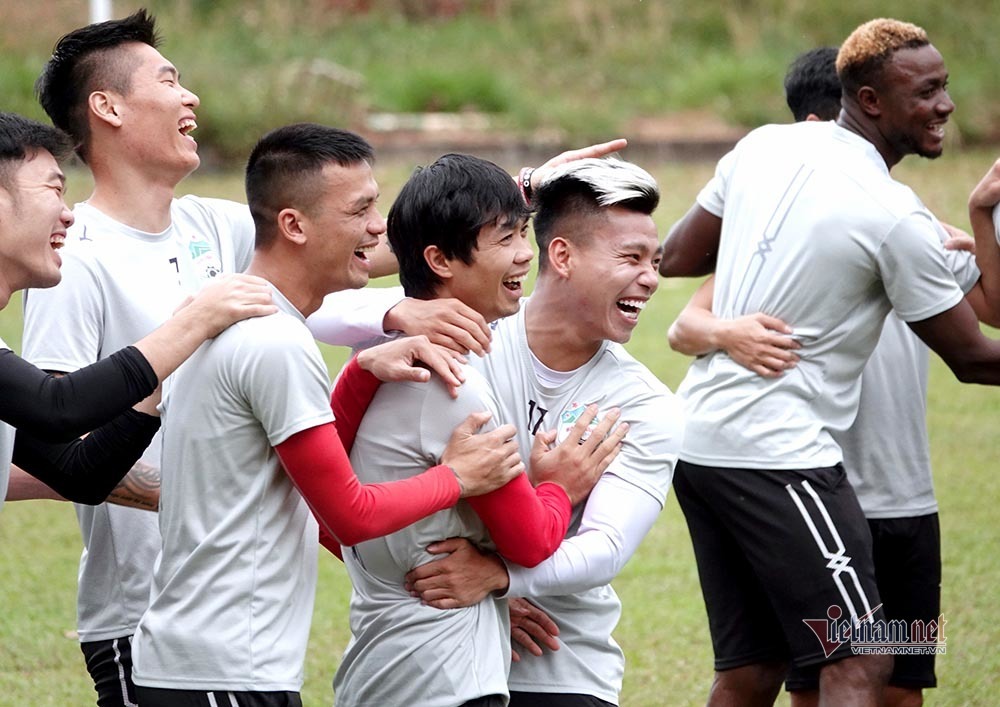 and squinting at all the movements coach Kiatisuk offered
Before the end of the training session, BHL HAGL celebrated collective birthdays for players born in January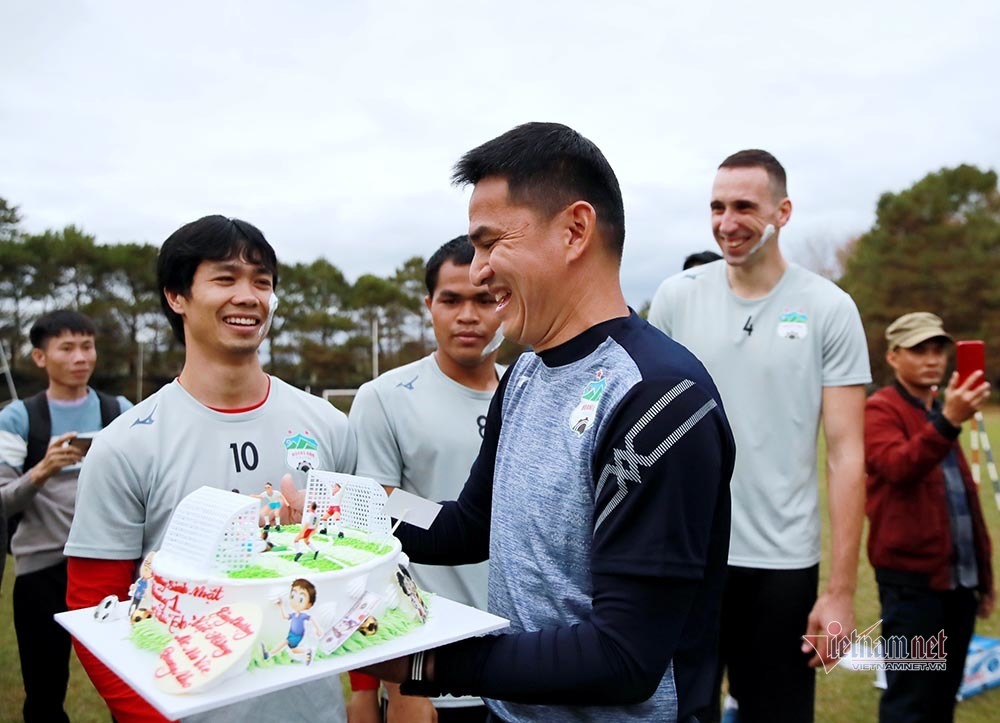 Cong Phuong received greetings from coach Kiatisuk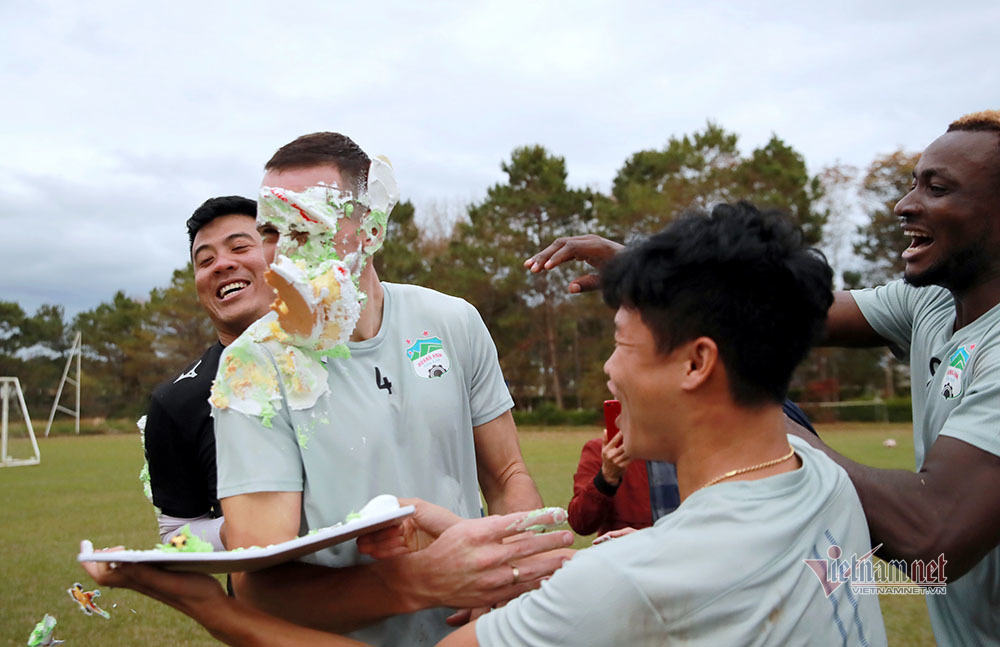 Midfielder Memovic was "in the basket" by Dong Trieu
Memovic was quite happy, although the first match of the midfielder was on the bench
GHOST
.