World gold price fluctuated strongly in the past week. Photo: Linh Anh
On December 20, world gold price closed the trading week after increasing to about 40 USD / ounce compared to last week, standing at 1,881 USD / ounce.
In the domestic market, quite unexpected developments in the market took place, when the price of SJC gold fluctuated much slower than the upward momentum of the world. In contrast, all kinds of 24K jewelry gold increased much more strongly than SJC gold.
At the end of the week, some businesses listed SJC gold price around 55.15 million dong / purchased volume, 55.35 million / sold out, down about 150,000 dong / tael compared to yesterday. Closing trading week, each amount of SJC gold increased about 200,000 dong compared to the end of last week.
With 24K gold jewelry of all kinds, businesses are trading around 54 million VND / volume purchased, 54.55 million VND / volume sold, an increase of about 400,000 VND / tael compared to the end of last week.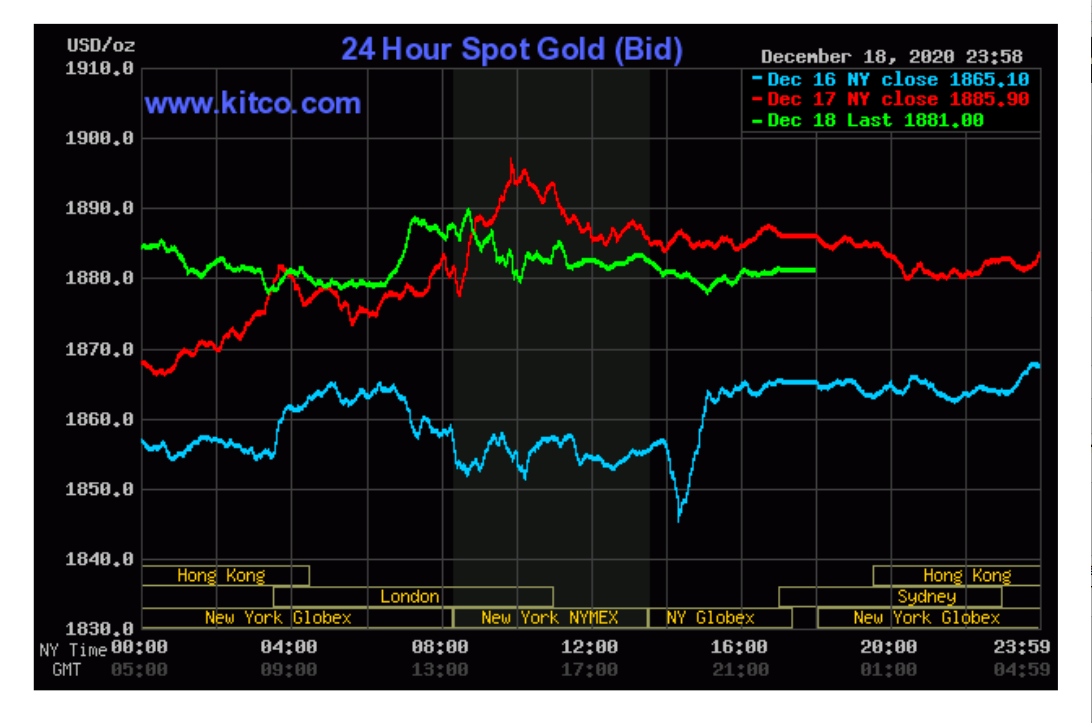 Each ounce of world gold increased equivalent to 1.1 million VND / tael. Source: Kitco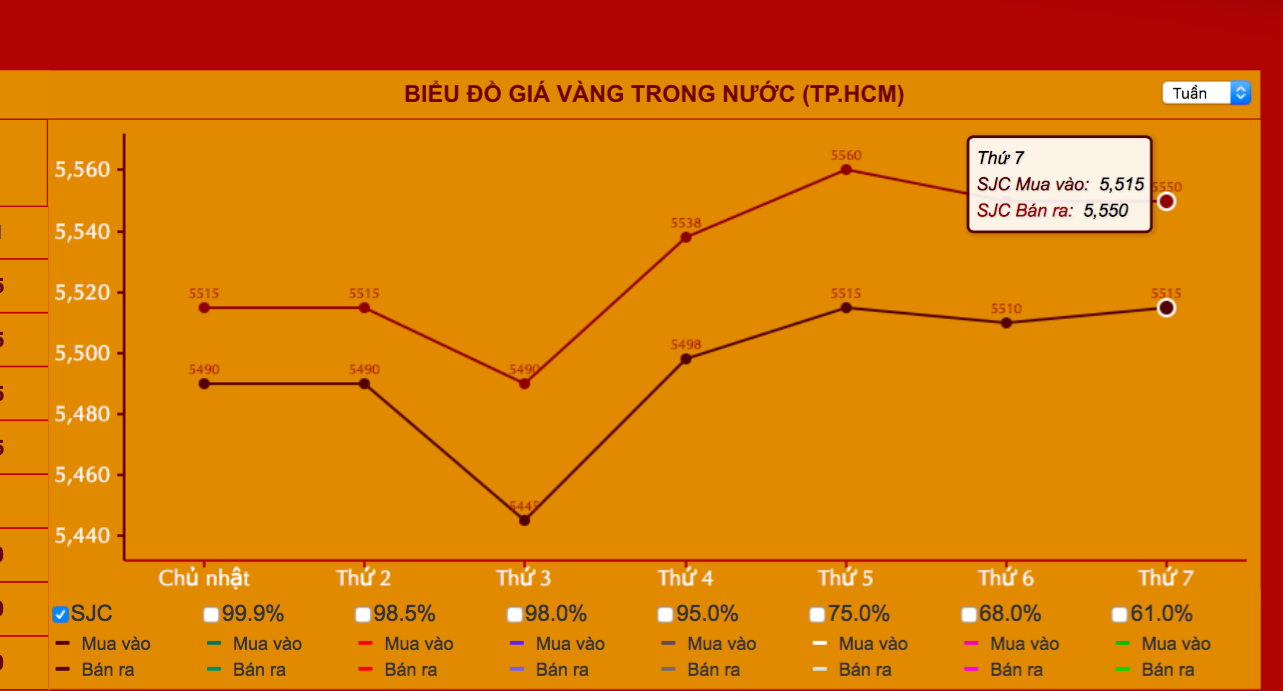 While the price of SJC gold increased more slowly, helping the gap with the world price shorten. Source: Mi Hong
Increasing faster than the rise of SJC gold price makes the gap for 24K jewelry gold and gold bar to shorten. Currently, the price of 24K jewelry gold is only 800,000 VND lower than SJC gold / tael.
Regarding gold price prediction next week, according to survey results of Kitco, both market analysts and investors choose the gold price to go up with overwhelming results. Specifically, at a survey on Wall Street, 14 market analysts responded, of which 79% of respondents said that gold prices will increase, only 7% expected prices to decline and the rest said needles. precious kind of passing.
In an online survey in Main Street, 1,402 investors responded, of which 75% expected gold prices to rise next week, only 14% said precious metals fell and the rest responded. gold prices go sideways.
Although optimistic about the upward trend of gold prices, but some experts also said that the resistance level of 1,900 USD / ounce is still a factor that precious metals need to overcome in the coming days. Gold prices are negatively affected by news such as some countries starting to test Covid-19, but also benefiting when investors see unclear information about the economic recovery process. American economy …
Currently, the world gold price converted at the listed exchange rate is about 52.7 million dong / tael, about 2.7 million dong / tael lower than SJC. Slower fluctuations in world prices, helping the gap shorten.
On the foreign exchange market, the central rate is being listed by the State Bank at 23,138 VND / USD, down 8 VND per USD compared to the end of last week. The USD price at commercial banks closed the week around 23,010 dong / buying USD, 23,220 dong / selling USD, unchanged from the previous week.