Hundreds of students from Hue University came to commemorate the student Nguyen Van Nha, forgetting to save lives – Photo: NHAT LINH
Mr. Huynh Van Chuong, Chairman of Hue University Council, said so at the memorial ceremony for student Nguyen Van Nha – the student who forgot to save 4 people who drowned – took place on the evening of 4-5 at the University of Science. – Hue University.
A large number of students of Hue University have come to the yard of the University of Science to attend the ceremony, aI also quietly held in my hand a small candle, a flower to see off the forgotten hero to save you.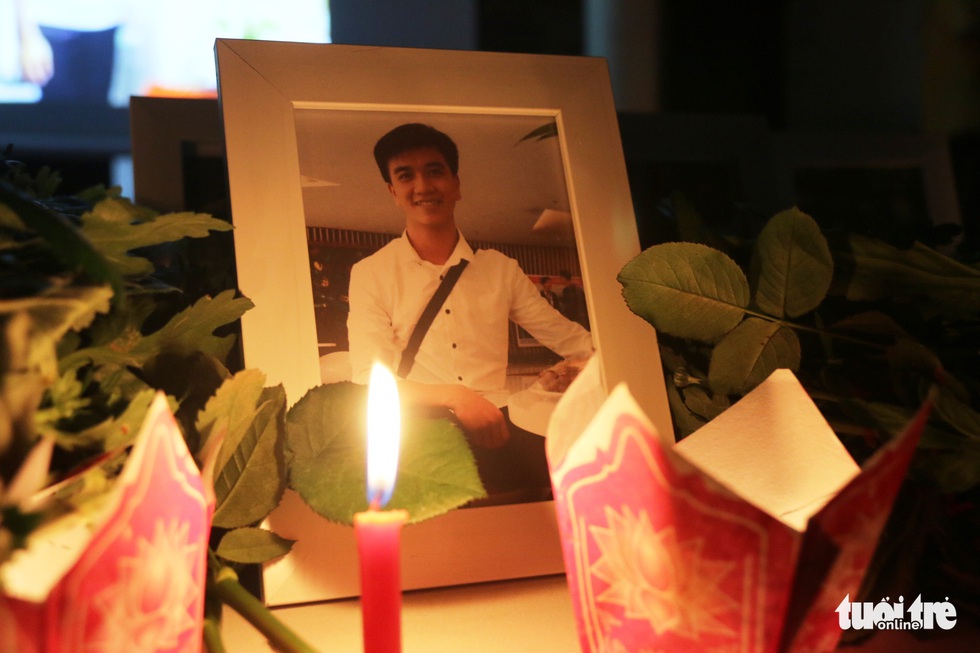 Three small tables are placed in front of the door of the information technology department, where Nha is still reading books to the lecture hall every day. Among the tables full of candles and flowers were the portraits of the poor, benevolent student.
Many people could not hold back their tears when the last pictures of student Nguyen Van Nha were shown on the big screen in front of the school yard.
Assoc.Prof.Dr. Huynh Van Chuong, deputy director of Hue University, said that the departure of Nha was a great loss, a great regret for family, friends, relatives, for Hue University and the University. Science. Your kindness, kindness, humanity and kindness will never be forgotten.
"Illuminate yourself on Nha's kindness so that everyone needs to live a better and more responsible life – even without being a" knight ", not being a" hero ", but at least be a useful citizen , consciously, fulfill his duties with the community in which he lives "- said Mr. Chuong.
Le Van Nghia, a friend of Nha, shared that Nha is a sociable person who always encourages her friends in learning and activities of the Youth Union.
"Nha's family is very poor and has a lot of children, so she lives very simply. In four years of college, she only went to school on a bicycle. To save money, Nha often comes to eat at social restaurants" – Meaning touched said.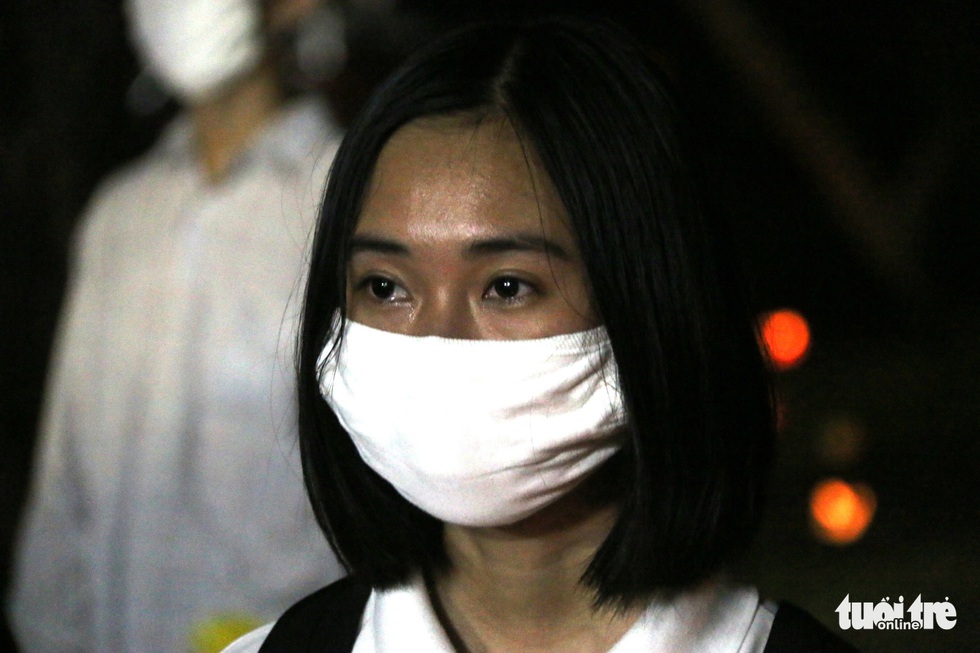 Many people could not hold back tears at the memorial ceremony of student Nguyen Van Nha – Photo: NHAT LINH
Also at the ceremony, Hue University of Sciences – Hue University placed a donation box so that everyone could support their hearts and support Nha's family to overcome difficulties. Right at the memorial ceremony, Hue University also awarded certificates of merit to Nha for her courageous actions.
Mr. Hoang Quang, head of the Faculty of Information Technology of Hue University of Science and Technology, said that immediately after Nha got the accident, the faculty sent staff to visit, encourage and send more than 11 million VND to support the family. my family.
"The teachers in the faculty have also called on the community to support Nha's family with more than 30 million dong" – Mr. Quang said.
It is difficult to grant a university diploma for Nguyen Van Nha
Mr. Hoang Quang said that after President Nguyen Xuan Phuc asked functional departments to consider recognizing Nguyen Van Nha as a martyr, the school supported the family to complete the necessary procedures.
The time when Nha got into an accident is also a few months away, you will graduate from university. Mr. Quang also said that Nha's family expressed their wish to ask Hue University to consider granting Nha's diploma.
"We have had a meeting to resolve this aspiration, but at present there is no regulation that can consider granting a special diploma for Nha" – Mr. Quang said.
Some pictures at the memorial ceremony of student Nguyen Van Nha do Youth Online record: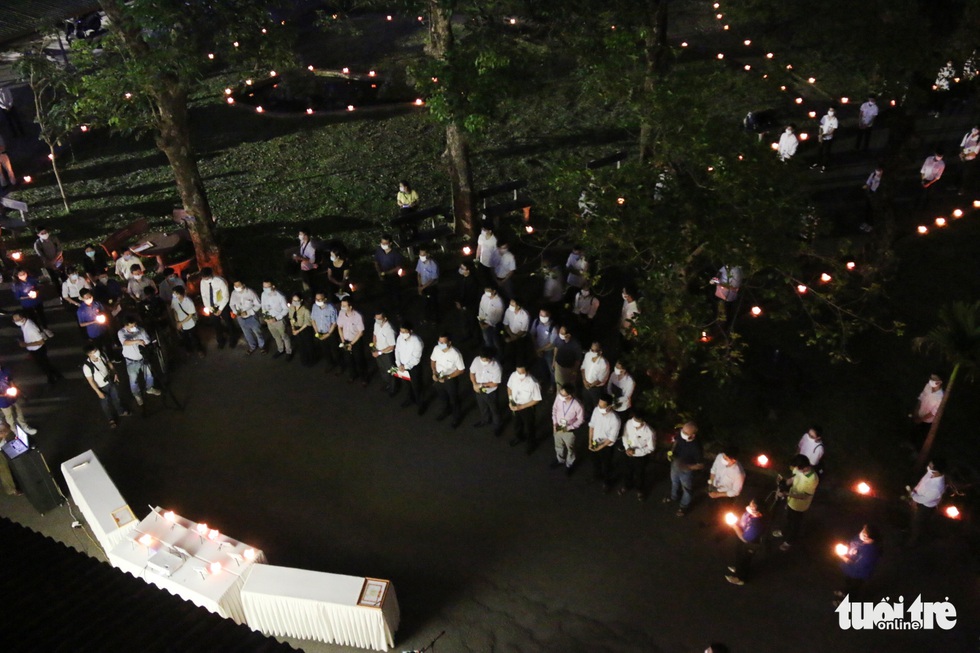 Hundreds of students and faculty members of Hue University come to commemorate Nguyen Van Nha – Photo: NHAT LINH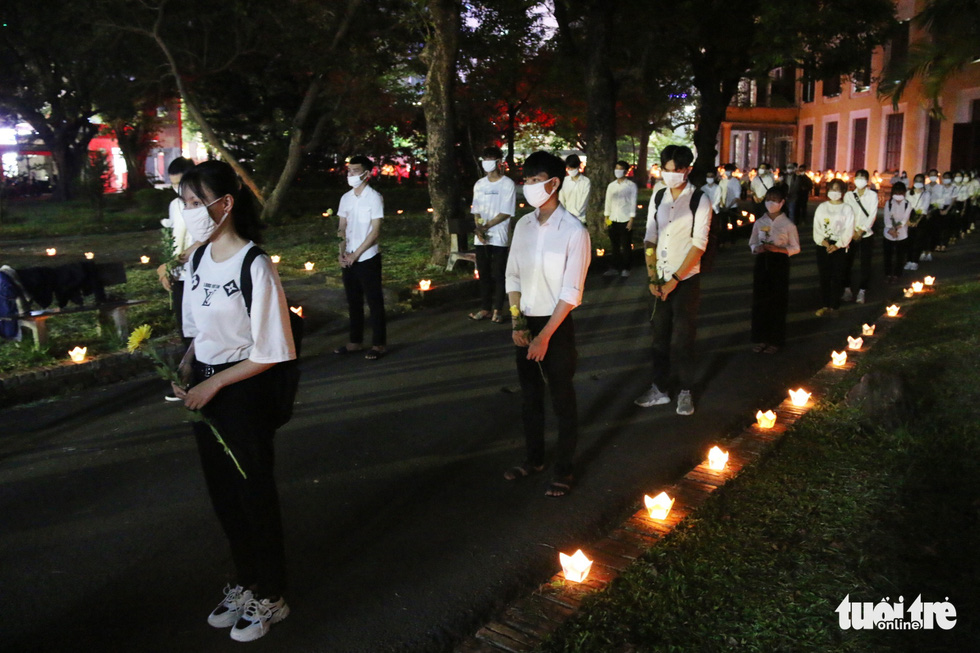 Everyone attending the ceremony stood apart, wearing masks to prevent COVID-19 epidemic – Photo: NHAT LINH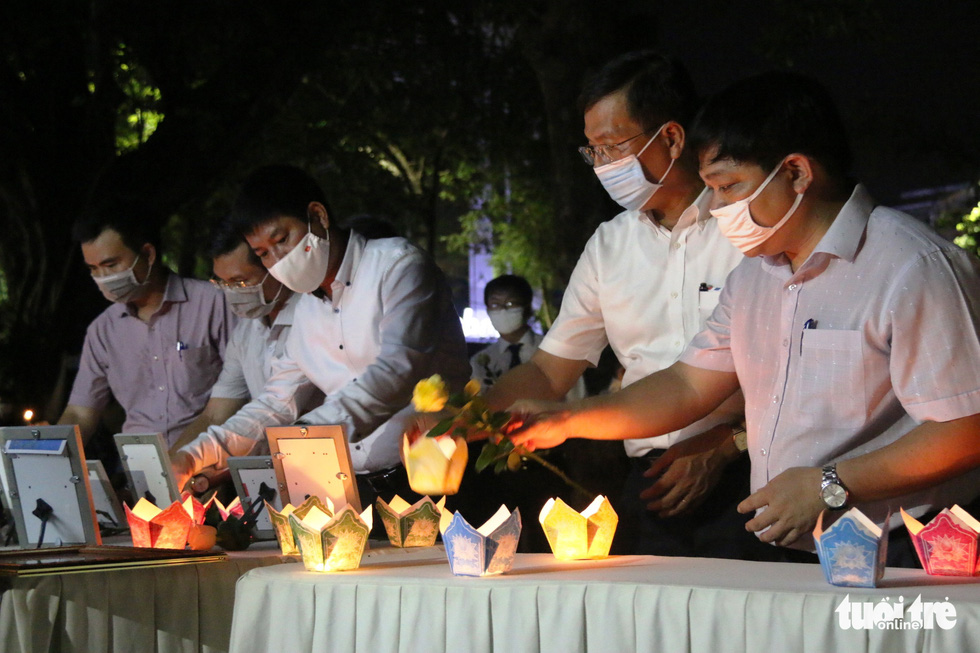 Hue University leaders put candles and flowers to commemorate Nguyen Van Nha – Photo: Nhat Linh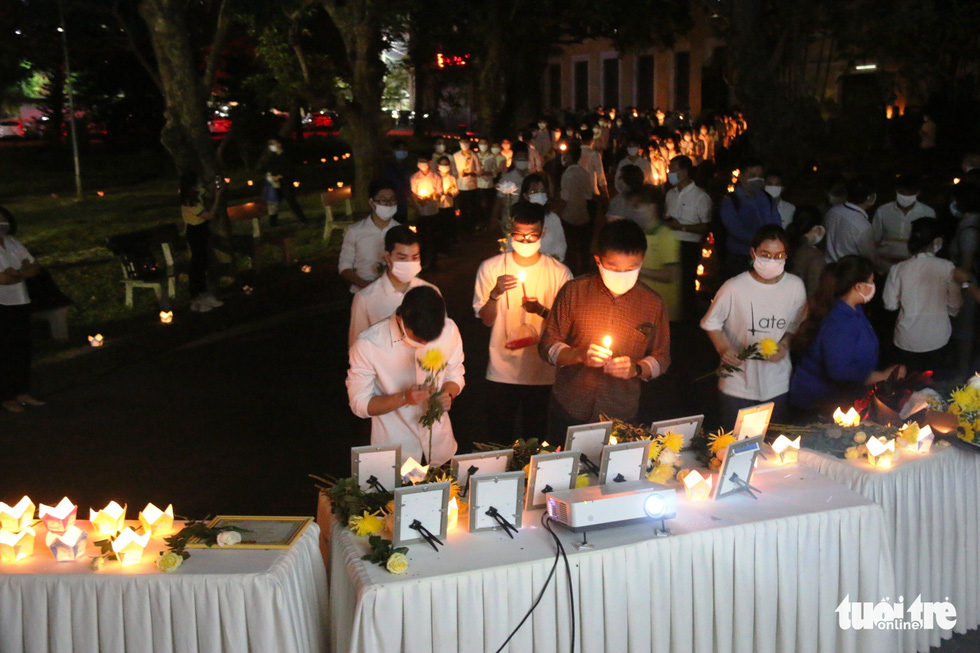 Hundreds of students commemorate Nguyen Van Nha – Photo: Nhat Linh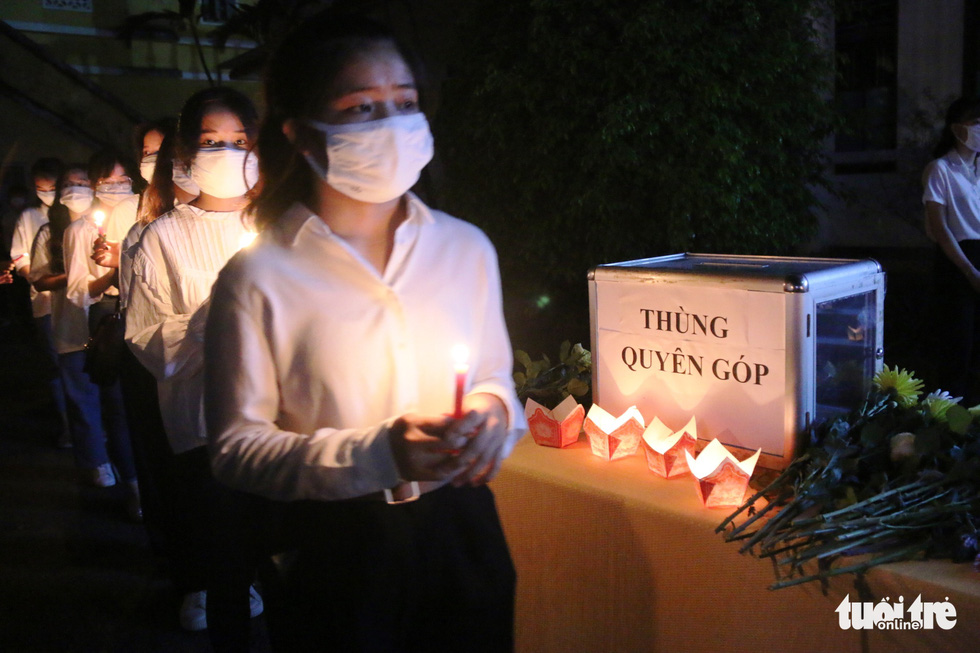 At the memorial service, University of Science – Hue University also placed donation boxes so that everyone can join hands to support Nguyen Van Nha's family – Photo: NHAT LINH
.