Hair coloring is a method of beauty favored by many people around the world. Although it's a simple way to refresh your look, dyeing your hair is still a concern due to the amount of chemicals in them. Scientists are even concerned that women who use permanent hair dyes or chemical straighteners may face a higher risk of breast cancer.
Researchers at the National Institutes of Health, part of the US Department of Health, followed nearly 50,000 women for eight years. The results of the study showed that women who regularly use permanent hair dyes have a 9% higher risk of developing the disease compared to those who do not. In addition, people who use chemical straighteners every 5-8 weeks have a 30% higher risk.
They also warn the chemical can enter the body through the scalp and be inhaled while applying the medication. Avoiding these chemicals could be one more thing a woman should do to reduce her risk of breast cancer.
According to the National Cancer Institute, there are more 5000 chemicals are used in hair dye products, some of which are reported to cause cancer in animals. The evidence that these chemicals used in hair dyes can directly cause cancer to humans is conflicting. Most studies of hair dyes do not find an increased risk of breast cancer, but there is some evidence of an increased risk of bladder and leukemia.
Research shows that women who regularly use dyes and straighteners have a higher risk of breast cancer than those who don't.
This study, published in the International Journal of Cancer, found that breast cancer risk increased when using chemical hair products more often.
A person's risk of developing cancer depends on how much, how long and how often a person is exposed to cancer-causing chemicals. Data were collected from 46,709 women across the United States, and participants submitted details about their health every year.
At the beginning of the study, the women were asked about their use of hair dyes and chemical straighteners. The researchers then looked at who developed breast cancer during follow-up.
African American women who use permanent dyes every 5 to 8 weeks have a 60 times higher risk of developing breast cancer. Meanwhile, the risk for white women is 8%, according to the results published in the International Journal of Cancer.
This could be because hair products aimed at African Americans have different chemicals or because they are more likely to use dark dyes that have a higher chemical concentration.
However, there is little difference in risk among women who use chemical relaxers every 5 to 8 weeks. A mixture of chemicals applied to the hair, the researchers said, may include the carcinogen formaldehyde. And they found little or no increase in breast cancer risk with semi-permanent or temporary dyes.
Study author Dr Alexandra White said: "We have been studying a possible link between hair dyes and cancer for a long time, but the results are mixed.
In this study, we found a higher breast cancer risk associated with hair dye use and a stronger effect in African American women, especially those who use it regularly.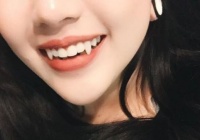 The toxic risk from the trend of attaching plastic canines
(VietQ.vn) – According to dental experts, the lovely and distinctive fake canines are being liked by many young people but should be cautious.
Some of the study's limitations have been pointed out by experts, so this may not be applicable to most people. Dr Michael Jones, of the Institute of Cancer Research, London, said: "Women were enrolled in the study because they had a sister with breast cancer, so the conclusion doesn't necessarily hold true for women in the broad population more, so it is necessary for further confirmation. It should also be noted that the authors were unable to consider the exact ingredients in dyes and straighteners. "
Paul Pharoah, a professor of cancer epidemiology at Cambridge University, said the results of the study were compelling, but they did not provide conclusive evidence that dyes or straighteners increase the risk of cancer. "Women who have used such products in the past should not worry about their risk of disease," says Professor Pharoah.
Co-author, Dr. Dale Sandler, head of the NIEHS Branch of Epidemiology, agrees that this finding needs to be replicated in larger studies. When asked if women should stop dyeing their hair or straightening their hair, Dr. Sandler said: "We are exposed to many things that can cause breast cancer and there are no factors that explain a woman's risk. . Although it is too early to make strong recommendations, avoiding these chemicals could be one thing a woman can do to reduce her risk of the disease.
"I want to reassure anyone worried about hair dyes that those products must be safe," said Dr Emma Meredith, general manager at the Perfume & Cosmetic Hygiene Association. when using. They are moderated by security requirements. Although new information will always be carefully reviewed by industry scientists, European and international regulators and subject to peer review, we know that their use is safe. underpinned by a multitude of rigorous scientific and legal studies ".
Huong Giang (Source: dailymail)
.