The Japanese team has just won against the host Mongolia with an unbelievable 14-0, in the fifth match of Group F in the 2022 World Cup in Asia.
Watch the videos of Mongolia 0-14 Japan:
The return leg between Mongolia and Japan is among the few matches still going on schedule.
In the first leg in the land of cherry blossoms, Japan buried Mongolia with a score of 6-0. In the rematch on the evening of March 30, the scoring performance of the "Green Samurai" was even greater, with 14 "tearing" against the home team.
Japan (white shirt) had an unbelievable victory over Mongolia
Takumi Minamino was the one that sparked the rain of goals that Japan poured into the Mongolian net, with a 13-minute strike.
Since then, the strikers from the land of the rising sun shine together, scoring 13 more goals. On average the whole game, every more than 6 minutes, the Japanese players set up.
Striker Yuya Osaka scored a hat-trick with goals in the 23rd, 55th and 92th minutes. There were also three players who scored a double, Khash-Ernede Tuyaa, Inagaki Sho and Furihasho Kyogo.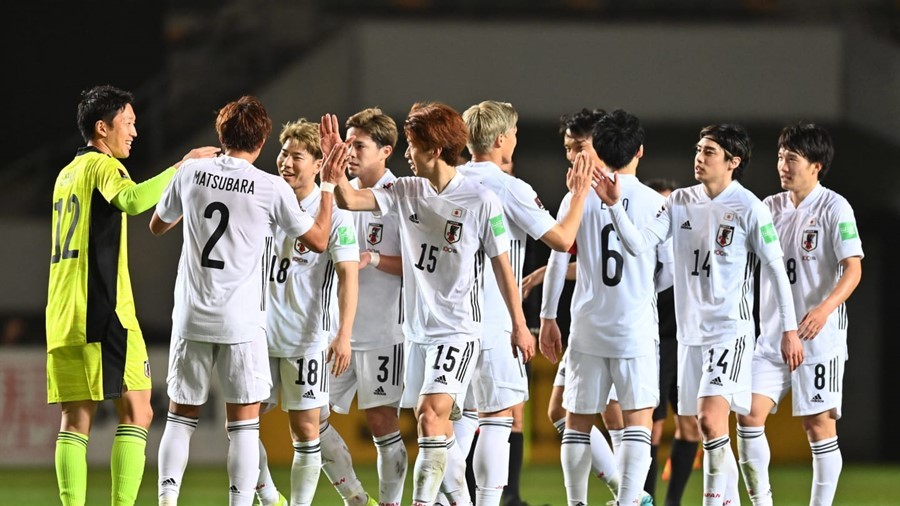 Japan holds the ticket to the final qualifying round to win tickets to the 2022 World Cup
This is Japan's 5th consecutive victory at the 2022 World Cup qualifying in Asia. The "Green Samurai" are almost certain to win tickets to the final qualifying round to find tickets to Qatar the following year.
Because now, after 5 matches, Japan with 15 absolute points continues to lead Group F, more than two teams behind, Kyrgyzstan and Tajikistan, 8 points.
Libra
.