On the morning of November 18, Japfa Comfeed Vietnam Co., Ltd (Japfa Vietnam) officially inaugurated a high-tech animal feed factory in Nhon Hoa Industrial Zone, An Nhon Town, Binh Dinh Province.
This is the 6th factory of Japfa Vietnam with an investment of nearly 300 billion VND (equivalent to 13 million USD) on an area of ​​more than 7 hectares. The factory has a designed capacity of 180,000 tons of animal feed per year, and aims to provide high quality animal feed products to the central market.
Delegates cut the ribbon to inaugurate the Japfa Animal Feed Factory in Binh Dinh
In addition to the above factory, Japfa Vietnam is operating 5 animal feed factories in Vinh Phuc, Thai Binh, Hoa Binh, Long An and Binh Thuan provinces.
Speaking at the inauguration, Mr. Arif Widjaja – General Director of Japfa Vietnam, said that despite the outbreak of the Covid-19 pandemic, the threats from African swine fever (ASF) and other factors , Japfa Vietnam is still successful and affirms its commitment to continuous development.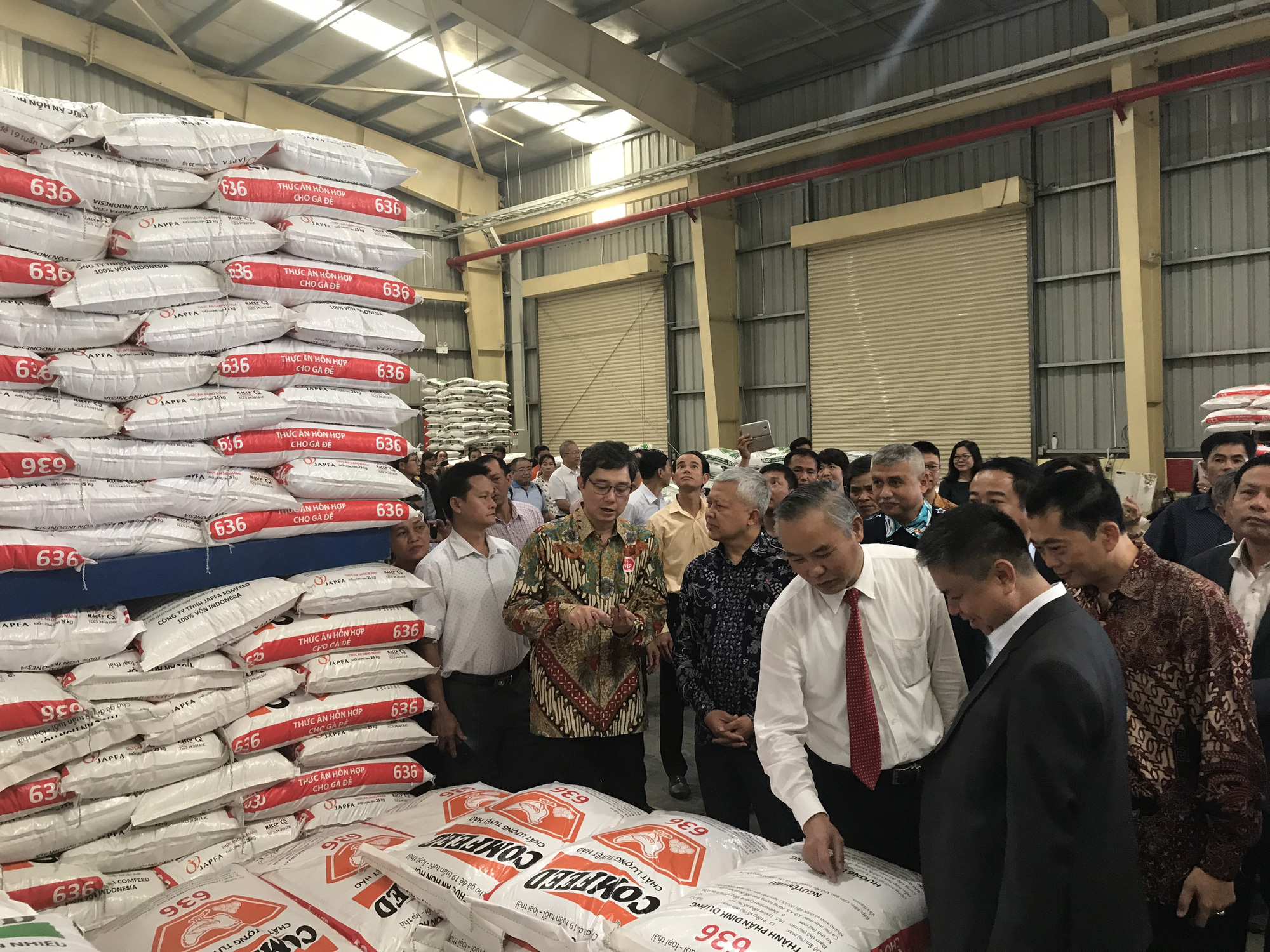 Deputy Minister of Agriculture and Rural Development Phung Duc Tien (white shirt, top row) with guests visiting the factory
Along with 5 factories in operation, this 6th animal feed factory officially put into operation will create conditions for Japfa Vietnam to achieve important short-term and long-term goals such as reaching 1 million tons. animal feed in 2020, accounting for 5% market share of animal feed and continue to grow at an average rate of 12% / year.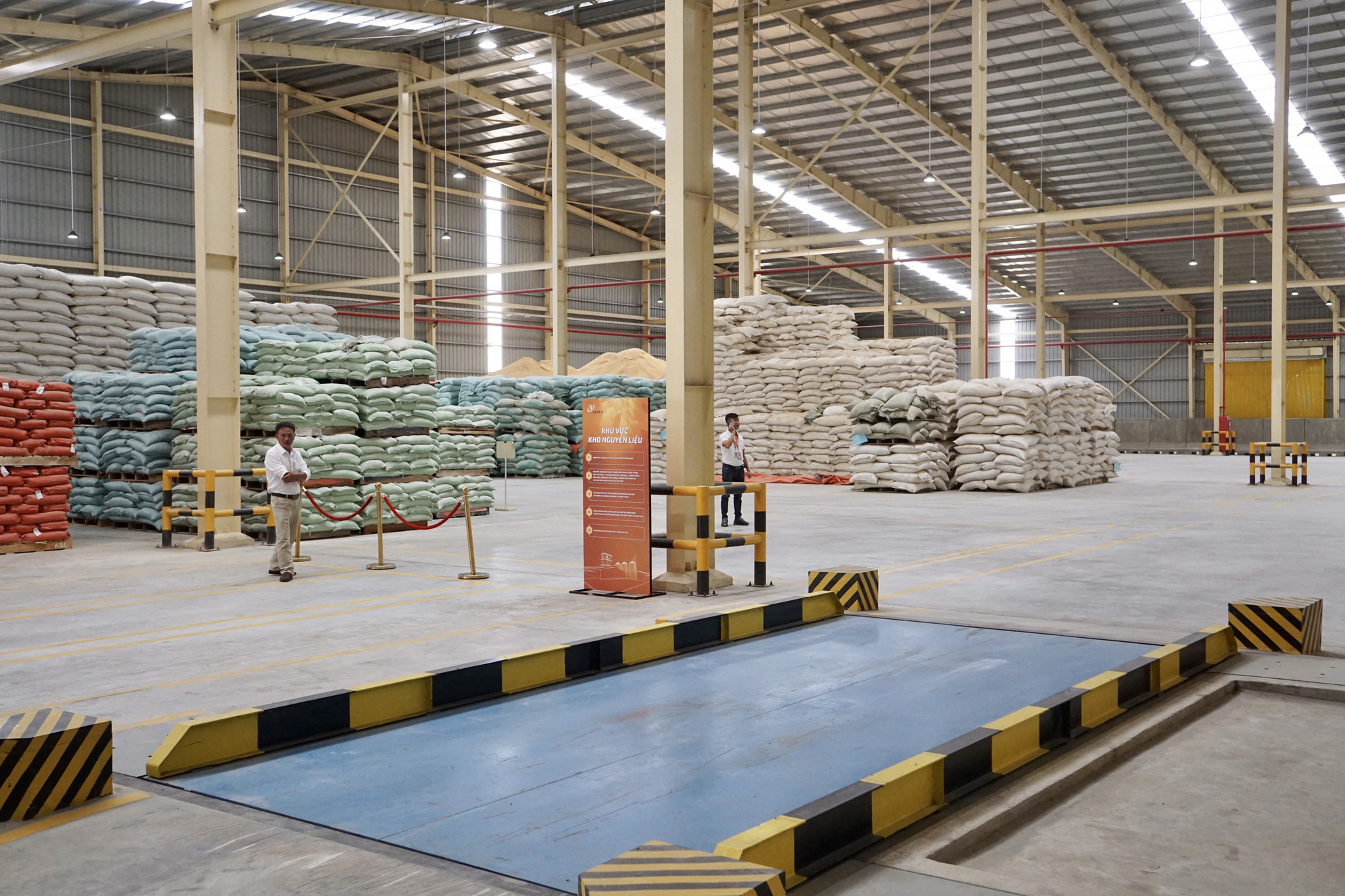 Inside of Japfa's animal feed factory in Binh Dinh
Not only focusing on animal feed production, this group has successfully built a closed value chain in the livestock industry when in October, Japfa Vietnam started construction of a pork farm with public applications. technology in Binh Phuoc. The project is known as one of the largest pork farms in the country with a total investment of 500 billion VND, equivalent to 22 million USD, built on an area of ​​nearly 40 hectares, scale of raising 48,000 pigs. Ants supply more than 14,000 tons of pork each year.
Previously, in July, Japfa Vietnam officially launched the first aqua feed project and set a 10-year goal of achieving cumulative sales of 200,000 tons of aquatic feed per year.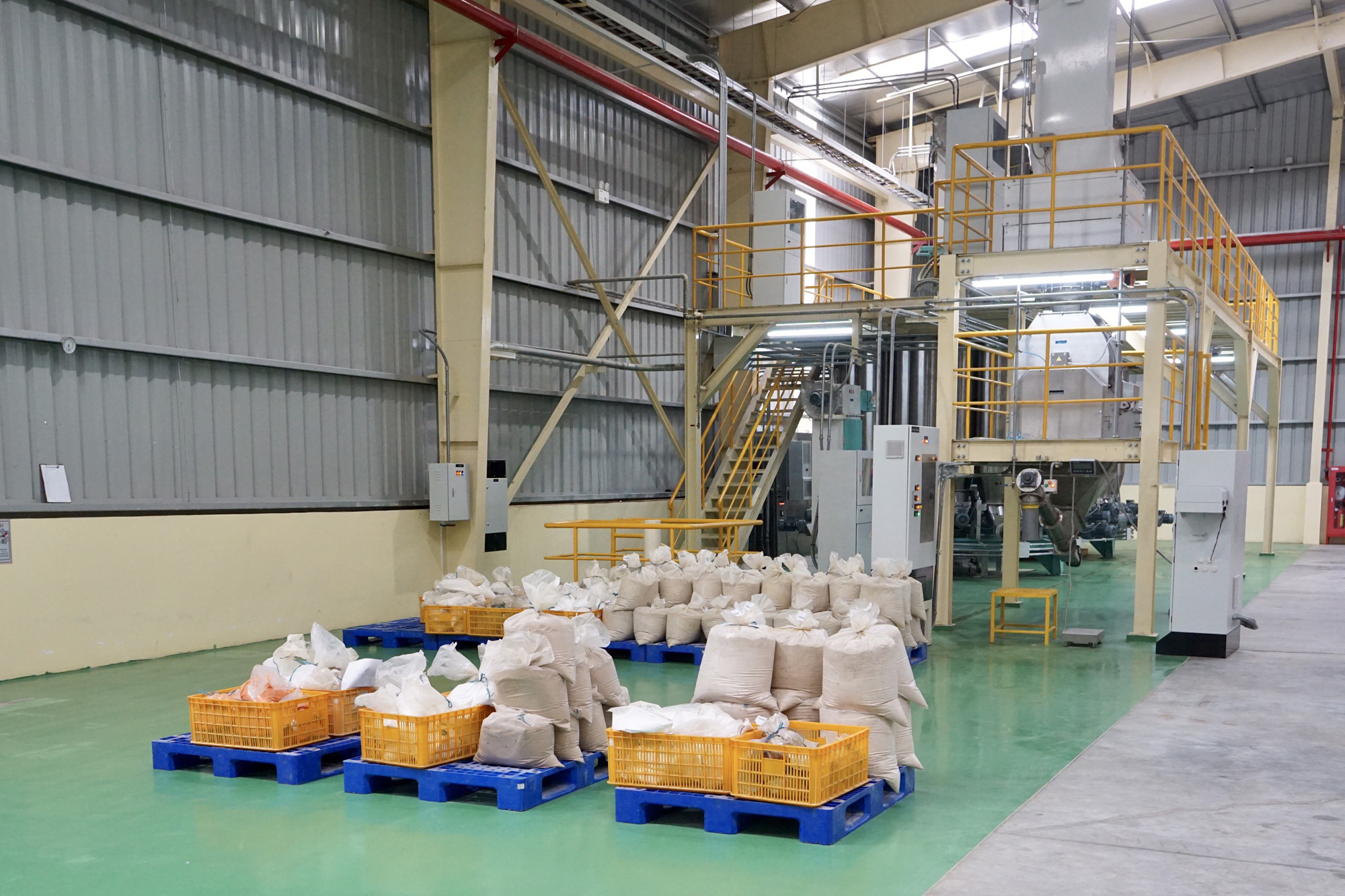 Inside of Japfa's animal feed factory in Binh Dinh
Also at the factory inauguration, passed Nguoi Lao Dong Newspaper, Representative of Japfa Vietnam donated 500 million VND to support people in Central provinces to overcome the consequences of storms and floods. This amount was contributed by the company to mobilize its staff members to share a part of the difficulties with people in areas severely affected by natural disasters in recent years.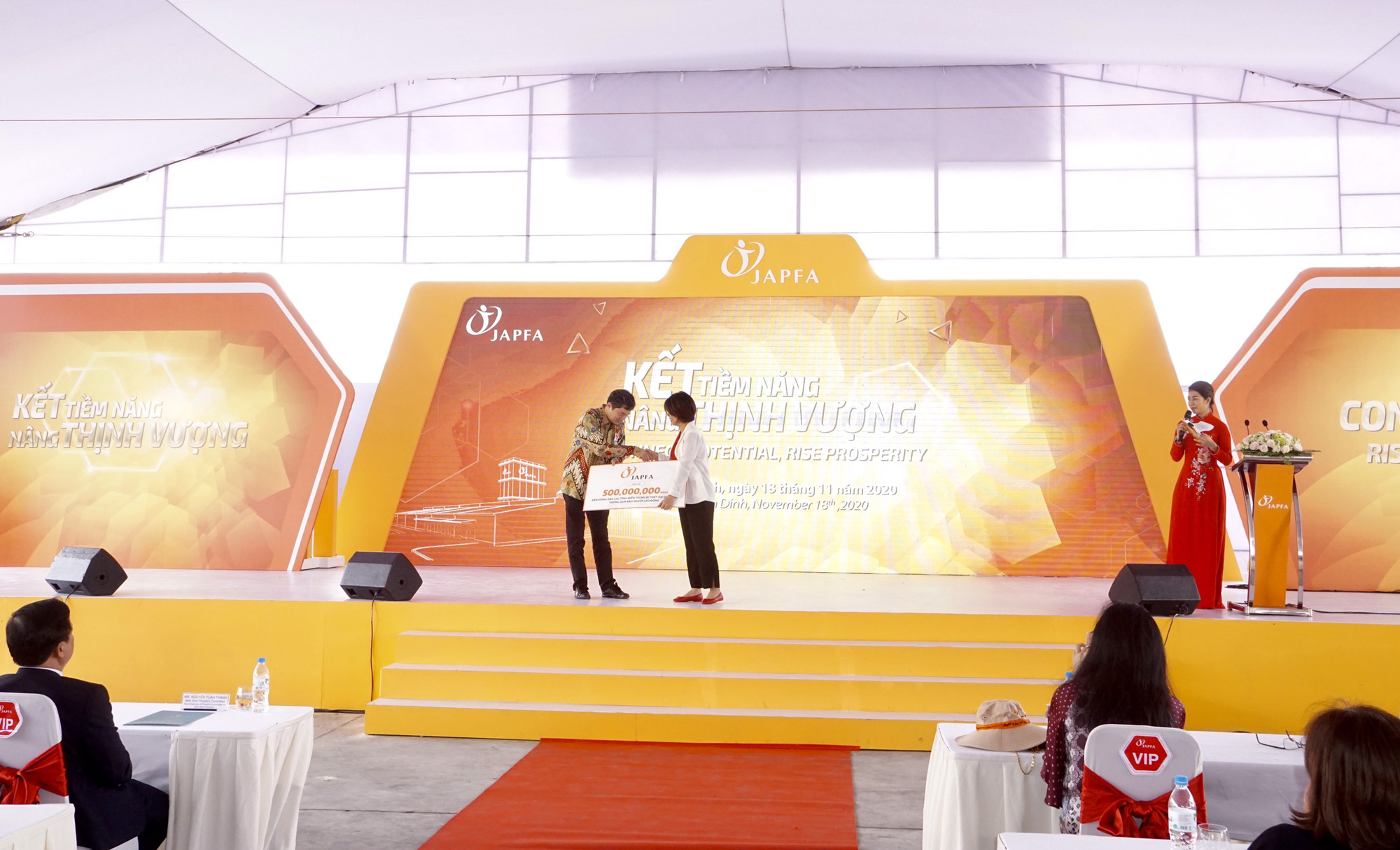 Through the Nguoi Lao Dong Newspaper, Japfa Vietnam Company donated 500 million VND to the people of Central Vietnam
"In addition, the company has mobilized customers, partners … to convert flowers and gifts to congratulate the inauguration of Japfa Binh Dinh factory into cash for the company to carry out social activities, community. A total of 700 million dong was raised in the morning of November 18 "- Japfa Vietnam representative informed.
Japfa Vietnam is a 100% foreign invested company invested by Japfa Group – a group of companies headquartered in Singapore and subsidiaries in Indonesia, India, Vietnam, China and Bangladesh.
After more than 20 years of investment in Vietnam, Japfa Vietnam is one of the leading companies in the animal and farm feed business with 6 feed factories, more than 300 poultry farms. and professional cattle with a system of more than 20 stores selling fresh meat products and processed food products under the Japfa Best brand.