MU took Nuno Mendes, Man City recruited Grimaldo, Arsenal asked to buy Hakimi as the main transfer news today, April 6.
MU negotiated Nuno Mendes
Along with the Juan Mata extension plan, MU sports officials are in the process of negotiating for Nuno Mendes.
MU accelerated negotiations for Nuno Mendes
At the age of 18, Nuno Mendes featured prominently with Sporting CP, and had a role in the Portugal team.
If there are no surprises, Nuno Mendes will keep a spot in the Portuguese squad for EURO 2020.
According to Record, MU wants to quickly reach an agreement with Nuno Mendes.
Nuno Mendes' contract has a breaking clause of 70 million euros. MU hopes to find a deal at 70 million euros.
Man City recruits Grimaldo
Man City soon planned for the 2021-22 season, with the goal of Alex Grimaldo.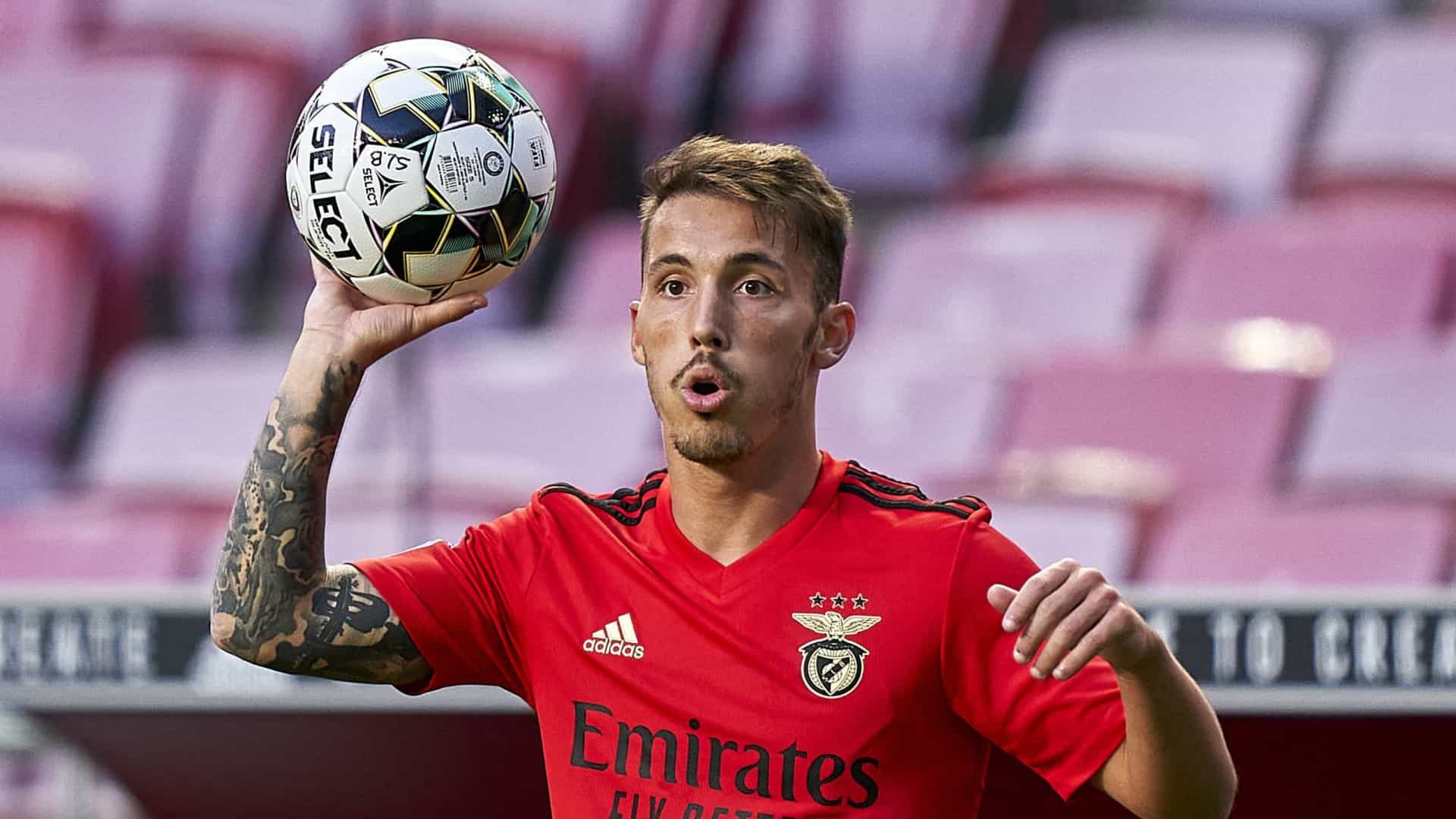 Man City wants Grimaldo
According to the British press, Pep Guardiola needs more personnel for the left corridor, to increase the depth of the squad towards great ambitions.
Grimaldo is a complete left-winger. The 25-year-old Spaniard can even take over the role of central midfielder.
Pep Guardiola appreciates versatile players, so he wants to bring Grimaldo – from Barcelona's youth team – to Man City.
Man City has to spend about 30 million pounds to convince Benfica to release Grimaldo – who has 2 goals and 6 assists this season.
Arsenal wants to buy Hakimi
The AS newspaper reported that Arsenal had just approached Achraf Hakimi to discuss the transfer plan.
Arsenal asked to buy Hakimi
Arsenal considers Hakimi a solution to replace Bellerin – who is likely to switch to PSG or Juventus.
Hakimi is one of the key factors, helping Inter come close to the Serie A championship title.
Arsenal offers 40 million euros to Inter, along with postpayments, bringing the total value of the deal to 50 million euros.
However, Inter is not satisfied with this price, when last year they spent 40 million euros for Real Madrid to get Hakimi.

MU signed Lucas Vazquez, Harry Kane was too discouraged from Tottenham
MU is interested in signing Lucas Vazquez, Harry Kane is too discouraged from Tottenham, De Ligt wants to leave Juventus to Barca, which is the latest football news today, April 6.
Kim Ngoc
.