He BUI THANH TUNG, Deputy General Director of KIDO Group Joint Stock Company:
The key is risk management
As soon as the epidemic started happening, KIDO made a daring decision to import raw materials from abroad to actively source raw materials, avoid production – business activities to stop … Even, from March , Businesses have always bought raw materials for the third quarter to ensure the work of officials – employees, to maintain operations. In addition to increasing production, the company has focused its goods on 15 transit warehouses, 450,000 points selling dry products and 120,000 points selling cold goods to actively bring goods to the national market in the case of outbreaks. widespread. Online distribution channels are also promoted; parallel is to shift sales channels to suit the needs of the majority of consumers to buy at home or near the home during the season. Thanks to these solutions, KIDO maintains high revenue and profit of nearly 6,000 billion VND in the first 9 months of the year.
Doing business in a period of fluctuations requires businesses not only have experience in production – business but also experience in risk management. For example, KIDO offers many situational assumptions, building scenarios to handle each situation so that when any incident occurs, there is a solution to immediately respond. Of course, the issues raised must be within the management of the enterprise to seize the opportunity to become stronger and go further.
He NGUYEN XUAN VU, General Director of Xuan Nguyen Group Joint Stock Company:
Promote e-commerce with high efficiency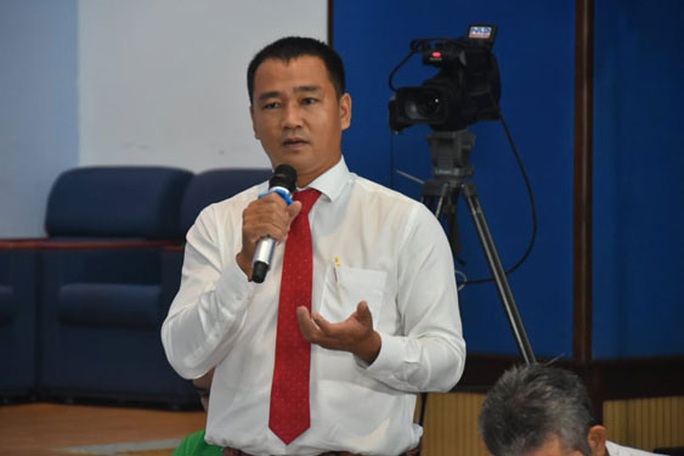 Over the past time, many agricultural products exporting enterprises have encountered difficulties leading to capital losses. In the current context of both anti-epidemic prevention and production stabilization, I think that businesses not only focus on "prevention" and "combat" but must be very careful to limit disruptions from input to output to avoid Insufficient stock supply. Xuan Nguyen has more than 15,000 stores nationwide. Currently, business on e-commerce channels is thriving, but if any manufacturer invests heavily in e-commerce systems, online sales, they will accidentally compete with their distributors. . Therefore, big distributors are expected to build and operate e-commerce sites well to help businesses sell and reduce direct competition between manufacturers and distributors.
To the state, I would like to suggest 2 keywords: "fast" and "slow". Specifically, speeding up the support packages, and at the same time slowing down the enterprise inspection plan, because from the beginning of the year up to now, the support packages to enterprises are very slow while checking enterprises are quite fast and many. My company itself had to receive 4 inspection teams in the first 9 months of the year. Finally, we hope that the Government will continue to control the epidemic well, not neglect the subjectivity so that businesses and people can feel secure.
He TRUONG TIEN DUTY, General Director of Saigon Seafood Trading Joint Stock Company:
Not for needy workers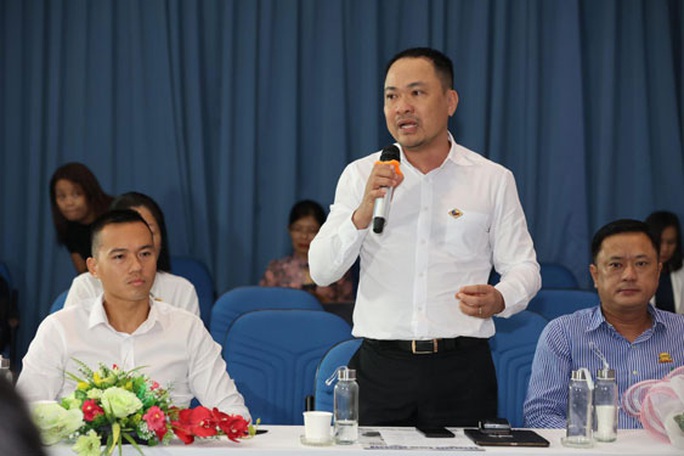 Since the beginning of the year until now, due to the general situation, we have faced many difficulties. The Board of Directors of the company fully understands the spirit of not allowing the needy workers, so it has flexibly offered many forms to give gifts "from producers" such as dried fish, fish sauce … to employees.
In addition, we strengthen communication for employees to understand and share, accompanying the company's leaders to overcome storms. With customers, we also actively communicate to connect, capture each other's needs and are always ready to respond to new orders. There are foreign customers asking to make misery through corn stalls, steamed snakehead fish …, we also accept. The goal is to make the product more convenient to consumers. The company also opened more than 10 fresh food stalls in Co-op supermarkets and hundreds of fresh stalls in the SATRA Food system.
While the business community is making great efforts to overcome storms, seizing opportunities to consolidate internal efforts, increase investment, and create stronger momentum in the coming time, we hope that the Government cares and understands businesses much More, more support. Enterprises are facing difficulties, so they need to be shared with practical actions such as reducing electricity prices, land rent rates, bank interest rates …
He VO VAN KHANG, Deputy General Director of Hung Thinh Group:
Pioneering digital restructuring and transformation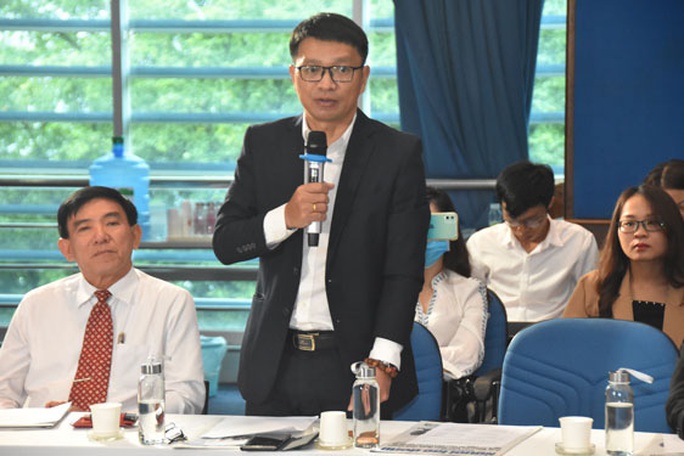 With the core strength of real estate, in 2019, Hung Thinh officially transformed into a group model and restructured the management model and business strategy, optimizing the supply chain and the ecosystem. Starting from project investment, construction, advertising, sales and finally customer care. This has helped businesses maintain and promote the two most important strengths to overcome the Covid-19 epidemic. That is the ownership and flexibility in product selection, regulating the speed of product output at the appropriate time of the market; to optimize costs to reduce costs, centrally manage all the group's resources to take advantage of the individual strengths of member companies.
Also from 2019, Hung Thinh has conducted digital transformation and researched and applied new technologies to its management and business processes. This has helped businesses maintain a stable and continuous operation without being interrupted during the social gap period. Digital transformation and the application of new technologies also help to do well internal communication; calculate and analyze investments and financial costs quickly and accurately to make decisions, especially in the times when there is a need for decision related to financial assistance, discount, payment extension to share difficulties for customers. All of the above factors helped Hung Thinh to continue to develop in the most difficult period, sales did not decrease, investment scale increased and staff no reduction but also increased by nearly 8%.
He BEAUTIFUL,Chairman of Ho Chi Minh City Mechanical – Electrical Enterprise Association, Chairman of the Board of Members of Duy Khanh Engineering Company Limited:
Must build the spirit of "made by Vietnam"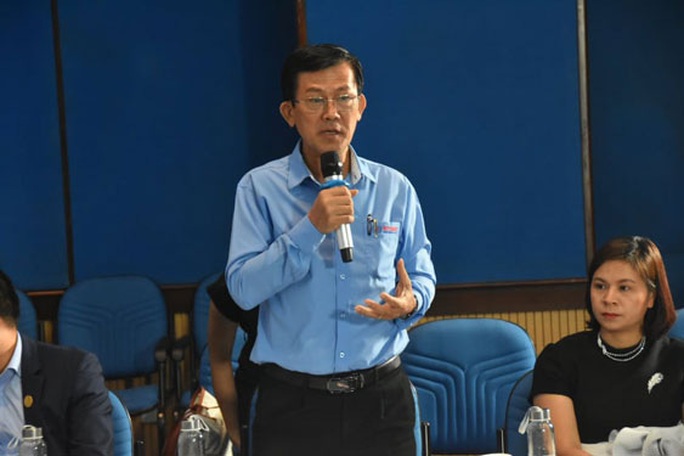 For a long time, we often talk about "made in Vietnam" products, Vietnamese people give priority to using Vietnamese goods, exporting Vietnamese goods to many markets. But nowadays, "made in Vietnam" products come from foreign enterprises (FDI) too much, how to build the spirit of "made by Vietnam", ie Vietnamese products are produced from Vietnamese enterprises. We can start by bringing together businesses to create more powerful resources. The mechanical and electrical enterprises association has had enterprises together to produce production lines to export medical masks and gloves to the factories. In the long term, the association will connect with the rubber and plastic association, the electric cable association, and the food and food association to explore each other's needs.
We researched Korean domestic products and found that the Korean government has a solution for domestic enterprises to use domestic products because if you do not use F1, there will be no F2, F3 and the better the future. The State's mission is how F1 products were born and put into application to promote products F2, F3, F4 … to be more complete and better quality.
He SMART PHAN, General Director of Phuc Sinh Joint Stock Company:
Don't cut back on social programs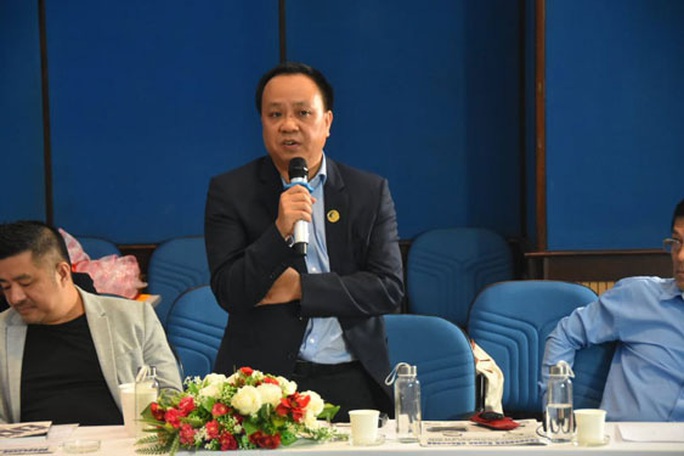 In such difficult conditions, Phuc Sinh Joint Stock Company still strives to maintain jobs for 400 employees, without cutting salaries, bonuses and other benefits. In addition, enterprises recruited 5% more human resources to serve development. For many years, Phuc Sinh has been accompanying social programs such as building houses for the needy, giving books to students in remote areas, supporting SOS centers … with more and more difficult views. more and more towels must be kept, demonstrating the responsibility of the business to the community.
In addition, the company continues to sponsor projects to support farmers in sustainable farming to obtain international certification. Thanks to that, farmers have good cultivation knowledge and techniques to have clean agricultural products, sell better prices, increase their income, and export products to difficult markets such as the EU and the US.
Thanh Nhan – Son Nhung – Ngoc Anh write the