PSG prepares a big contract to pull De Gea from MU, when coach Pochettino has determined that the Spanish goalkeeper is the number one target to replace Keylor Navas.
The Sun announced that the Ligue 1 champion was not afraid to spend a large amount of money to bring MU's number 1 guard to Paris this summer.
Pochettino wants De Gea at PSG
De Gea has 2 years of contract with MU, with the highest salary of £ 375,000 / week. And PSG is one of the few new clubs that can afford that huge salary, in addition to paying a fee to MU.
Coach Pochettino seeks to replace Keylor Navas and he wants De Gea more than anything else.
De Gea has been with Old Trafford for nearly a decade, but is still not sure if the goalkeeper will finish his contract or not.
Dean Henderson is competing for the number 1 shirt with De Gea and there are reports that either of them will leave in the summer.
At the MU great war with Man City tonight, the 23-year-old England goalkeeper has a great opportunity to prove his ability, when coach Solskjaer confirmed he will start while De Gea returns to Spain with his girlfriend to welcome the child. first girl.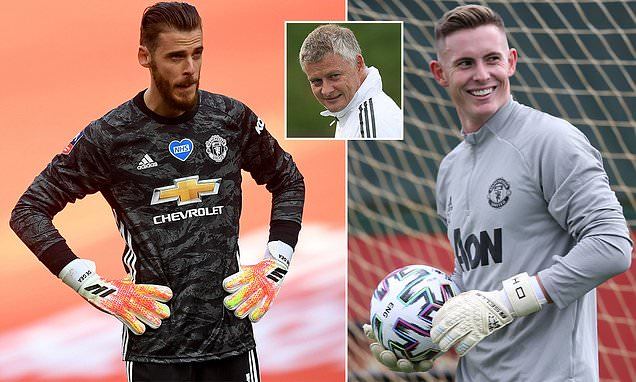 Dean Henderson's goal is to take De Gea's No. 1 spot
Before the news that PSG flirted with De Gea, there were many opinions that this was an opportunity for MU while they had to solve the problem between the two goalkeepers.
In addition to 'liberating' the towering salary, MU also earned a transfer fee, and gave Dean Henderson the opportunity to prove value with the regular main catch at Old Trafford.
In addition, MU will look for another goalkeeper, when Sergio Romero and Lee Grant are expected to leave in the summer.
LH
.