Support clean water and instant noodles for people in flood areas in Tam Dan commune – Video: DUC TAI
On the morning of October 12, the militia force, the police force, the women and the youth union of Tam Dan commune and the police force of Phu Ninh district transported 300 bottles of drinking water and 250 barrels of instant noodles to isolated villagers in the village. Dan Trung and Dan Long.
This is a locality with many deep flooded places in the past 3 days, some people who have not been able to move yet are stuck in the flood area.
Noodles were handed over to the people of Dan Long village – Photo: DUC TAI
Ms. Nguyen Thi Le Lai – Chairman of Tam Dan Commune People's Committee – said that in the past 3 days, many villages of Tam Dan commune were isolated and separated by flood water. Although evacuated, some people who could not move in time were stuck in the floodplain. They are in desperate need of essentials and clean, easy to use water.
"Packages of noodles and water bottles will help people have more food for the coming days. If the flood water is still deep, we will continue to mobilize resources to buy drinking water and food to continue to support the people" – Mrs. Lai shared.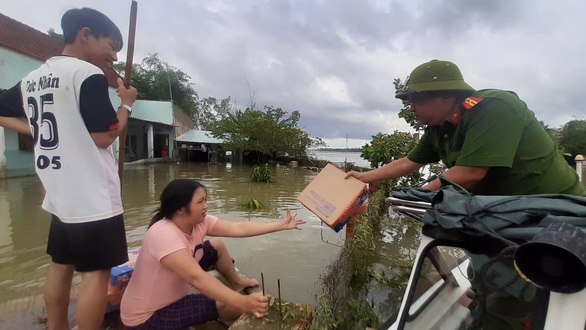 Households isolated for the past 3 days due to floods and rains receive relief food – Photo: DUC TAI
Mr. Doan Thanh Nam (36 years old, Dan Long village) said that for many days, his family only knew how to eat instant noodles, but because he did not prepare in advance, he was all clean and fortunate to receive timely support from the commune authority.
"Fortunately thanks to the police and the commune authorities to support our families and people. The instant noodles and water bottles will help our people have a little more food to wait for the flood water to fall" – Mr. Nam touched to speak.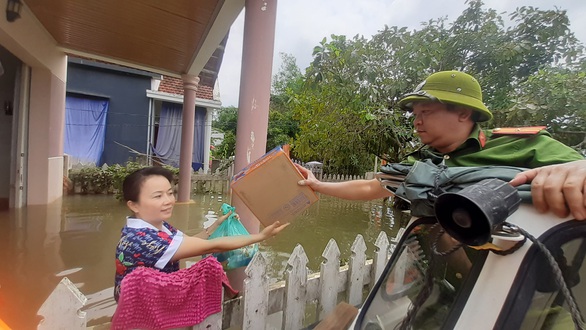 Cano relief flood to each household handed over instant noodles – Photo: DUC TAI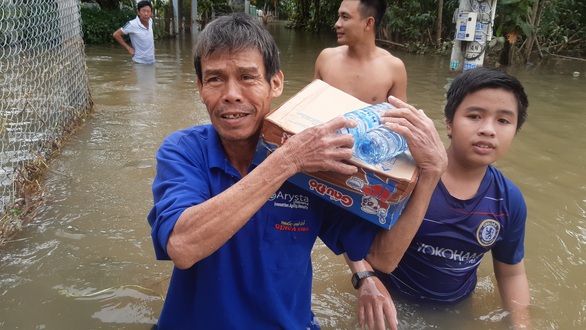 People were touched and thanked the relief force – Photo: DUC TAI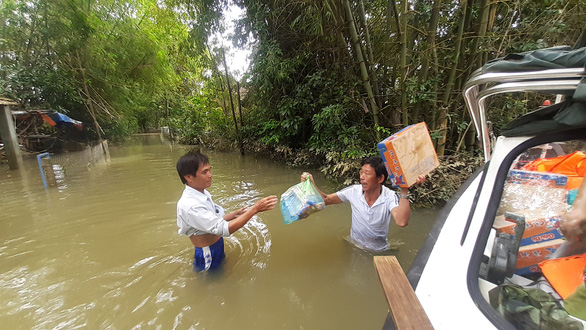 People helped forces distribute gifts to the people – Photo: DUC TAI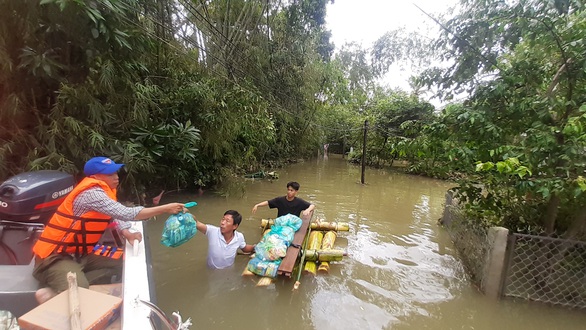 People use banana trunks to make rafts to travel in flooded areas – Photo: DUC TAI
.