After the life-and-death match between Portugal and France in Group F EURO this morning, Cristiano Ronaldo and Kylian Mbappe happily exchanged shirts.
In a situation where at least 1 point is needed to win the next ticket, Ronaldo shines with a brace on the 11m mark to bring a 2-2 draw with France.
Not only helping Selecao win tickets to the 1/8 round of EURO 2020, CR7 also officially equaled the record of 109 goals for the national team of the legendary Iranian Ali Daei.
Ronaldo and Mbappe happily exchanged shirts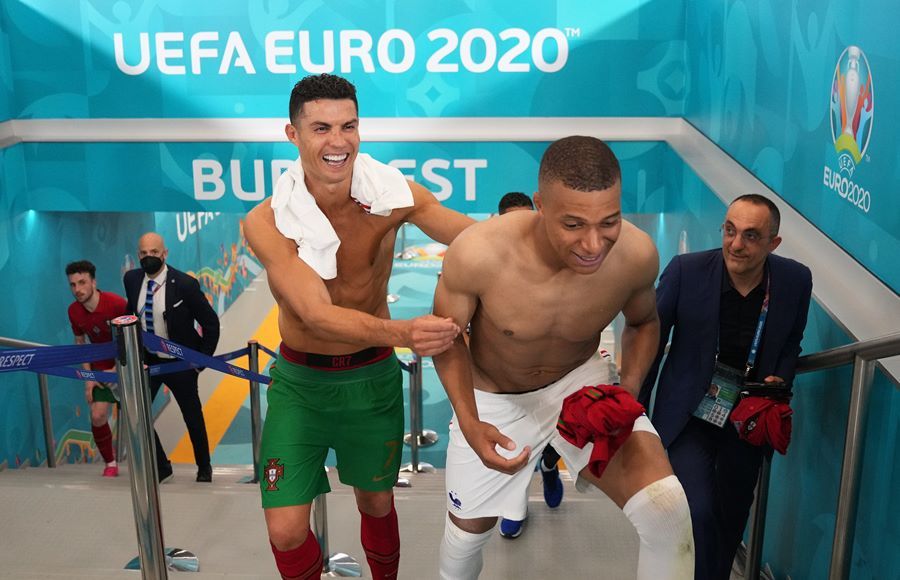 CR7 also teases juniors
Although unable to "tear" the defending champion, Mbappe contributed to bring the penalty for France, let Benzema equalize 1-1 and then raise the score to 2-1.
Dramatic draw 2-2, France and Portugal hand in hand to the knockout round. While coach Deschamps and his team continued with the first place in the group, Ronaldo and his teammates won tickets as one of the four best runners-up.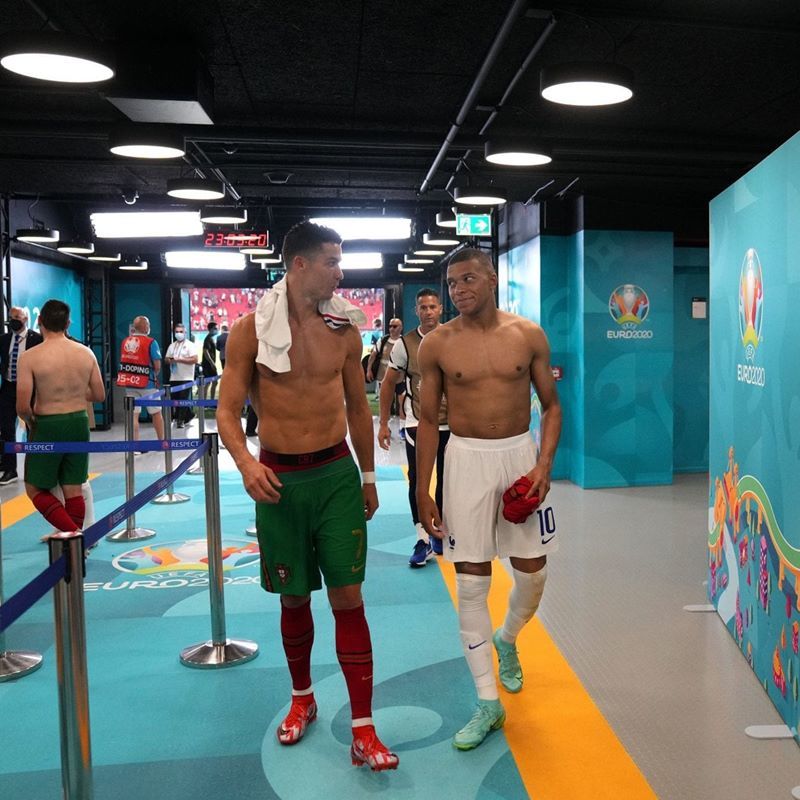 Representing two outstanding generations of world football chatting in the tunnel
After the match, representatives of the two outstanding generations of current world football happily chatted and exchanged shirts in the tunnel of Puskas Arena (Hungary).
The moment Ronaldo and Mbappe exchanged shirts quickly caused a fever after being posted on the official Twitter page of EURO 2020. Then it was shared a lot by fans around the world.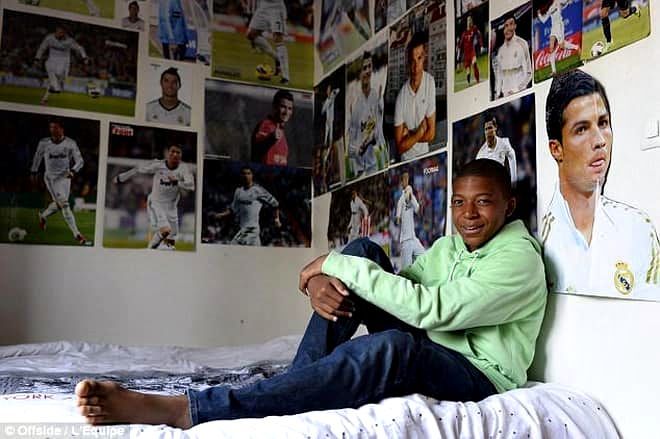 Mbappe has idolized Ronaldo since he was a teenager
Mbappe has been a fan of Ronaldo since childhood. When Mbappe's name shined at the 2018 World Cup, in many pictures of this striker, people especially noticed the picture of this player when he was a teenager, who stuck Ronaldo's idol image all over his bedroom. Then there is a photo taken with the idol that is also full of emotions as well as a hug when confronting on the pitch.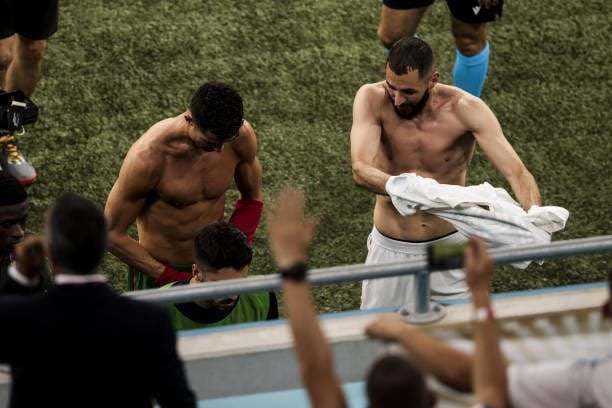 Image of Ronaldo and Benzema swapping shirts at the end of the first half
Before that, when the first half ended, Ronaldo and Benzema – two former teammates at Real Madrid Club happily embraced each other, even changing shirts while entering the tunnel.
Video Ronaldo equals the record of legend Ali Daei (source: VTV)
Libra

Vietnam's national flag appears on the stage of EURO 2020
An interesting image for Vietnamese football fans when the red flag with a yellow star appeared on the stands of the EURO 2020.
EURO 2020 round of 16 fixtures
VietNamNet updates the football match schedule for the 1/8 round of the EURO 2020 finals, with many pairs of great battles that promise to be attractive and dramatic.
.