The revolution in Vietnam's playstyle is difficult to complete, forcing Mr. Park to find another way to surprise his opponent …
The failed revolution of Mr. Park
About a year ago, after re-signing the contract with the VFF, the Korean strategist declared to revolutionize the Vietnamese game's gameplay to be more successful.
Coach Park Hang Seo has a reason to do this, because two years after the first term in Vietnam, there are not many articles that make opponents afraid.
Coach Park Hang Seo failed with a plan to refresh the game for the Vietnamese team
The Korean captain and his associates have quite a lot of ideas to change the game for the home team, or how to operate some new tactical schemes for the Vietnamese team for example.
However, the fact that the tournaments from big to small were halted or moved to another time because of the complicated situation of COVID-19 epidemic, making Mr. Park's plan to revolutionize Vietnam team failed.
Strictly speaking, Coach Park Hang Seo does not have enough time to do this when there is only one gathering and 2 main performance matches by the end of 2020.
Too little time, so changes from 3-4-3 to 3-5-2 have not yielded too good results after 2 matches with U22 Vietnam.
Any calculation for recruiting Vietnam
According to the plan that Coach Park Hang Seo recently met with the VFF, it is likely that Vietnam will join the army and have about 3 weeks of practice before entering the remaining matches in the 2022 World Cup qualifiers. from May 31 to June 15.
Adding more time to move to the venue, even isolating … Coach Park Hang Seo, it is clear that this time fund is not easy for the Korean strategist to pursue a plan to build a new game. for Vietnamese recruitment.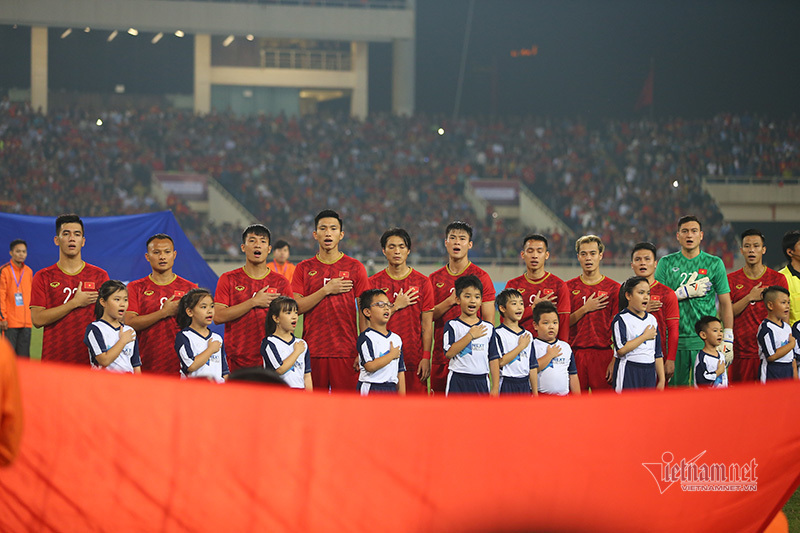 to force Korean captains to consider the personnel revolution for Vietnam
Of course, this is just the planned plan because up to now FIFA, AFC have not finished the venue. And uncertainties can still happen ahead, so it is difficult for Coach Park Hang Seo to continue pursuing a game-changing plan for the Vietnamese team.
Therefore, the Korean strategist must create another surprise for the home team. I think again, it seems that Coach Park Hang Seo can only revolutionize personnel.
This revolution is easy to say, but not easy because it still has to wait for the emergence of new elements in the V-League 2021. And looking back after the first rounds, it is clear that there are not many names that impress. object to Mr. Park outside Phu Nguyen (Hai Phong), Hoai An (Saigon club) …
The V-League 2021 will return in the near future as the basis for Mr. Park to hope to successfully implement option 2 after failing with the calculation that makes his game change for the Vietnamese team.
Mai Anh
.