On the morning of February 21, on the 10th of the first month of the lunar calendar, according to folk beliefs, it is the day of Than Tai's marriage, so in Ho Chi Minh City, the offerings for this day are very exciting, including roasted pigs.
Roasted pork costs 450,000 VND / kg, but customers still compete to buy
In Cau Bong area, Da Kao – where there are many large roast pig shops, the number of customers focus on buying goods early in the morning. At Tran Quang Ky shop (Tran Quang Khai street, District 1), just over 8am, the order number is nearly 1,000. The amount of roast pigs prepared by the store has run out, many customers turn to buy roast duck or leave disappointed.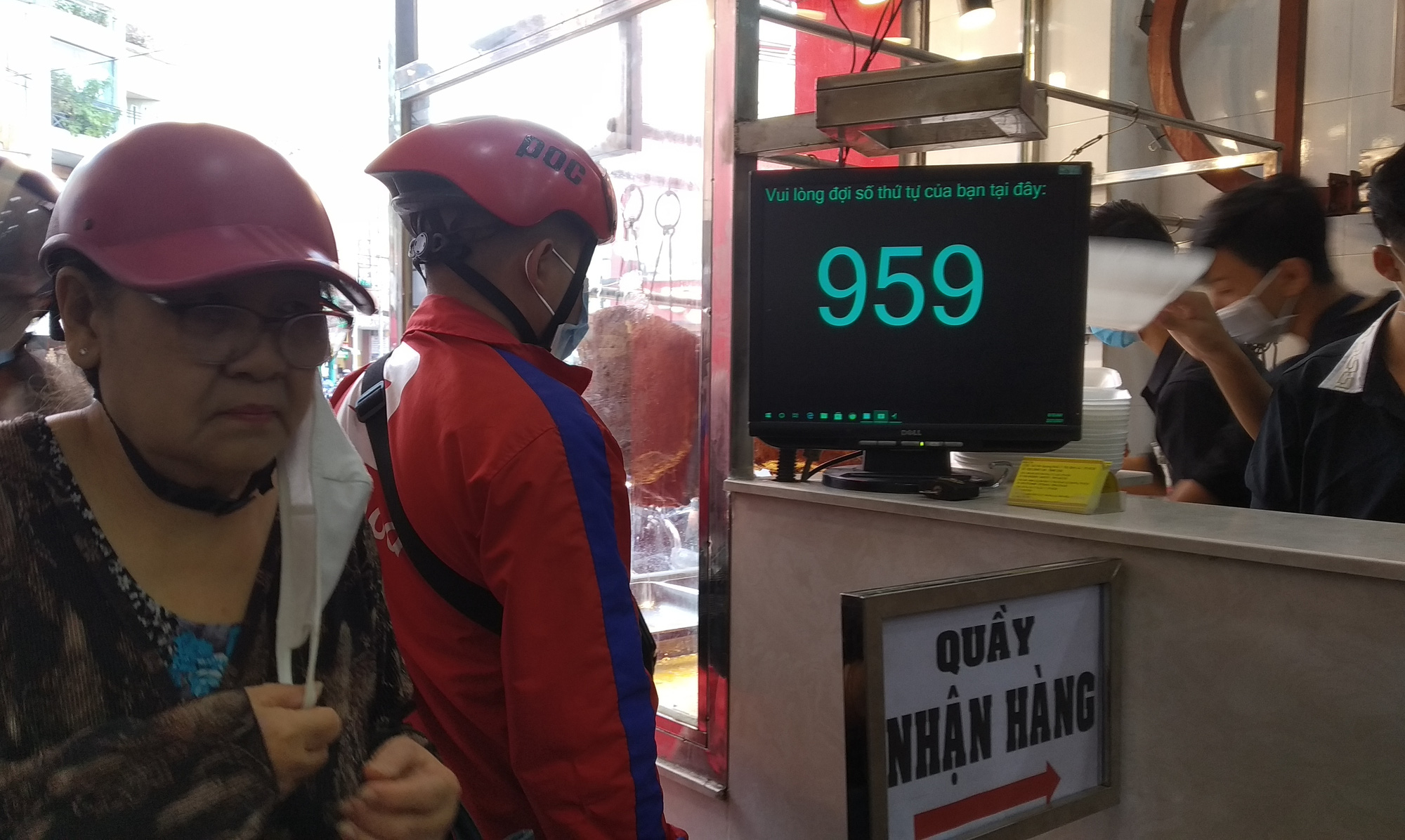 Buy pigs to get the number to wait for the goods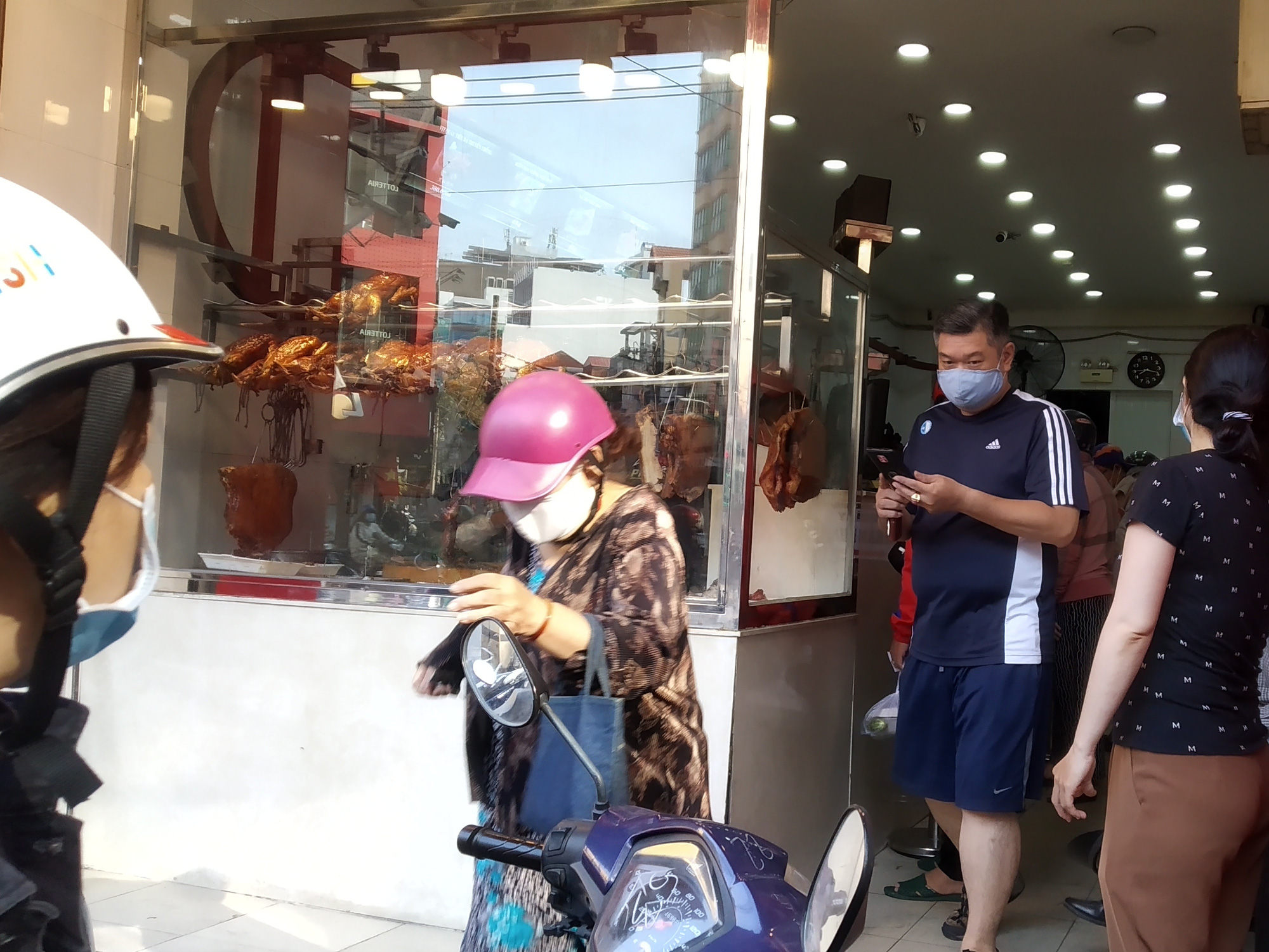 Less than 8:30 am, this roast pig shop was out of stock, many disappointed customers left
At Huynh Ky shop (Cau Bong, District 1), due to too many customers, many buyers and shippers had to let the car spill onto the roadway, at the intersection to buy goods.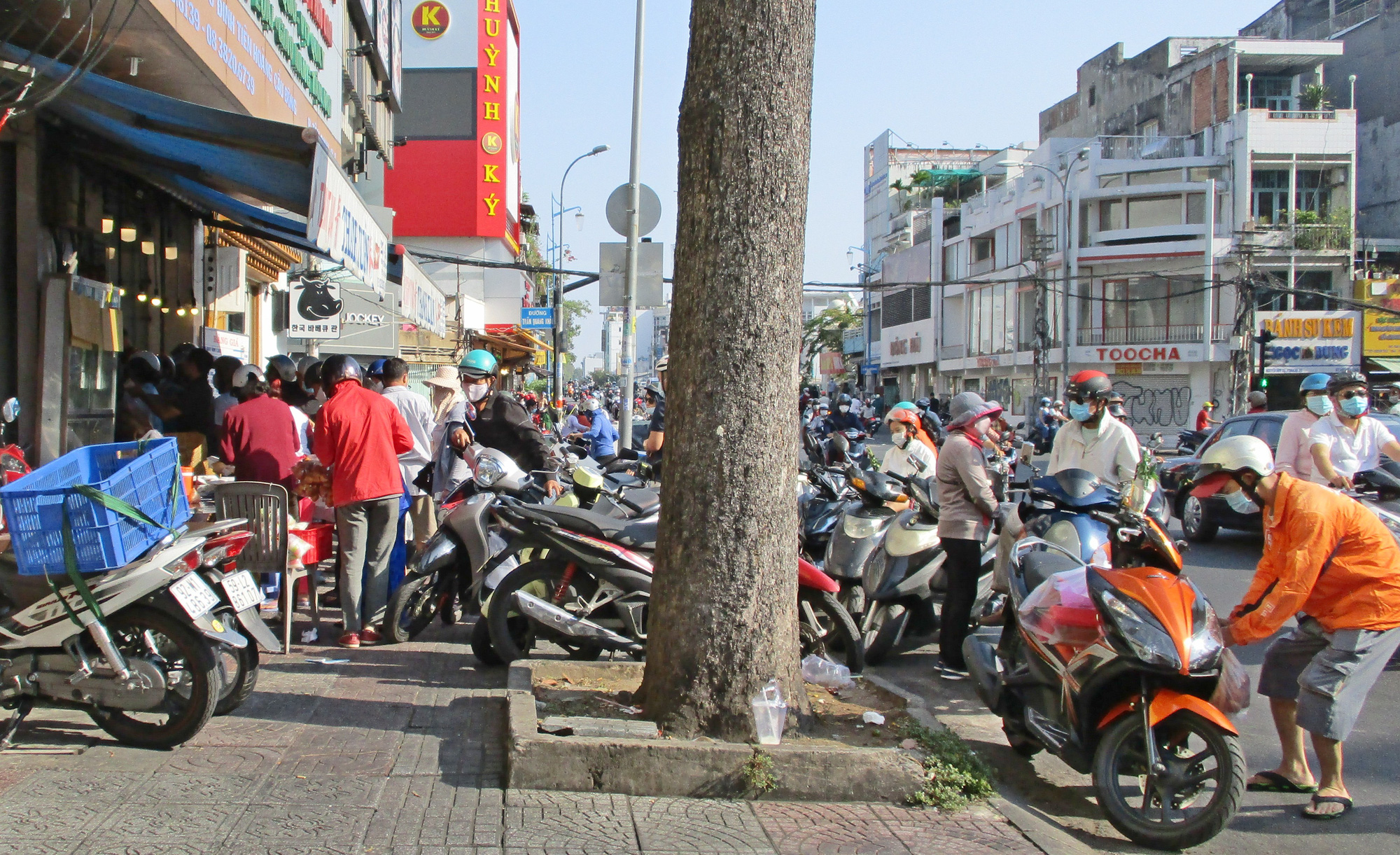 Build a car on the road to buy a pig to spin for Than Tai
At Thanh Xuan shop (Dinh Tien Hoang street, district 1), buyers have to line up and wait a long time for their turn, waiting to chop the roasted pig and bring it back. Therefore, some customers have to buy pre-canned roast pork at the price of 200,000 – 300,000 VND / box for convenience.
According to the price list listed here, roasted pork has a price of 450,000 VND / kg, roasted whole pig (7-10 kg) 430,000 VND / kg, suckling pig is 1.8 million VND / head (2.5 kg).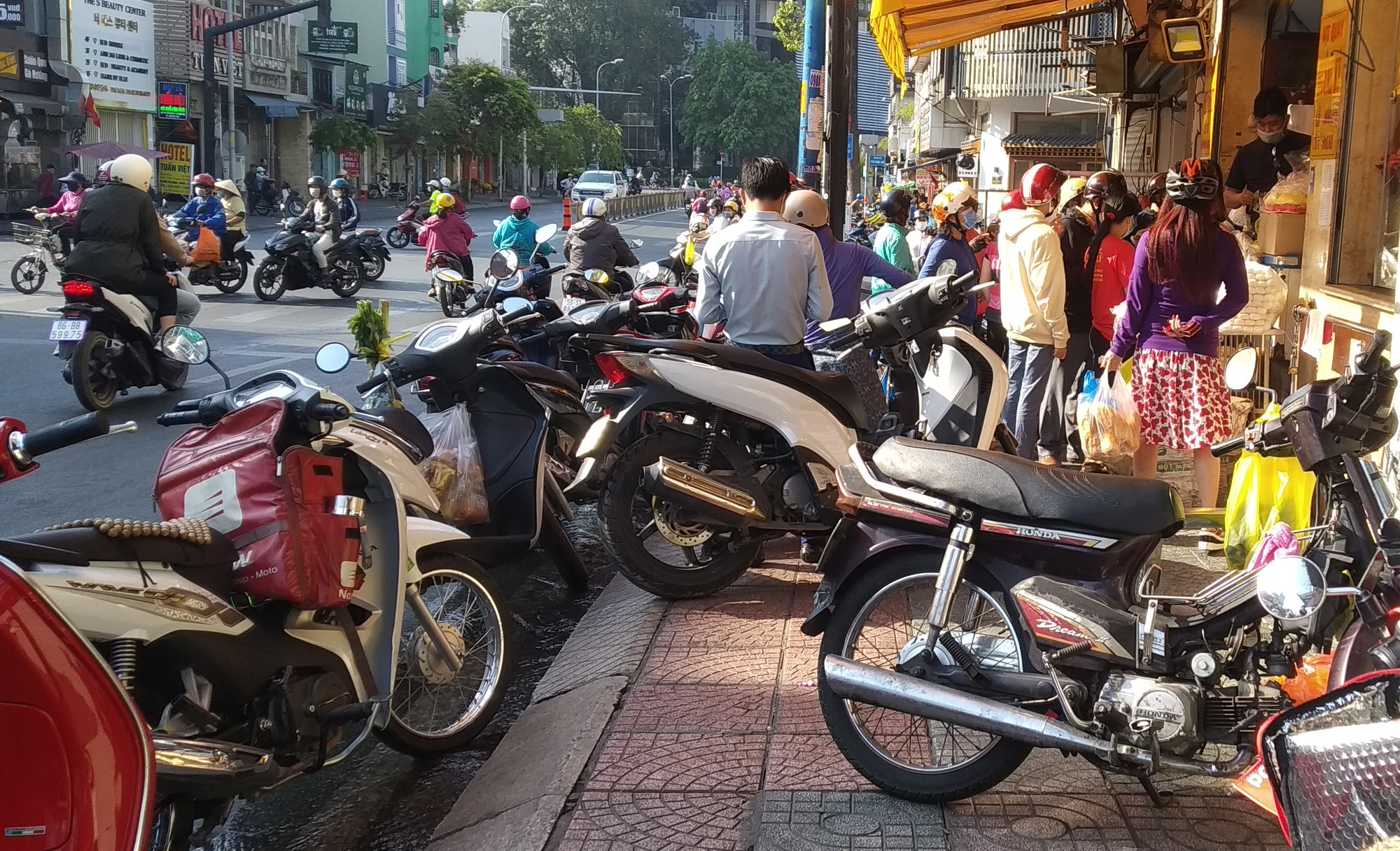 On the day of Than Tai, the pig shops around Cau Bong area were crowded with customers
Contrary to the crowded scene in roasted pork shops, many places selling bread or pork also take advantage of the pigs to sell, but quite a few customers.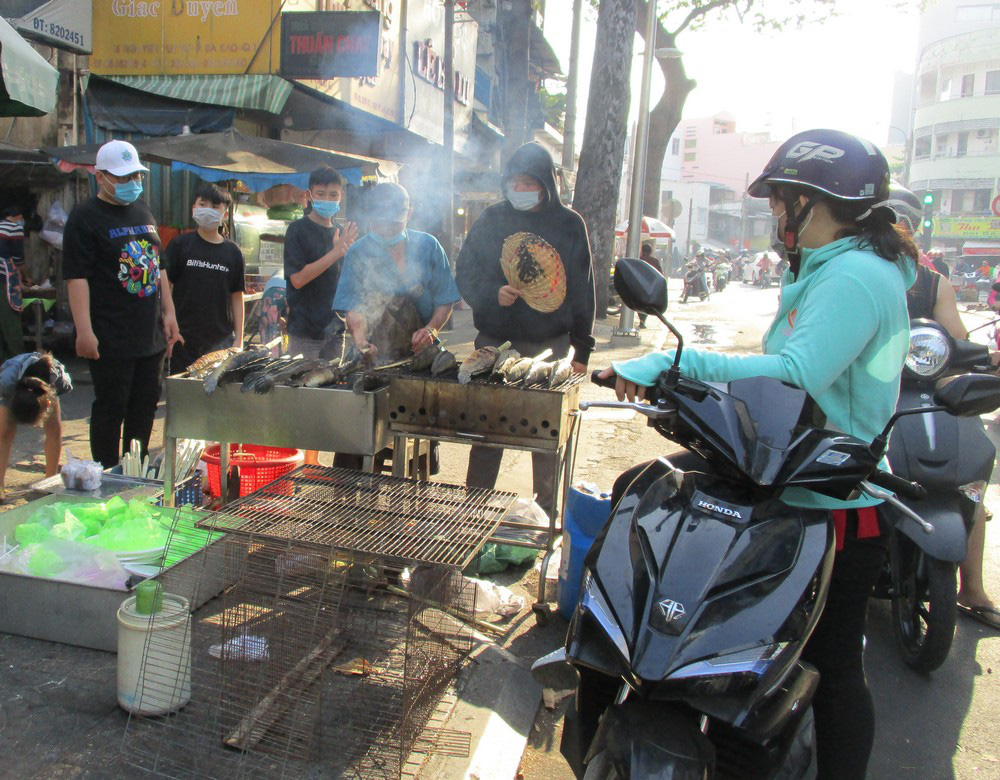 Customers waiting for grilled snakehead fish on the spot near Da Kao market (District 1)
In addition to roasted pork, grilled snakehead fish is also a typical item for Than Tai's day. At Da Kao and Tan Dinh markets (District 1), there are many grilled snakehead fish for sale on the spot for customers with prices ranging from 50,000 to 150,000 VND / fish, depending on size.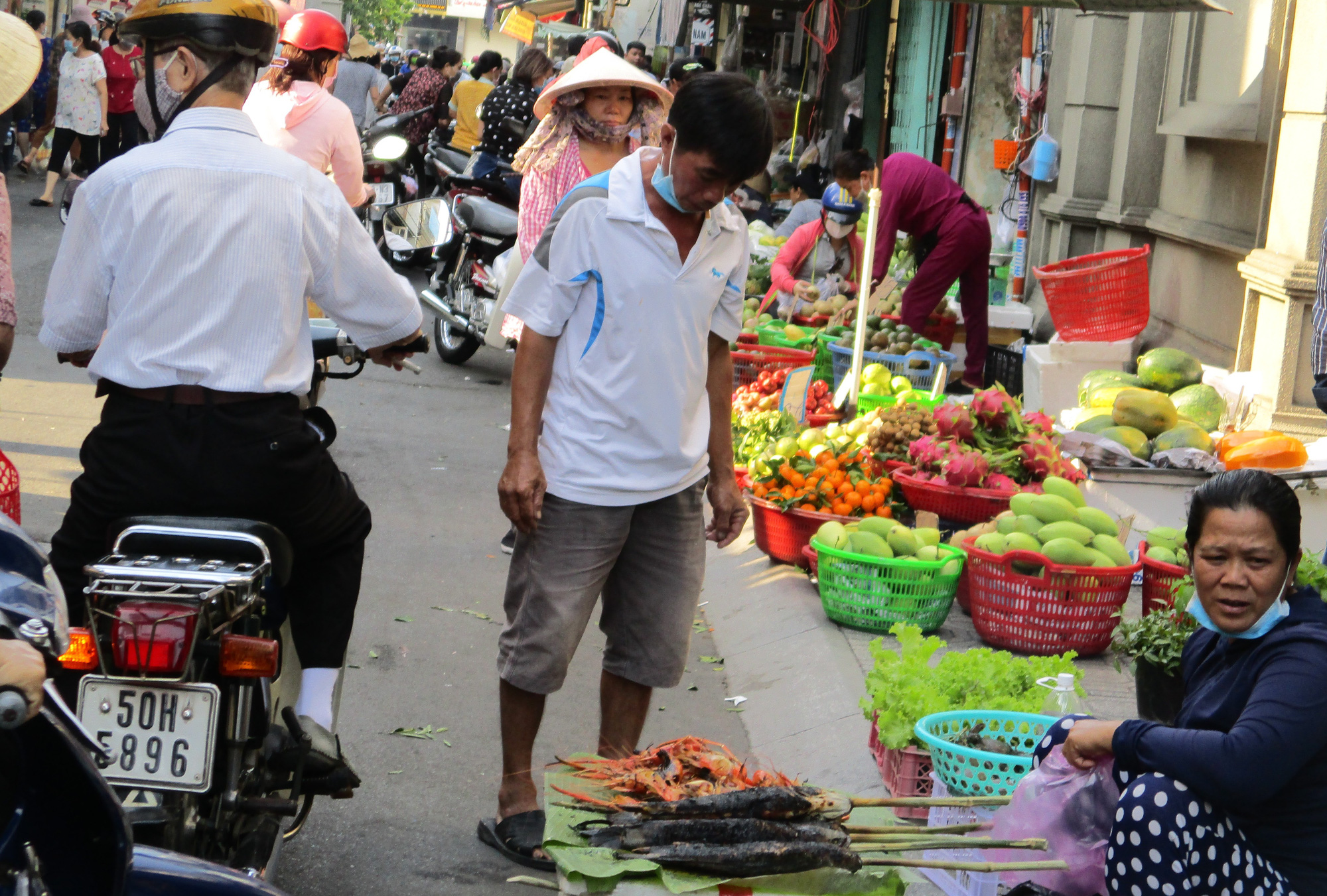 Grilled snakehead fish on Ba Le Chan Street (District 1) costs 50,000 VND / fish