HAGL extended the winning streak to number 7 after defeating Thanh Hoa, while Hanoi pushed before Binh Dinh on the day of the Korean coach's debut … are notable highlights in the 11th round of the V-League.
HAGL is firmly in the first place
Quite cautious before coming to Thanh, but HAGL had a convincing victory before the host, thereby extending the entire victory in LS V-League 2021 to number 7. Thus, on the rankings, coach Kiatisuk's teachers and teachers are leading with 28 points, 5 points ahead of the 2nd place opponent, Viettel.
HAGL has no rival in the V-League
Hanoi lost on the day of the Korean coach's debut
Coach Park Choong Kyun made an unhappy debut when Hanoi FC lost to Binh Dinh at home. With this result, the capital team drifted to 10th place in the standings, facing many difficulties in the race to reach the top 6 in phase 1 of the V-League.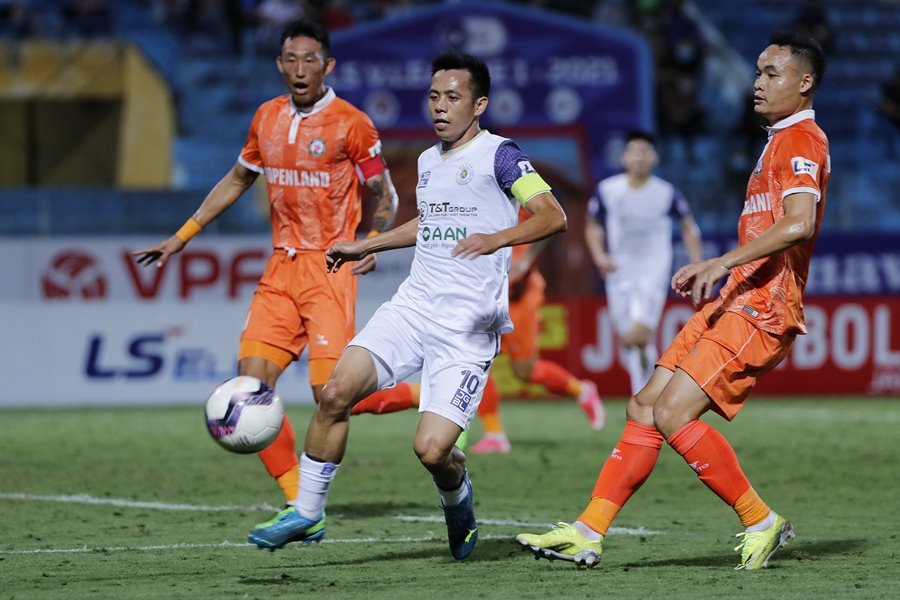 Hanoi was empty handed when recruiting Binh Dinh
SLNA to the bottom of the board
Nghe team continued to show a very disappointed face, when receiving 0-2 defeat at Lach Tray field of Hai Phong. With this loss, SLNA hit the bottom of the standings, only gaining 10 points after 11 matches.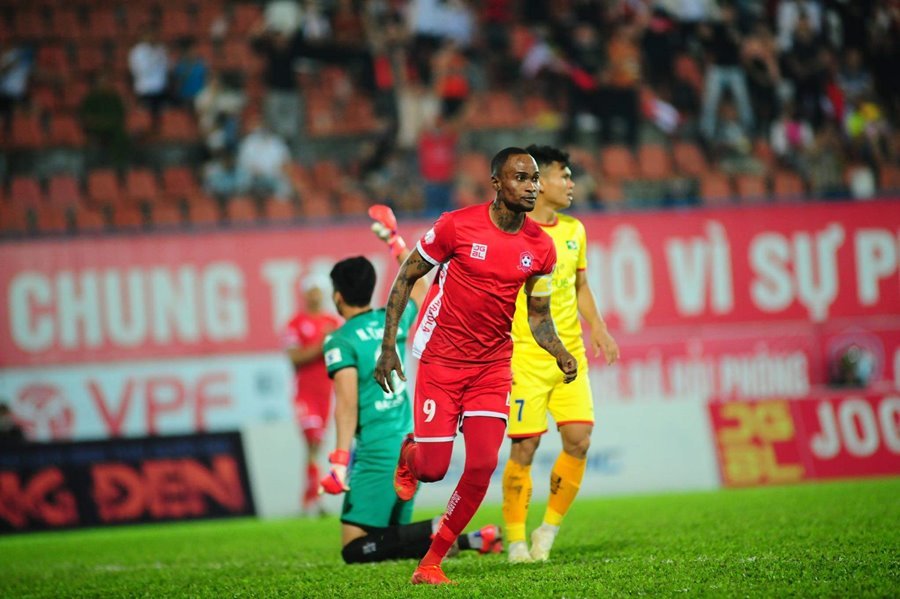 Hai Phong pushed SLNA to the bottom of the rankings
Ha Tinh, Hai Phong changed their fortunes
Coach Nguyen Thanh Cong showed his coolness, when helping Ha Tinh to have 2 consecutive victories to get out of the bottom position. Meanwhile, Hai Phong, after having a new chairman, also had a jubilant victory over SLNA to improve their rankings on the rankings.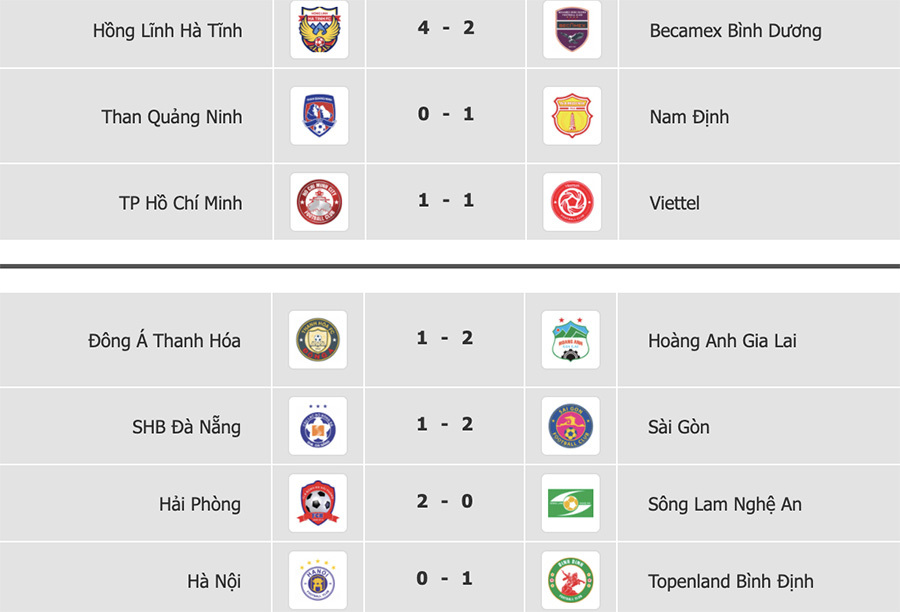 Round 11 results V-League
Video Thanh Hoa 1-2 HAGL:
Huy Phong
.