UVeya – a start-up in Switzerland, is testing a robot equipped with ultraviolet rays capable of killing viruses on flights in the country. This is seen as an effort to restore customer confidence as well as help the tourism industry have more ways to cope with the impact of the pandemic.
UVeya has teamed up with Dubai-based airport service company Dnata to test robots on Helvetic Airlines' Embraer planes – a charter airline owned by billionaire Martin Ebner. Aircraft manufacturers will still have to examine and study the effects of ultraviolet light on the interior of aircraft, which can fade after repeated disinfection.
However, the deployment of this robot still opens hope that it can reduce concerns about flying, even during an outbreak of COVID-19.
UVeya cofounder Jodoc Elmiger says it's a technology that has proven effective for more than 50 years in hospitals and laboratories.
So far, UVeya has built 3 robots and 1 of them is being tested on a Helvetic airline plane at Zurich airport. The robot's ultraviolet lights, mounted on the frame of the cross, give things a soft blue glow as the robot moves slowly up the Embraer's aisle.
Normally the robot sterilization cycle along the aisle of an airplane lasts 13 minutes and it will take longer if the plane gets bigger.
Dnata executives hope that with these features, the aircraft manufacturers will sign a contract to buy robots for 15,000 Swiss francs ($ 15,930).
Cheetah scrambles for prey with hyenas, who wins?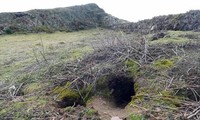 The burrowing rabbits accidentally 'unearthed' the priceless antiques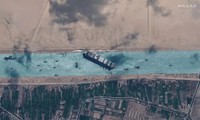 How did the full moon help unleash the super ship on the Suez Canal?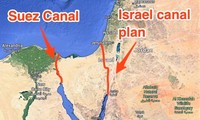 The United States had a plan to use 520 nuclear bombs to create a canal to replace Suez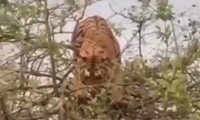 The cunning monkey made Son Lam a painful blow to remember life
According to VNA / News
.