Outside the headquarters of Co., Ltd. trade and service Dr. Home – Video: NGOC HIEN
On the afternoon of April 12, reporter Youth Online go to the registered address of TS.Home Trading and Service Co., Ltd at No. 14, No. 11 riverside residential area, Tan Phong ward, District 7, Ho Chi Minh City.
Outside the white-coated house, there was only a small sign with the width of less than two gloves with the words "TS.HOME Trading & Service Co., Ltd." on the fence. On the first floor of the house there is a large signboard with real estate TLP specializes in accepting consignment, buying and selling real estate projects.
After a while of ringing the bell, an elderly woman approached us in the yard and said that this is where Mr. Ho Quang Thai Dung, director of TS.Home Trading and Service Co., Ltd., located his office. .
According to this woman, Mr. Dung rarely comes here, only when there is a new job. This woman suggested contacting Mr. Dung's personal phone number or leaving a message, she would pass the word to Mr. Dung.
"I heard that the winning company has a lot of people looking at the contract these days, so please contact Mr. Dung for anything," said this woman. However, when the reporter called Dung's personal phone number, the phone rang, but Mr. Dung did not answer.
The signboard of TS.Home Trading and Service Co., Ltd. hung in front of the fence – Photo: NGOC HIEN
As per your investigation Youth Online, Co., Ltd. trading and services TS.Home (TS.Home Ltd) by Mr. Ho Quang Thai Dung standing on the business registration certificate was first issued on 23-1-2018, with the title of director cum person legal representative. The initial registered charter capital is 9 billion VND, of which Mr. Dung holds 55.55% capital, Ms. Huynh Thi Phuong keeps the rest.
After two changes to the business registration content, the last change on July 6, 2020 recorded that this enterprise increased its charter capital from 9 billion VND to 27 billion VND, of which Mr. Dung contributed 18 billion VND more, raising her ownership to 85.18%, Ms. Phuong contributed 4 billion as the original, holding 14.81% of charter capital.
The business line of Dr. Home belongs to the main industry code 9620 that represents "laundry, cleaning of textile and fur products", "the activity of doing domestic work in households" and a wide range of occupations. other sub-sectors in the field of construction, wholesale of materials, brokerage of labor and employment …
Exchange with Youth OnlineThe leader of the District 7 District Taxation Office, Nha Be District, said Dr. Home Trade and Services Co., Ltd. is managed by the District 7 District Tax Department – Nha Be District. This company was established in 2018 and is still declaring and paying taxes.
This leader also said that since its establishment up to now, this company has generated revenue and still filed VAT, corporate income tax, license fees, but did not disclose the amount of tax that this enterprise. How much is the annual payment.
When asked if this enterprise belongs to the group of large local enterprises, the leader of the Regional Tax Department of District 7 – Nha Be district said no.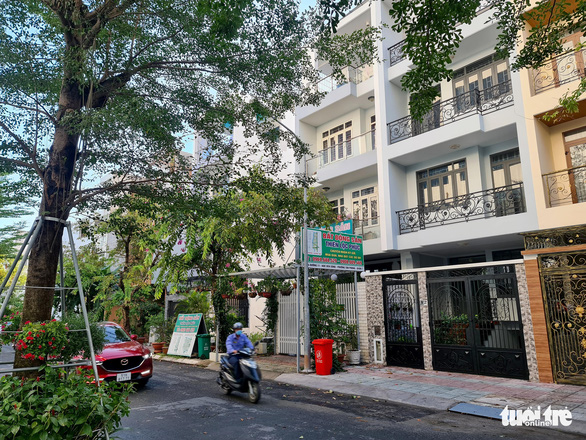 Along the road No. 11 is the people's house, but the house No. 14 has two real estate business signs and the sign of Dr. Home Trading and Service Co., Ltd. – Photo: NGOC HIEN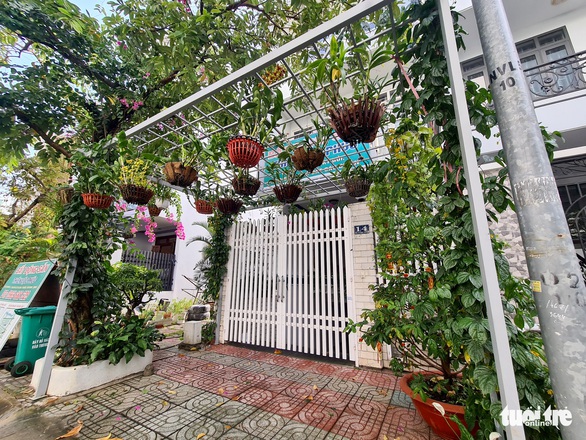 Outside the house 14, Street 11, where Dr. Home Trading and Service Co., Ltd. is located – Photo: NGOC HIEN
.