On February 20, gold shops in Hanoi said that the number of people buying gold for several days has increased compared to normal. Tomorrow forecast February 21 (January 10th lunar month, is the date God of wealth), the more crowded customers will be.
The gold shop on Tran Duy Hung street strengthened the implementation of measures to prevent epidemics and installed partitions a few days before the day of Than Tai.
To prepare for the "rush" day to welcome guests, gold and silver business establishments on streets such as Tran Nhan Tong, Hang Bac, Cau Giay, Tran Duy Hung … have intensified the implementation of measures to prevent epidemics. so that people can feel secure to make transactions before and during this year.
All gold shops have security guards on duty, reminding customers to wear masks, disinfect their hands, and keep their distance before buying and selling.
In particular, some gold shops have installed partitions and channels right in front of the doors.
At a gold and silver store located on Tran Duy Hung street, the owner of the goods took the initiative to install partitions from February 19, 2 days before the day of Vía Than Tai.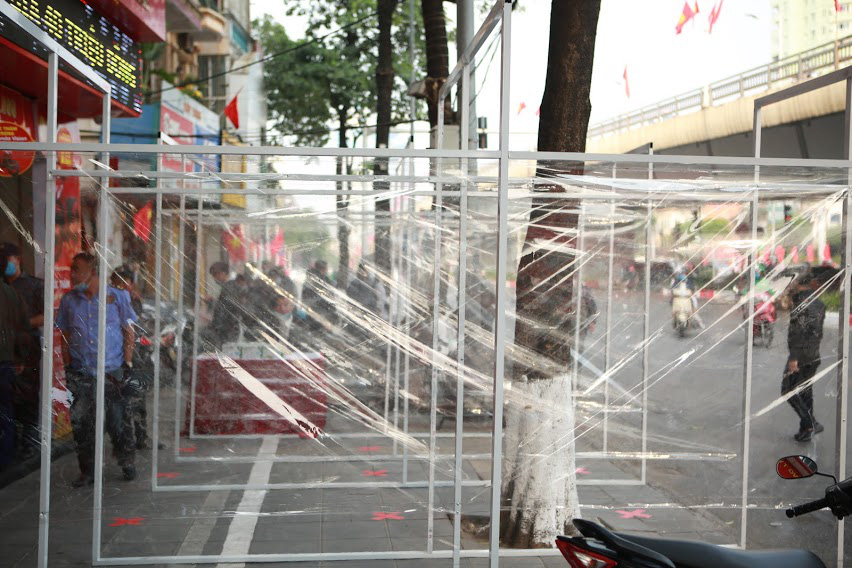 Transparent plastic baffle panels for disease prevention when high traffic is expected
According to records, in front of the shop, plastic partitions were erected to create many entrances. Each entrance is marked with the standing positions of customers when buying gold to ensure space.
Mr. Ngo Duc Hai, in charge of Marketing of the business, said: "Because every year on the day of Vía Than Tai, the number of visitors to the store is very high. This year, due to the complicated situation of the Covid-19 epidemic, the doors Our products will all be fitted with partitions, diversions and marking positions to ensure epidemic prevention. "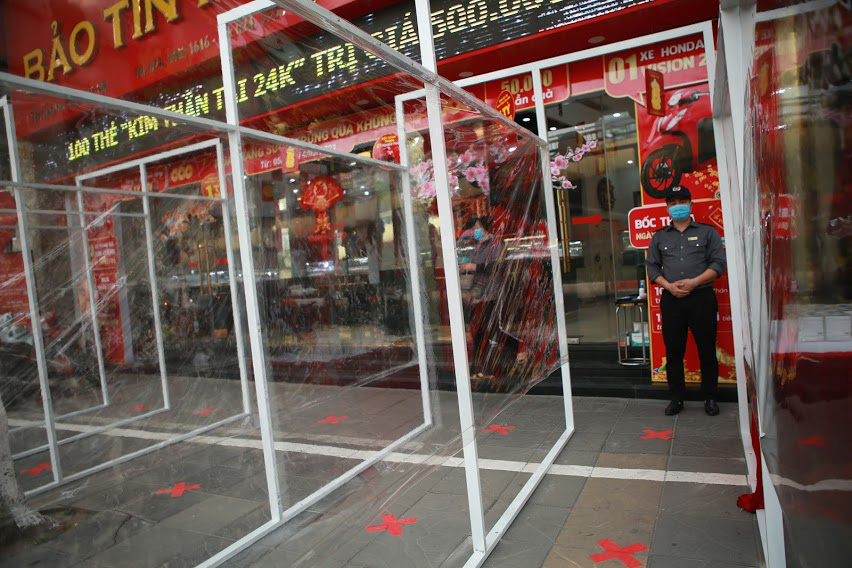 The entrance to the store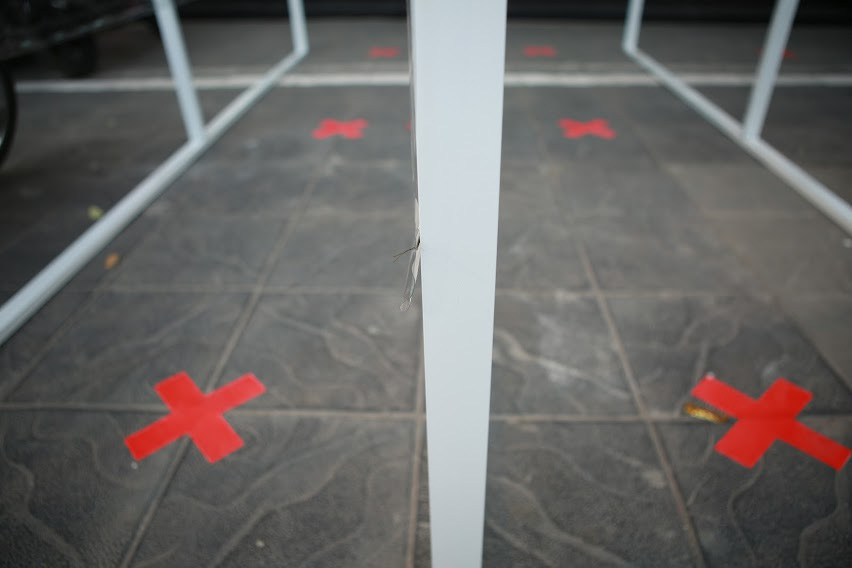 marked guests' positions to ensure spacing
The number of customers coming to gold shops is also quite large to choose and buy gold.
A customer said that from previous years, instead of the right day to buy gold, this year she went earlier to buy, avoid many people waiting so hard and the price of gold on the day of Vía Than Tai will be more expensive than usual.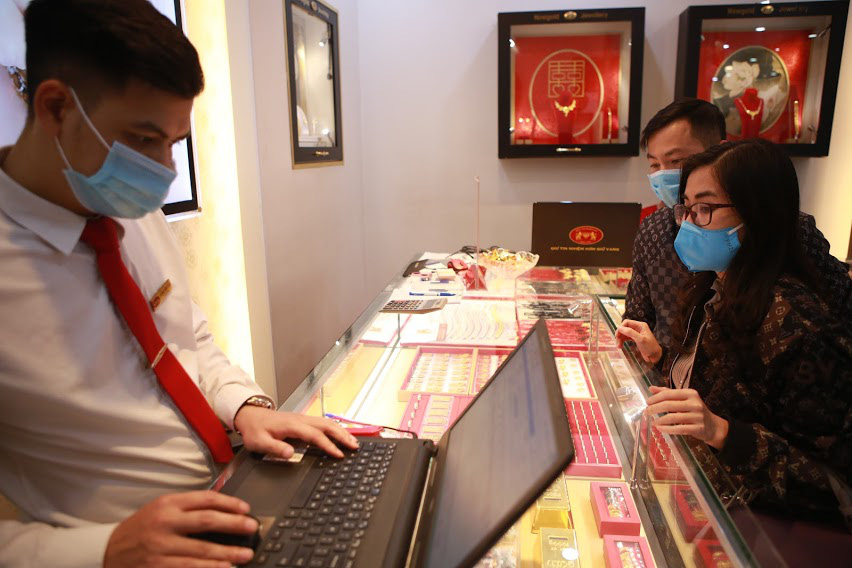 Many others have come to the store to choose a product like that without waiting for the day of Than Tai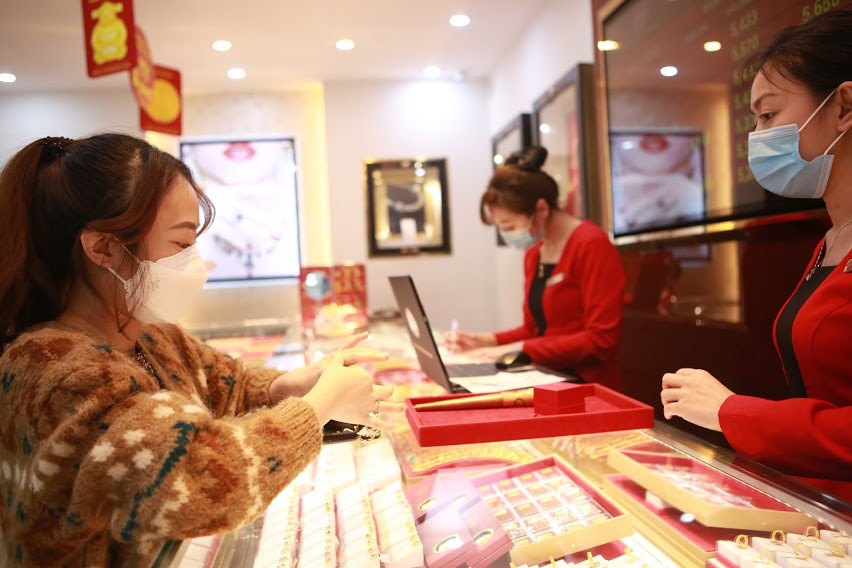 A female customer chooses to buy for herself a more than 1 ring, which only costs nearly 7 million VND.