Some researchers are focusing on a short-term approach to treating people with the disease: Monoclonal antibodies. Instead of waiting for a vaccine to let the body make antibodies on its own, scientists want to find versions of these molecules that directly neutralize SARS-CoV-2. But the preparation of these antibodies is very expensive, making it difficult to access in developing countries.
New data suggest that treatment with Lilly neutralizing antibodies bamlanivimab (LY-CoV555) and etesevimab (LY-CoV016) can reduce the risk of hospitalization and death from COVID-19 by 70%; reduce viral load and speed up symptom resolution.
Scientists are working on a mixed variant that minimizes the likelihood of death from Covid-19
Bamlanivimab
Bamlanivimab is designed to prevent viral attachment and penetration into human cells, thereby inactivating the virus, potentially treating COVID-19. It was determined from a blood sample taken from one of the first American patients recovering from COVID-19.
Bamlanivimab is approved for emergency use in the United States for the treatment of mild to moderate COVID-19 in adults and pediatric patients 12 years of age and older who have a positive COVID-19 test who is at high risk of progression. to severe COVID-19 and / or hospitalization. Bamlanivimab should be administered as soon as possible after a positive COVID-19 test and within 10 days of symptom onset.
Etesevimab
Etesevimab (LY-CoV016) binds specifically to the high pressure SARS-CoV-2 surface protein receptor binding zone and may prevent the virus from binding to the host cell surface.
Lilly successfully completed a phase 1 study of etesevimab in healthy US volunteers to evaluate safety and immunogenicity. Many studies on the effects of etesevimab in people recently diagnosed with COVID-19 are underway.
BLAZE research
BLAZE is a randomized, double-blind, placebo-controlled study designed to evaluate the efficacy and safety of bamlanivimab alone or in combination with bamlanivimab and etesevimab to treat symptomatic COVID-19 in disease. outpatient. To qualify, patients are required to have mild or moderate symptoms of COVID-19 as well as a positive SARS-CoV-2 test based on samples collected no more than 3 days prior to drug infusion.
In phase 2 of BLAZE-1, the cohort of COVID-19 patients diagnosed with mild to moderate diagnosis were randomized to one of the 3 doses of bamlanivimab (700mg, 2800mg and 7000mg), bamlanivimab 2800mg plus etesevimab 280mg or placebo. Results from the phase 2 cohort of BLAZE-1 showed that, at the time of the interim analysis, the average observed reduction was more than 99.97% of viral RNA removed.
During phase 3 of BLAZE-1, combination treatment groups who reported mild to moderate COVID-19 recently diagnosed patients with a high risk of progressing to severe COVID-19 or hospitalization, study It showed that a mixture of bamlanivimab 700mg plus etesevimab 1400 mg reduced the risk of hospitalization or death by 87% compared with placebo.
Bao Linh (th)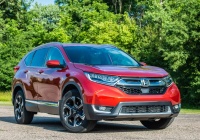 Faulty fuel pump, Honda opened a global recall
(VietQ.vn) – More than 700,000 Honda cars have been recalled globally due to fuel pump errors.
.