The reason why Chelsea is confident of having Haaland, Juventus brought Aguero to kick with Ronaldo, MU to keep the eye of midfielder Bayer Leverkuken is the latest football news today, March 7.
Juventus brought Aguero back to rock with Ronaldo
Can Aguero go to Turin to play with Ronaldo?
Sergio Aguero's contract with Man City will expire at the end of the season and there is currently no extension information with Man City.
Pep Guardiola also showed little interest in the Argentine striker, with Aguero's current season mostly absent due to injuries and physical strength.
Barca is said to love to sign with Aguero, as a way to retain Messi because of the friendship between these two players.
But if the move to the Nou Camp does not happen, Aguero can play with … Ronaldo in Turin.
According to Sport Mediaset, Juventus believes Aguero can strengthen their attack, so they are considering making an offer.
MU kept an eye on midfielder Edmond Tapsoba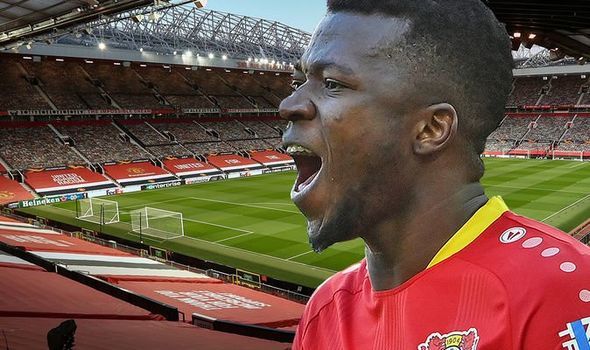 MU is closely watching Edmond Tapsoba
According to Express, Edmond Tapsoba emerged as a potential target of MU looking for a new midfielder. After being told by a reliable source in Germany, the Reds watched and considered defender of Bayer Leverkusen.
The 22-year-old player has made great progress at BayArena, attending MU can cost about 44 million pounds if you want to own Edmond Tapsoba.
The reason Chelsea can confidently sign Haaland
Chelsea are confident they can win Erling Haaland from Dortmund
The transfer story of Erling Haaland continues, with a series of big men waiting, such as Real Madrid, Liverpool, Chelsea, MU, …
According to Metro, Chelsea is confident to win the Norwegian striker who plays for Dortmund.
Three reasons for the Chelsea leadership to believe in winning are: having a lot of money, the attraction of life in London and securing an official place in the squad, when Tammy Abraham and Olivier Giroud could leave at the end of the season.
LH
.