A corner of Xuan Hai beach resort, Loc Ha district – Photo: LE MINH
In general, tourists to Xuan Hai beach this year only reach about 60% compared to previous years. The reason is that the weather in this holiday season is quite cool, few people go to the beach, besides worrying about the outbreak of COVID-19, many people choose to "stay home for good".
Mr. Le Van Hoang (living in Nghe An province) said that for April 30 and May 1-5 this year he plans to take his family to Danang to rest for 3 days, however, due to recent days, COVID- 19 complicated, so he changed his mind, brought his family to Ha Tinh to have fun.
"In the years before the holidays I used to take my family to Cua Lo beach to cool down. This year I plan to take my family away, but I have to postpone. My family will return to Xuan Hai beach for about 2 days," – he Hoang said.
According to PV's observation, the weather is quite mild this year, so not many visitors go to the beach. Most of the people sit on the bank to eat and enjoy the scenery. In particular, many visitors do not wear masks to prevent and prevent COVID-19 outbreaks.
A villager selling a restaurant in Xuan Hai tourist area said that the number of tourists this year is low, so the business is not very satisfactory, the turnover of this holiday is only about 50% of the previous year.
"In the previous years, many tourists from outside the province poured in, so the goods were selling very well. This year, mainly customers in the province, people went to the beach after bathing, so it was difficult to sell" – this person added.
Mr. Van Thanh Do – Chairman of the People's Committee of Loc Ha town, Loc Ha district – said that this year, Loc Ha district does not hold the opening of the sea tourism season, plus the impact of COVID-19 epidemic, so the number of tourists flocked to Xuan Hai beach. This holiday is about 60% compared to previous years.
Mr. Do informed that although the propaganda on prevention and control of COVID-19 epidemic in Xuan Hai beach tourist area takes place regularly, many tourists come here still do not wear masks.
"We organize mobile vehicles along the beach to propagate, suggest coastal restaurants to remind tourists to wear masks to prevent COVID-19 epidemic, but a part is still subjective. We will drastically propagate the wearing of masks more so that when tourists come back to Xuan Hai beach to relax, they will feel safer "- Mr. Do said.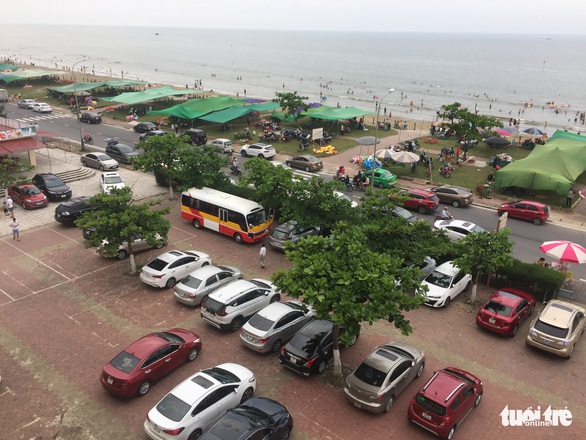 The number of visitors pouring into Xuan Hai beach was estimated at only 60% of the previous years – Photo: LE MINH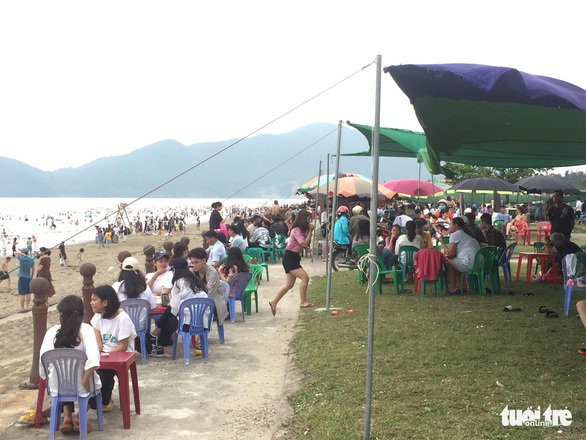 Many people come to Xuan Hai beach to have fun but do not wear masks – Photo: LE MINH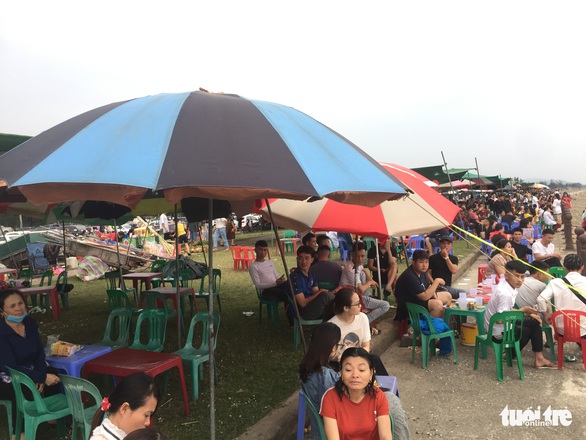 The subjectivity of tourists makes the locality struggle in propaganda and mobilization
.