Coach and coach Park Hang Seo are expected to gather for 3 weeks to get the best preparation for the 2022 World Cup qualifying in Asia.
VFF and Coach Park Hang Seo have basically agreed on a plan for Vietnam, in order to prepare to participate in the World Cup qualifying round of 2022 in Asia.
Accordingly, because the Viettel club did not have to participate in the 2021 AFC Champions League group stage in April (delayed to the end of June), VPF decided to organize three more V-League rounds to end the first phase, replacing because of a pause after round 10 on April 18 as originally planned.
After round 13, Vietnam recruits troops in Hanoi, scheduled for 10/5. Coach Park Hang Seo has almost full force, except for Dang Van Lam who plays in Japan, in addition to the injury of Hung Dung, Van Hau.
Vietnam has the best preparation
Vietnam team has 3 weeks of training in Hanoi, before leaving for the UAE on May 31 to continue training here. The fact that the teachers and coaches of Park Hang Seo go to the UAE early to let the players adapt to the hot weather, ready for the remaining 3 matches of Group G.
Previously, Coach Park Hang Seo proposed to VFF to choose a training site with weather like UAE. Initially, it was announced that Vietnam chose Quy Nhon as a training place, but in fact VFF and Coach Park Hang Seo had their own choices.
"If you choose another country to train, it will be very complicated due to the regulations on prevention and fighting against Covid-19. Besides, going to the UAE soon will help the team adapt to the weather conditions", VFF Secretary General Le Hoai Anh said.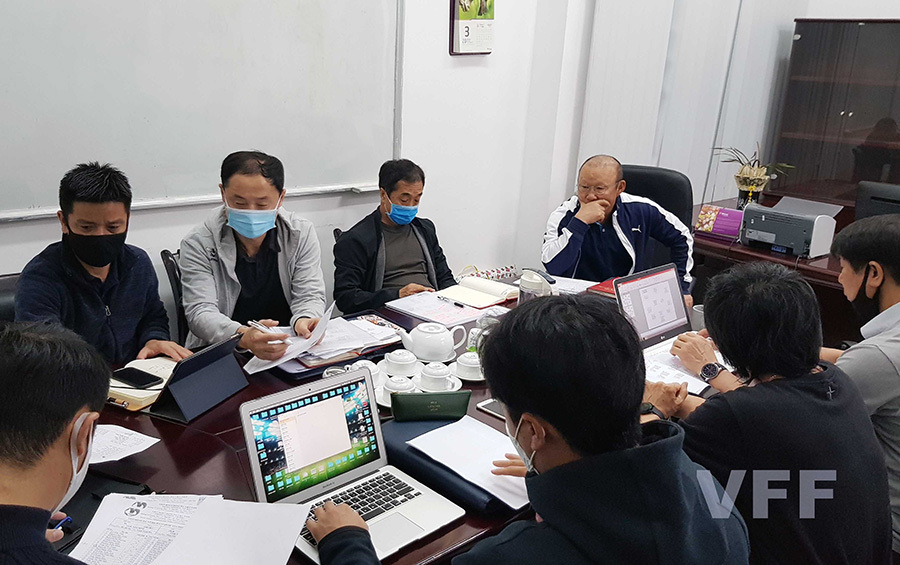 Coach Park Hang Seo and VFF soon plan for Vietnam
It is known that before leaving for the UAE, Vietnamese team members will be vaccinated against Covid-19 with other teams on duty in the Olympic qualifying round of 2021.
According to the schedule, the Vietnam team met Indonesia (June 7), met Malaysia (June 11) and met the host UAE on June 15. After 5 rounds, the teachers and coaches of Park Hang Seo are at the top of Group G with 11 points.
Video of the Vietnam team for the AFF Cup 2018 championship:
Dai Nam

The Vietnamese opponent buryed India with a tennis board
The UAE has a favorable run for the rest of Group G's World Cup 2022 qualifiers when they crushed India with a score of 6-0, in a friendly match on March 29.
.