AFC insists that it tries its best to hold 2 matches 7 and 8 of the 2022 World Cup qualifying in Asia, including the Vietnam vs Malaysia team.
Due to the impact of the Covid-19 epidemic, the Malaysian Government introduced strict regulations on entry and exit to fight epidemics. This also leads to the risk of the Malaysia vs Vietnam match being postponed. According to the original plan, the match in the framework of Group G for the second qualifying round of the 2022 World Cup in Asia took place on March 30, 2021.
However, in the latest announcement, AFC affirmed its efforts to organize the 7th and 8th matches of the 2022 World Cup in Asia in March 2021.
The Vietnam match against Malaysia is not postponed
AFC also requires League with teams participating in the tournament need to start the necessary preparations based on the match schedule attached to AFC, and actively contact the relevant Confederation to agree on travel, flight schedules and visa / entry visas, including medical quarantine measures, restrictions related to match staging.
In the event of uncontrolled Covid-19 translation, AFC may organize the matches in March in a concentrated match format.
Thus, matches 7 and 8 are set by AFC on March 25 and March 30, 2021, respectively. Coach and coach Park Hang Seo came to be guests at Bukit Jalil Stadium, Kuala Lumpur, Malaysia in the framework of the 8th round on March 30, 2021. This is a key match with teachers and coaches Park Hang Seo.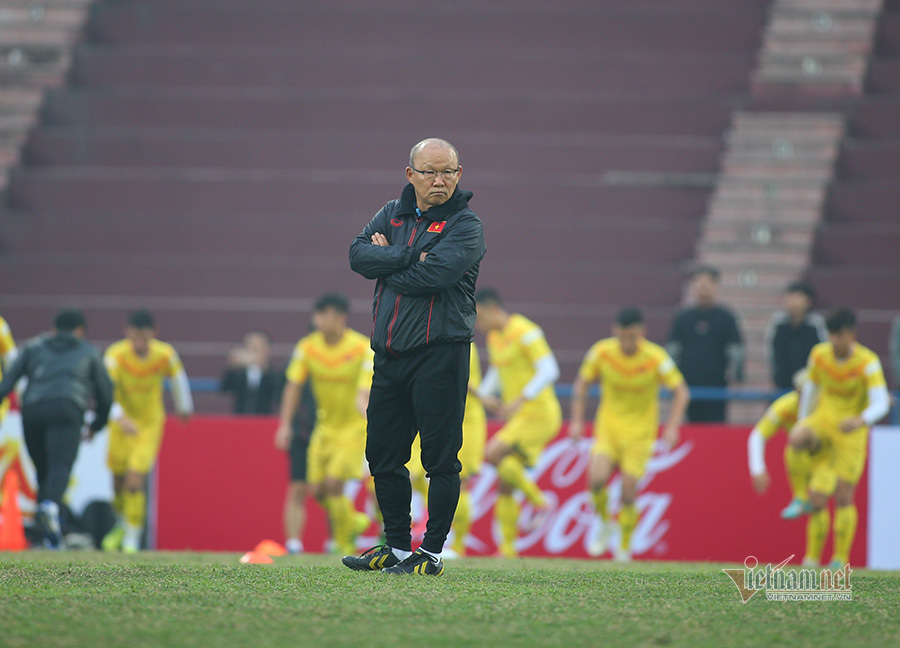 Mr. Park "plotted" to wait for Malaysia
Currently, after 5 matches, the Vietnamese team won an unbeaten record with 11 points. Right behind are Malaysia (9 points), Thailand (8 points), UAE (6 points) and Indonesia (0 points).
With the Malaysia-Vietnam confrontation taking place in March, Coach Park Hang Seo and Vietnam team still prepared as planned. At this time, Mr. Park is on leave at home.
In response to the Korean press, the 63-year-old strategist said: "Our goal this year is to focus on the last three matches in the 2022 World Cup qualifiers. Vietnam needs to win two-thirds of the games to have a chance to continue. to the final World Cup qualifiers so I want to do it. Although this is a difficult challenge, but I am confident to complete.
It is expected that Coach Park Hang Seo will return to Vietnam before the Lunar New Year, then the Korean teacher has about 2 months to recruit troops to prepare for the decisive battle with Malaysia.
Video of Vietnam 1-0 Malaysia:
SN
.