Real Madrid players feel Zidane will leave at the end of the season and a replacement has also been revealed.
Zinedine Zidane will make a decision about his future when the season ends, with La Liga four more matches left.
Zidane is likely to leave at the end of the season. The future captain Sergio Ramos is also not sure when he is about to end his contract
However, a source from Goal said some Real Madrid players felt Zidane was ready to leave the Bernabeu.
Concerns about Zidane breaking up with Real Madrid for the second time appear when the French football legend enters the last 12 months of the contract.
Vulture leader still hopes to renew the contract but will respect any decisions Zidane makes about his future.
Coping with out-of-control problems, a lack of support from some of the big stars in the team, and depression are seen as reasons why Zidane is no longer interested in working at Real Madrid.
Speaking before the match with Sevilla tonight, at 2 o'clock on May 10, Zidane said priority was given to focusing on the remaining four decisive matches of La Liga, and then clarifying the future.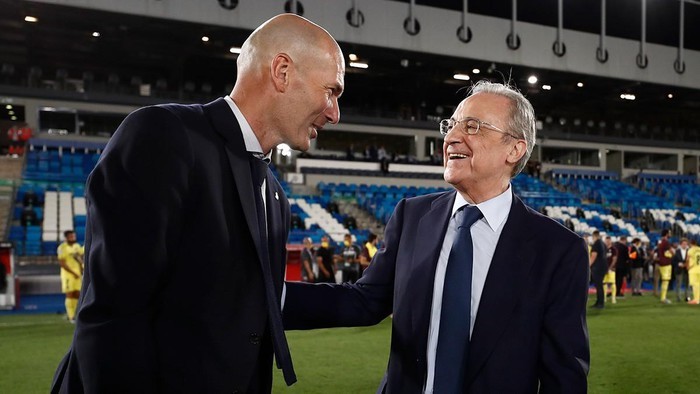 Zidane was a great success in his first reign but faced many difficulties when he returned to Real Madrid for the second time
"I will make it (decide the future) easy for Real Madrid, because the club always gives me everything. However, not now, but when the season is over.
The sources said that Real Madrid had selected three candidates to replace Zidane, if he left, including former Juventus coach, Allegri, legendary club Raul currently working in the youth team and Joachim Low, who will leave Germany after the final. EURO.
Real Madrid is currently racing La Liga with Atletico and Barca. With the two teams pinning each other's feet last night, Zidane's team has a chance to climb to the same level as their opponents in the same city (77 points) if they win against Sevilla.
.