Cong Phuong was "eyeed" by Dang Van Lam's new team, whether it was real or joking from the Thai media, staying at home with elected Duc, teacher Sac and HAGL were still the best!
1. A few days after Dang Van Lam finished the contract with Cerezo Osaka Club, the second largest English daily newspaper in Thailand, Manager Daily 360 Degree (MGR Online), suddenly reported that Cong Phuong was also received by the Japanese team. Eye copy.
According to this source, the fact that Cong Phuong is being watched by the team playing in the J-League is relatively realistic when the Vietnamese striker support unit helped Teerathorn Bunmathan move to Yokohama F. Marinos not long ago.
The above information is quite surprising for those who love CP10. Because after the previous unsuccessful trips, the ability of the Nghe striker to be noticed is quite low, not to mention that Cong Phuong is happy to return to HAGL earlier in the season.
Cong Phuong is happy when he returns to HAGL
2. It seems that it is just a 'joke' by the Thai media during the COVID-19 football news period quite … not to mention that the media of the Golden Temple was still bitter when Van Lam said farewell to Thai-League.
The more unbelievable, because as I said the failure after many trips to Japan, Korea and Belgium … it seems that Cong Phuong is not too salty but facing the adventurous challenges of his career.
Now, the CP10's goal seems to just want to play near family, as well as with HAGL conquering the V-League or the individual titles that are missing or missing during the time abroad.
3. If the story of Dang Van Lam's new team that notices Cong Phuong is true, of course, I'm happy and proud of the striker of Nghe. But to "go out" again, it seems that the Vietnamese striker needs to shake his head immediately instead of considering.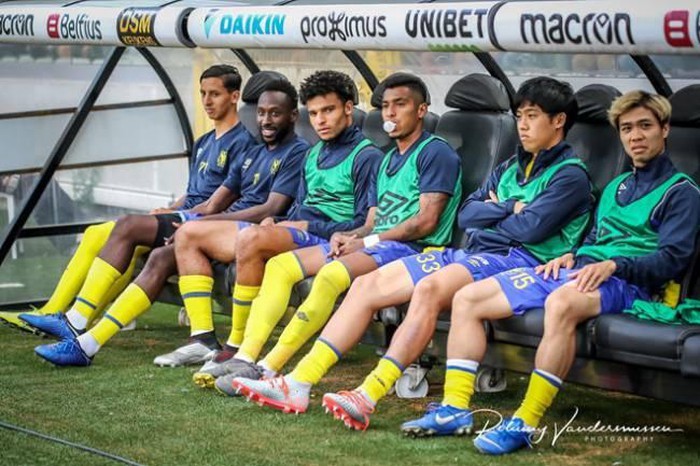 so that the export at this time is unbelievable, not necessary as well as extremely risky for the career of CP10
With experience in the days in Japan, Korea or Belgium, it seems that Cong Phuong knows where he is and how difficult J-League is compared to his own ability.
Saying that does not mean Cong Phuong is bad, but to assert himself and play regularly, it seems that the Vietnamese striker needs more time to improve, instead of risking again.
At this time, with the guidance of the famous Thai striker and also considered as an excellent coach like Kiatisuk, Cong Phuong is happy as well as getting better so that staying in the V-League is reasonable. above all.
Cong Phuong is not young, but not too old for waiting for another couple of years to perfect himself before finding a new challenge, then there is no reason to risk again.
Stay at home with my wife, love Vien Minh, vote for Duc and Kiatisuk, Cong Phuong!
Xuan Mo
.