In a recent safety trial, the FDA warned of an increased risk of serious heart problems and cancer with xeljianz, xeljianz XR for arthritis and ulcerative colitis.
Tofacitinib (Xeljanz, Xeljanz XR) was first approved in 2012 to treat adult patients with RA who have not responded well to methotrexate or other medications without successfully treating symptoms. Tofacitinib is sometimes given in combination with methotrexate or other arthritis medicines. It helps to reduce pain, tenderness and swelling in the joints.
In 2017, the FDA approved the drug for the treatment of patients with psoriatic arthritis who have not responded well to methotrexate or other DMARDs. In 2018, the FDA approved tofacitinib for the treatment of ulcerative colitis. It works by reducing the activity of the immune system (an overactive immune system contributes to RA, PsA, and ulcerative colitis).
Dangers of using high-dose tofacitinib for arthritis. Illustration
However, the agency had not previously approved a dose of 10 mg twice daily for rheumatoid arthritis patients, which has only been approved as part of a regimen for patients with ulcerative colitis. While the safety test of this drug was ongoing, the FDA asked the drug's manufacturer to move the dose from a high dose of 10mg twice daily to a lower and approved level of 5mg twice daily. FDA is also working with the manufacturer to review other existing safety information for tofacitinib and will publicly update any new information based on this ongoing review.
The FDA is now ordering further safety trials and investigating other potential risks including blood clots in the lungs and death… and will work with the drug's manufacturer to get more information. in the shortest time; to make conclusions and recommendations to the public.
Reportedly, when the FDA first approved tofacitinib, it asked the manufacturer to conduct a safety clinical trial in patients with RA who were taking methotrexate to assess the risk of serious events related to methotrexate. heart disease, cancer and infections. The trial studied two doses of tofacitinib (5 mg twice daily, which is the approved dose for RA, and a higher dose 10 mg twice daily) compared with a TNF inhibitor for RA.
Accordingly, the patients in the trial were 50 years of age or older and had at least one cardiovascular risk factor. This is followed by an increased risk of blood clot formation and death with doses higher than 10 mg twice daily and approved Prescribing Boxed Warnings for tofacitinib. The clinical trial is now complete and preliminary results suggest a higher incidence of serious heart-related events and cancer in RA patients treated with both doses of tofacitinib than in patients treated with both doses of tofacitinib. treatment with a TNF inhibitor.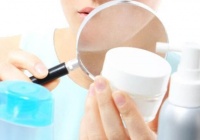 Hydrogen Peroxide in skin care cosmetics is not as safe as many people think
(VietQ.vn) – Hydrogen peroxide is a very common liquid oxidant. It works to kill bacteria that live on the skin of the face, however, it can damage skin cells.
Patients should not stop or change their dose of tofacitinib without talking to your healthcare professional, as doing so could make your condition worse. Patients taking tofacitinib should seek immediate medical attention if they experience symptoms of a blood clot in their lungs or other unusual symptoms, such as: sudden shortness of breath, chest or back pain, coughing up blood, excessive sweating. smelly, dark or bluish skin…
For physicians, healthcare professionals should weigh the benefits and risks of tofacitinib when deciding whether to prescribe or keep patients on the drug. Continue to follow the recommendations in the tofacitinib prescribing information.
Ngoc Nga (Th)
.