Along with the development of e-commerce website giacmosuaviet.com.vn, Dream Vietnamese Sua Store channel is not only a familiar choice of millions of Vietnamese consumers when looking to buy dairy products and nutritious drinks. but also bring the best quality and most convenient shopping experiences.
Increasing connections to better serve consumers
With the expectation that all Vietnamese consumers from the North to the South, from urban to rural, mountainous or island areas can access nutritious and quality products, Vinamilk has developed a distribution system. spread across 63 provinces and cities nationwide. In particular, the chain of stores named Dream Vietnamese Sua, which has been heavily invested since 2016, has continuously developed over the years in terms of both coverage and service quality.
In 2020, despite having certain influences from the Covid-19 translation, the number of Vietnamese Dream Sua stores continues to increase and officially exceeds the milestone of 500 stores by the beginning of 2021. Now, anywhere , consumers can also easily choose to buy Vinamilk's nutritional products for all family members at Vietnam Dairy Dream.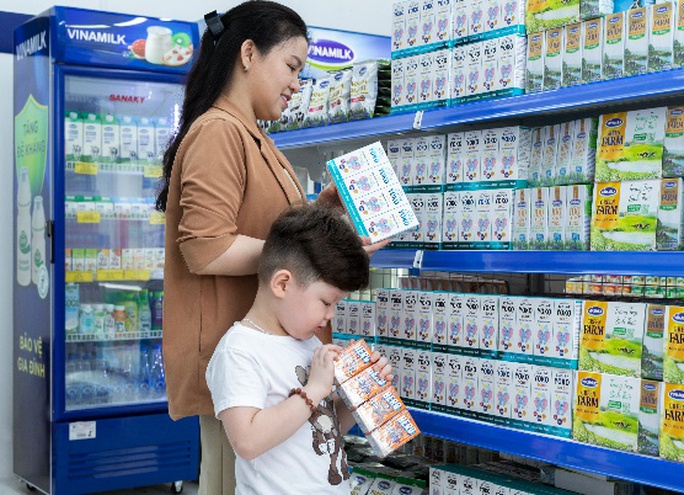 At Vinamilk's Vietnamese Milk Dream Vinamilk stores, consumers can easily find many dairy products and nutritious drinks for the whole family.
Increased experience, more convenient when shopping with multiple channels
In addition to increasing the number of stores, Vinamilk Dream Vietnamese Milk system also increasingly improves quality to bring better shopping experiences to customers.
Since 2016, when Vinamilk pioneered the use of e-commerce website www.giacmosuaviet.com.vn to meet the online shopping needs of consumers. Right from that time, Vinamilk also applied an omni-channel model, to integrate the benefits for consumers on both online and in-store shopping channels, helping to experience the purchase. purchase through and maximize the benefits.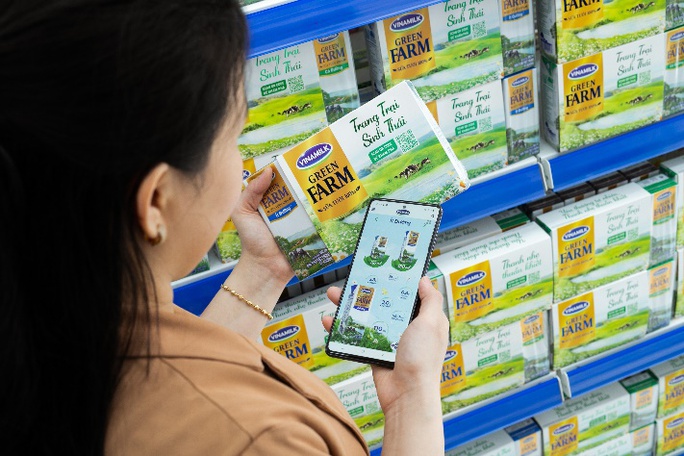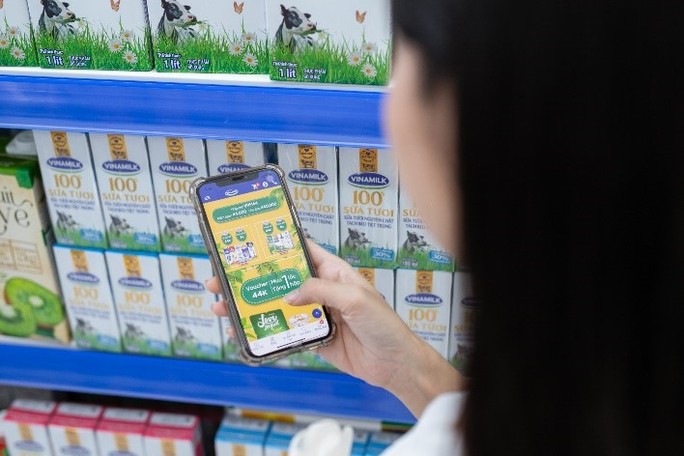 Consumers will be integrating benefits on both online and in-store shopping channels
When customers shop on online channels, the system will process them to coordinate from the nearest store, products are quickly transported to customers, ensuring quality and deliciousness even with cold products. like ice cream, yogurt. On the contrary, when receiving information about new products or offers via online channels, customers can immediately go to the nearest store to experience, receive promotions and learn more about new products.
One destination, many conveniences
At Vinamilk's Vietnamese Dairy Dream system, consumers can easily search for all the necessary nutritional items for the whole family with a list of more than 200 products. From infant formula, adult formula, fresh milk, yogurt, juice, nut milk, cream. Products are always new, well preserved in the conditions specified by Vinamilk, especially yogurt and ice cream. Especially, Vinamilk's newly launched products all appear "lightning speed" on the shelf of Vietnamese Dream of Milk for customers to choose from.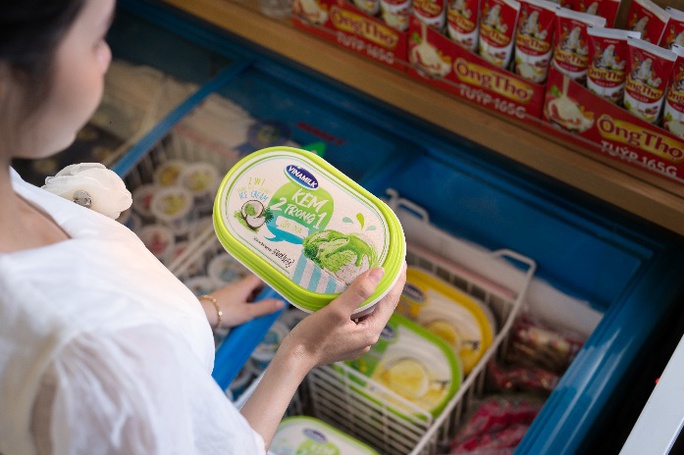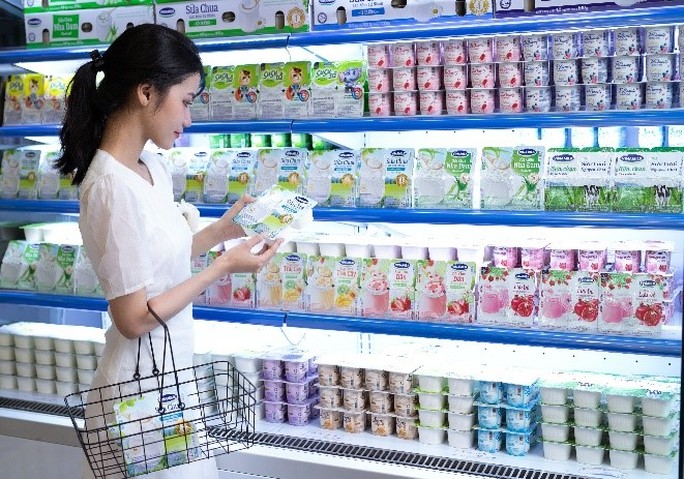 All new products of Vinamilk quickly appeared on the shelves of Dream Vietnamese Milk Store
In addition, the store system also regularly applies many incentive programs, adding value to consumers. As in this April, celebrating the milestone of Vinamilk surpassing 500 Vietnamese Dream Stores, when shopping at the stores, consumers will receive a discount of 50,000 VND for orders from 500,000 VND and many attractive incentives. guide dedicated to the Vietnamese Dream Channel. In addition, the annual loyalty program will bring special gifts to customers on birthdays, holidays, New Year with extremely impressive discounts.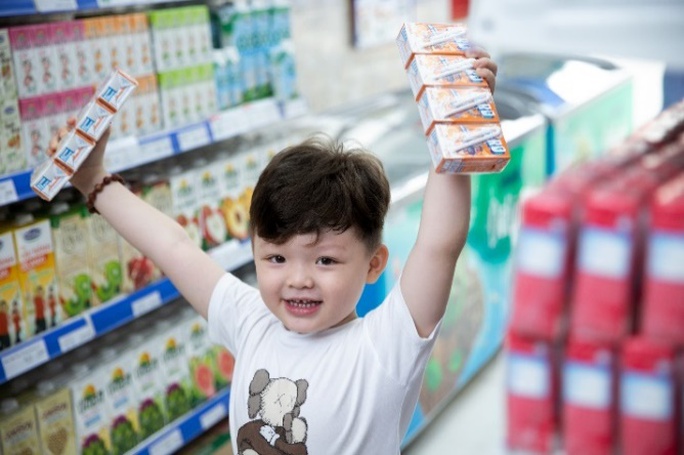 Many special promotions are taking place this April to congratulate Vinamilk on surpassing 500 stores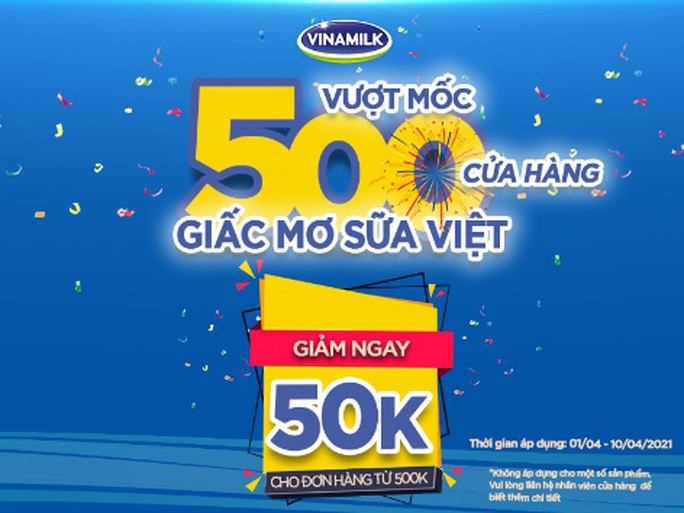 This April, there is a boom in promotion to celebrate Vinamilk's Dream Vietnamese system over 500 stores, in addition to a special discount of 50,000 VND for orders from 500,000 VND to celebrate the event exceeding 500 stores across the country, consumers They also get special discounts when purchasing high quality Fruit Love fruit juices, Hero children's fruit milk, or receive gifts of premium motorbike pillows and baby backpacks when purchasing Yoko baby formula.