The issue of secretly stealing user information of technology giants like Facebook and Google has been very painful and strongly condemned. A lot of lawsuits related to this matter took place and this time, gThe search engine giant failed in a major lawsuit and could be forced to pay millions of dollars.
Incognito mode is a special setting on Chrome that allows users to enable it for enhanced privacy. During the "private browsing mode", users can surf the internet without storing their data. Web pages visited in Incognito Mode, for example, will not be stored in the browser history. And sites that are logged in by users will not retain the session when exiting Incognito Mode.
A class-action lawsuit in the United States warns that Google has secretly collected information about what users watched online even while Incognito Mode was active.
The plaintiffs' lawyers argued that Google was "a repository of information so extensive, detailed and extensive that George Orwell could never have dreamed of it".
Google is accused of secretly stealing user information even in anonymity mode, and may have to pay at least $ 5,000 per victim. (Illustration)
Last year, the lawsuit against Google's parent company Alphabet was filed in federal court in San Jose, California. It could be worth up to $ 5 billion. Alphabet issued a request to remove the case but a judge declined the request, confirming that the lawsuit could proceed.
"The court concluded that Google did not inform users that Google was involved in the alleged data collection while the user was in private browsing mode," said judge Lucy Koh in a ruling. me.
According to profile, Google collects data through Google Analytics, Google Ad Manager, website plugins, and smartphone apps. That includes the websites they visit and where they browse.
Google is accused of doing this regardless of whether a user clicks on a Google-supported ad. This tactic helps Google learn about users' friends, preferences, favorite foods, shopping habits and even the "most intimate and potentially embarrassing things" they search online. , the complaint said.
"Google cannot continue to participate in the collection of confidential and unauthorized data from most Americans using computers or phones," the lawsuit said.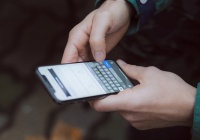 Google and Apple have begun banning apps from collecting user location data
(VietQ.vn) – Developers have 2 weeks to remove the feature that collects user location data in their app.
"We strongly oppose these claims and we will strongly defend ourselves against them," said a Google spokesperson. Incognito mode in Chrome gives people the option to browse the Internet without saving activity to browsers or devices. As we have clearly stated each time you open a new incognito tab, web pages may collect information about your session browsing. "
Many internet users view private browsing as a safe haven from surveillance eyes. However, computer security researchers have long been concerned that Google and competitors could boost user profiles by tracking people's identities across different browsing modes, combined data from private and regular web surfing.
The complaint says the situation affects millions of Google users since June 1, 2016 who have browsed the internet in private mode and expects at least $ 5,000 in damage per user due to a violation of the law. federal wiretapping and California privacy.
Boies Schiller & Flexner represented plaintiffs Chasom Brown, Maria Nguyen and William Byatt. Lawsuit has number 20-03664, at US District Court, Northern District of California.

Huong Giang (Source: The Sun)
.