Although Covid-19 vaccine has been successfully produced and vaccinated in many parts of the world, medical personnel have yet to stop on their way to completely defeat the epidemic. Experts at Oxford University have begun testing colchicine to discover if gout medications can help infected adults proactively fight off illness at home and speed recovery times.
Colchine anti-inflammatory drugs have been used in gout patients for decades. It has the effect of treating and preventing systemic inflammation, a feature of gout and other severe medical conditions of Covid-19. Canadian experts have found that this drug holds great promise in reducing the hospitalization rate of Covid-19 patients. In addition, Brazilian scientists also claim that it can prevent seriously ill patients from needing oxygen.
Scientists will test whether the gout colchicine medication helps prevent adults with Covid-19 symptoms from fighting the disease.
However, there is currently no specific evidence of colchicine's effectiveness in reducing overall recovery time and its ability to combat most symptoms.
Colchicine will be added to the Oxford-run PRINCIPLE drug trial, which seeks 4400 volunteers to test different drugs in recently infected Covid-19 patients.
Colchicine, derived from the poisonous fall saffron in England and Europe, has been used as a traditional remedy for swelling in the joints since 1500 BC.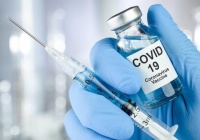 Covid-19 vaccine can help fight chronic symptoms after they have resolved
(VietQ.vn) – Many Covid-19 patients who have had persistent cough, fever, headache after they have recovered, noticed that their health has improved thanks to the vaccination against disease.
The brand-name drug Colcrys, which prevents white blood cells from overreacting leading to infection, can cause visceral failure and death. Studies have shown colchicine to be safe but still has some side effects including diarrhea, stomach pain, constipation, nausea, and vomiting.
The PRINCIPLE trial volunteers were randomly assigned to take medications such as budesonide, inhaled corticosteroids, or were routinely treated in the hospital. The trial has found that the antibiotics azithromycin and doxycycline are not an effective treatment in the early stages of Covid-19.
Participants given colchicine will receive a two-week course of 0.5mg tablets once daily. Doctors would monitor their condition for a month, comparing their symptoms and condition with volunteers who took other medications or did not receive treatment.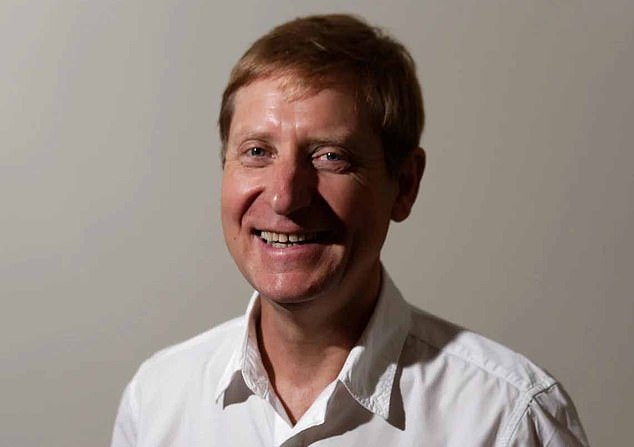 Professor Chris Butler (photo) said it is very important to find available Covid-19 treatments in addition to conducting a national vaccination.
Researching Covid's treatments is very important, said Professor Chris Butler, co-leader of the trial group. He added: "We are asking qualified volunteers over the age of 18 from across the country to participate in the PRINCIPLE trial when they first experience Covid-19 symptoms and help find methods. potential treatment.
With Covid still alive, circulating in the community and little known about the effects of new virus variants on young people, we seized this opportunity to produce high-quality evidence for Determine which treatments are effective. Even with vaccines and other preventive measures successfully developed, available treatments with a strong evidence base played a key role in ending this pandemic, but very few are available. the choice to fight Covid-19 before it became a serious disease ".
Participants taking colchicine must be between the ages of 18-64, experiencing shortness of breath during the first two weeks of illness. Others are people with potentially high-risk background disease or people over 65 years of age.
Minister of Health at the facility Lord Bethell said: "The UK continues to be a leading force in finding and implementing safe, effective treatments for Covid-19, with treatments. dexamethasone and tocilizumab have been identified by our study.
The Government-sponsored PRINCIPLE trial offers an exciting opportunity to find treatments outside the hospital to prevent symptoms from getting worse at an early stage of the disease ".
Huong Giang ( Translate)
.