Cong Phuong and Quang Hai coordinate well when recruiting Vietnam "draft", ready to tear the net U22 Vietnam in a friendly match in Cam Pha.
The friendly match against Vietnam – U22 Vietnam suddenly increased heat when the U22 Vietnamese juniors announced they wanted to beat their seniors.
Vietnam midfielder Dung Quang Nho is confident: "Coping with our seniors in Vietnam is an honor with young players like us. We take advantage of this opportunity to learn and gain experience.
Thanks to Mr. Park's encouragement, we are very confident. We want to dedicate ourselves to a good game against Vietnam. U22 Vietnam aims to win Vietnam at least 1 in the next 2 matches ".
U22 Vietnam players send words "challenge" to Vietnam team
Statements of the juniors more or less make the Vietnamese players "hot-tempered". Therefore, the training sessions of Quang Hai, Cong Phuong, Xuan Truong … became more serious and focused.
Especially with the goalscoring trees like Cong Phuong, Tien Linh, and Quang Hai, all are very eager to go to the field to hit the net U22 in Vietnam.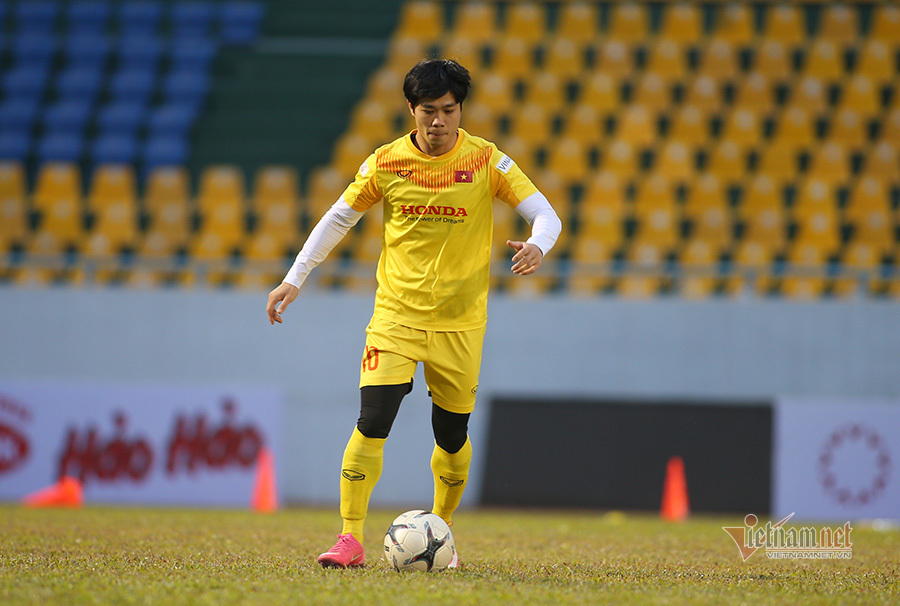 Cong Phuong was ready to respond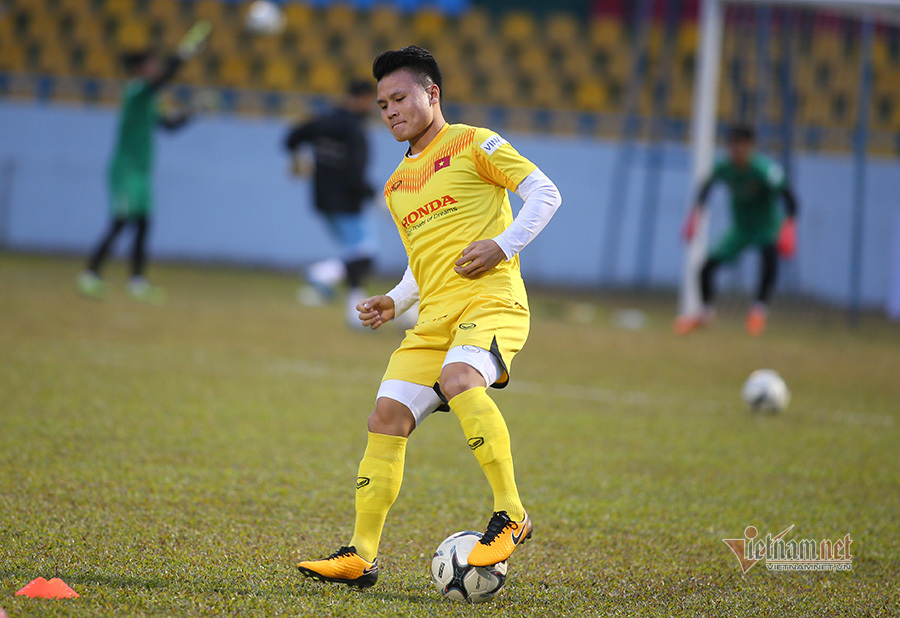 Quang Hai has completely recovered
The determination of the Vietnamese strikers was clearly shown in the training session in Cam Pha. In this training session, Quang Hai and Cong Phuong have very good coordination phases, and it is likely that the duo will pick up the Vietnamese team's attack in the afternoon match.
Some pictures of Vietnam recruiting in Cam Pha: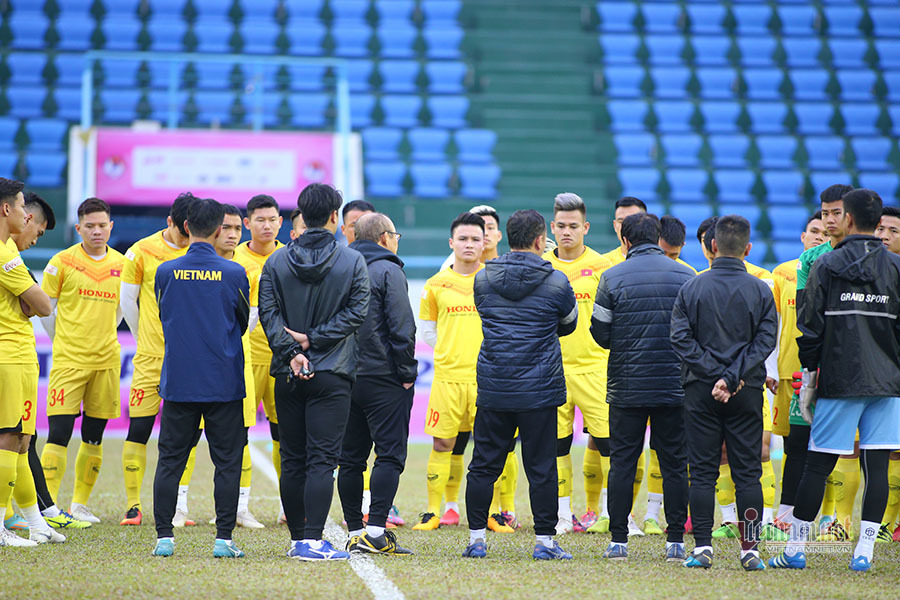 Coach Park Hang Seo talks with students before the training session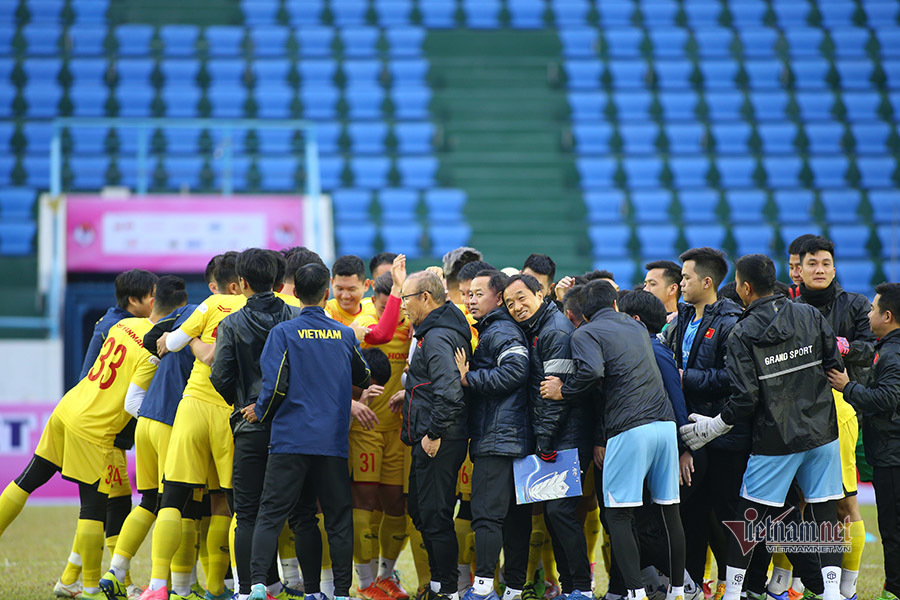 The whole team showed their determination not to let the juniors outdo them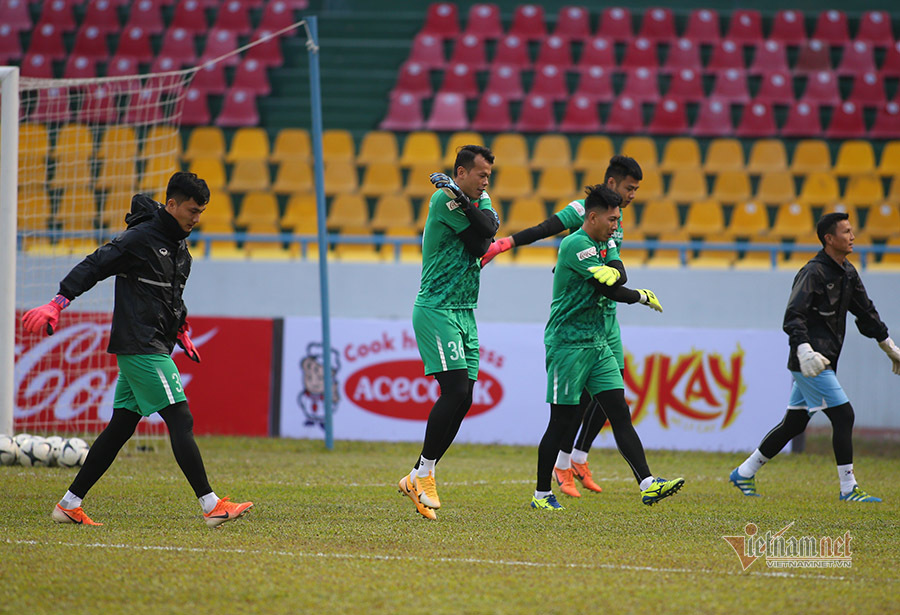 Tan Truong has a chance to start a career in Vietnam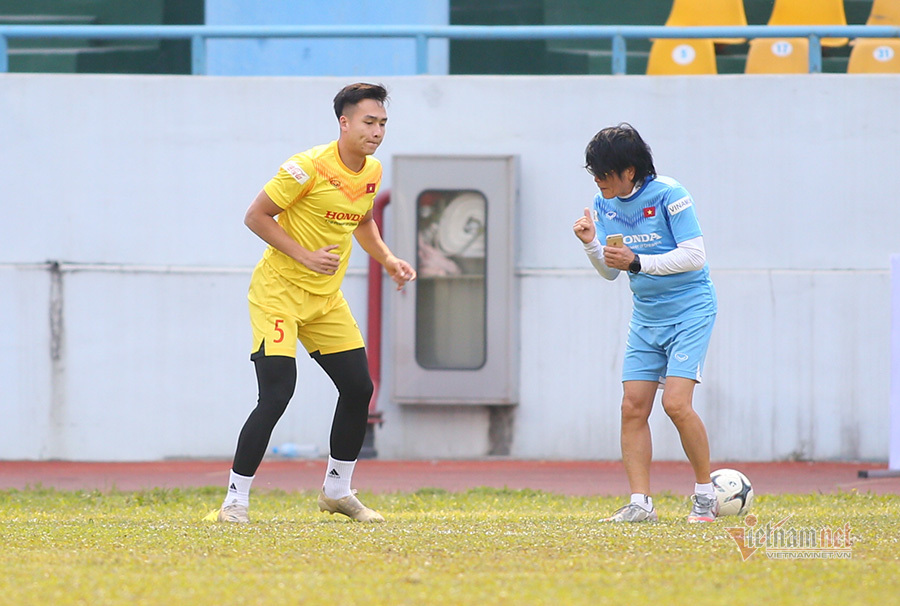 Meanwhile, the Viet Anh midfielder had to practice separately, it was difficult to have a chance to play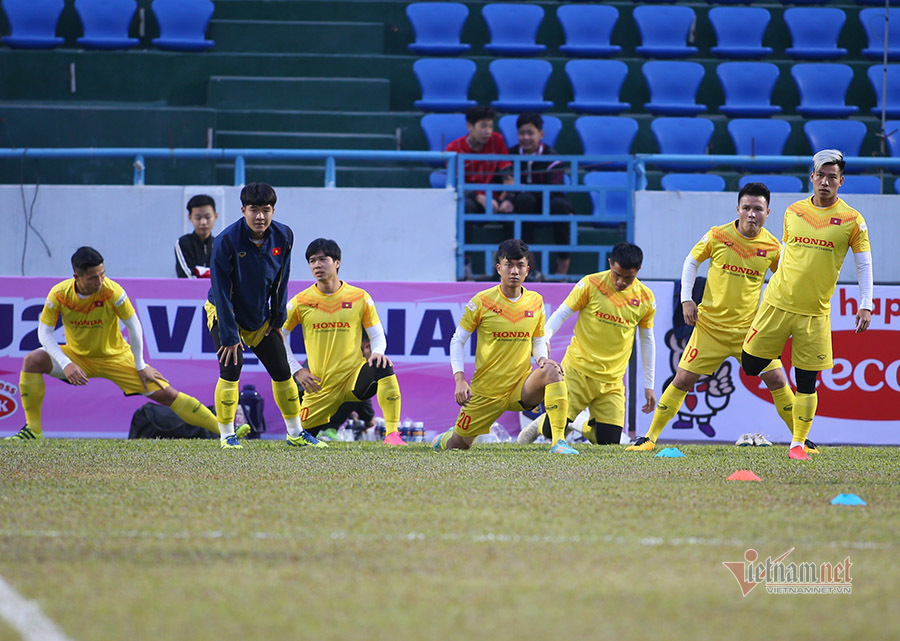 Talented players of Vietnamese football: Cong Phuong, Quang Hai, Van Thanh, Duc Chinh …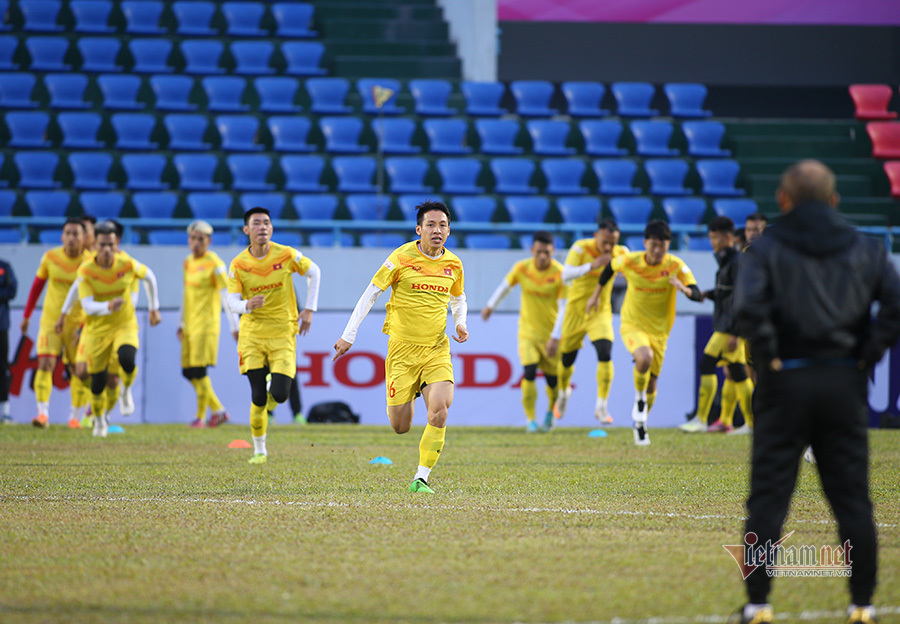 Hung Dung and his teammates have the best preparation for 2 matches against U22 Vietnam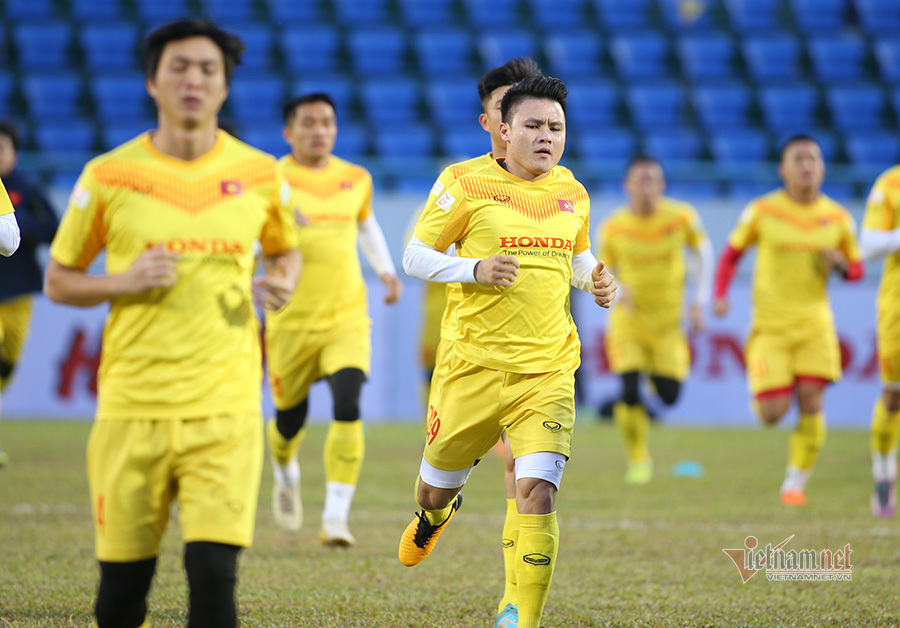 Quang Hai is ready to kick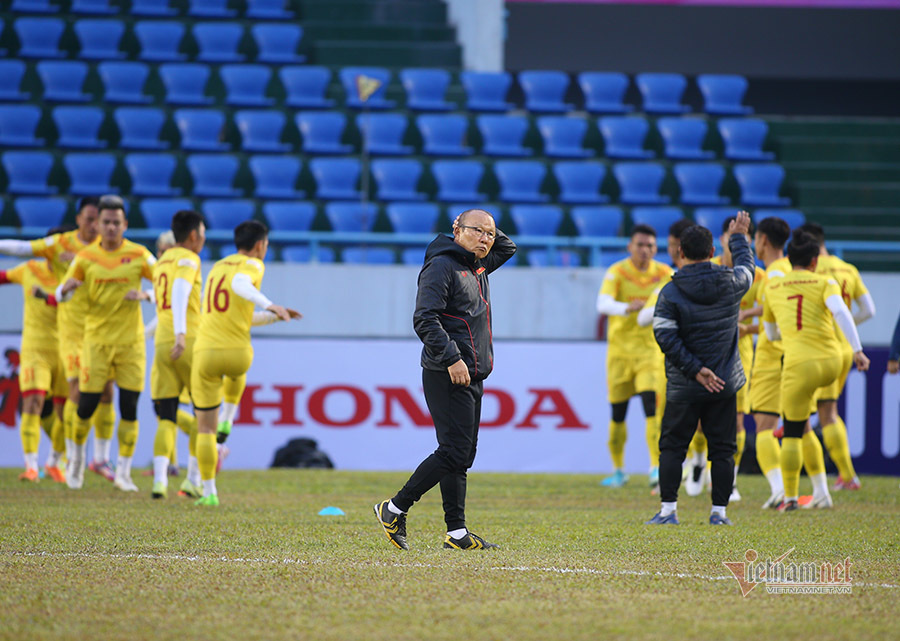 Coach Park Hang Seo is quite a headache when it comes to tactics and staffing in both teams. The friendly match between Vietnam and U22 Vietnam took place at 6pm on December 23 at Cam Pha Stadium (Quang Ninh). All ticket sales, after subtracting the cost of the organization, will be transferred to the people in the Central and Central Highlands through the Vietnam Fatherland Front.
SN
.