Lee Nguyen welcomes the traditional Vietnamese New Year with special emotions that are different from every year.
For overseas Vietnamese players like Lee Nguyen, the traditional New Year is very special. After many years, Lee Nguyen returned to his hometown and celebrated the full Tet with family and friends.
"I still call him back in Dallas and sometimes he reminds me that the Vietnamese New Year is coming. If I wouldn't have noticed before, but after nearly 3 years in Vietnam, I understand Tet is meant to be." what does it mean to my father as well as to Vietnamese ", Lee Nguyen shared.
Lee Nguyen said he loves the taste of Tet, likes spring. The former American player felt the Tet atmosphere in Ho Chi Minh City, and everything started from the very first days he came here.
Lee Nguyen wears traditional ao dai to welcome Tet
"The first day I went to Ho Chi Minh City and did the isolation in the hotel. I saw the bustling atmosphere from the window frame. In the US, Vietnamese people also have 1-2 days of Lunar New Year holidays, while Christmas, it is. We have about a week of relaxation, but I have to come to Vietnam to see how important Tet is because everyone looks forward to Tet " Lee Nguyen said.
Returning to Vietnam is not only about playing, but Lee Nguyen also has his big goals: "I know when I returned to Vietnam, many people said I was 34 years old. But in Europe there are people like Ibrahimovic who are still playing at the age of almost 40, it's admirable. I. I also want to play football to 40 like him.
I wish I could play for the Vietnamese football team! I am proud of the Vietnamese blood in my father's heir. Although I cannot play for Vietnam as a player, but maybe I will contribute to this shirt as a coach in the future.
Another star of Vietnamese football, Nguyen Cong Phuong, also welcomes a special Tet, because he is already "people's husband".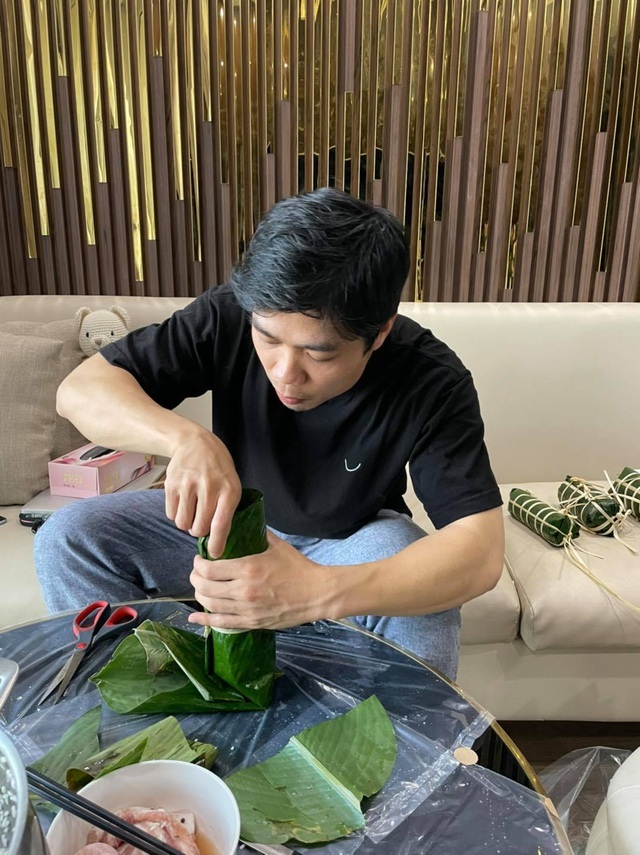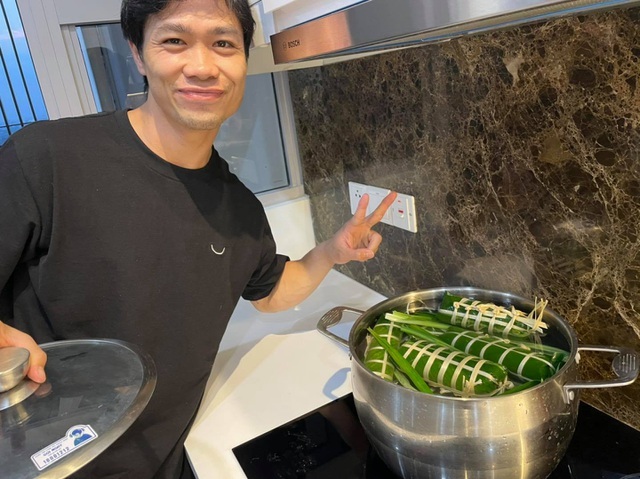 With Cong Phuong, he realizes the responsibility of a man of the family, so he has to worry about preparing for Tet. Cong Phuong has just shown off a pot of Tet cakes he wrapped himself, considering this a meaningful gift for his wife and relatives.
SN
.