The Man City midfielder thanked coach Southgate for giving him a second chance, to participate in the EURO 2020 finals after the scandal of being kicked out of the England team.
In the first call to England in September last year, Phil Foden and Mason Greenwood (MU) were entangled in a big "seal".
Phil Foden is happy to be given the opportunity to return to England by coach Southgate after the scandal
After the debut of the Three Lions (against Iceland), both were sent home for violating Covid-19 rules. They have been seen leading strange girls into the room, where the British team is stationed, which is strictly forbidden.
Despite all the fuss, Phil Foden returned to England after a great campaign with Man City. Similarly, Mason Greenwood also has a name but has just had to withdraw due to injury.
Here, the young star expressed his gratitude to the head coach, Gareth Southgate for giving him a second chance, to participate in the EURO 2020 finals.
Phil Foden shared: "I made a big mistake. I'm young. Coach Gareth Southgate told me, if I continue to do well, in good form, there will be a chance to come back.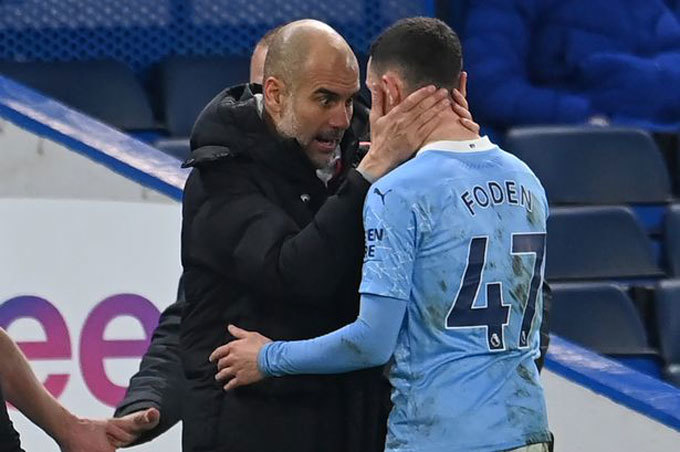 Phil Foden has a great season with Man City
Therefore, I worked hard. Not every coach will give you another chance. So I have to thank Coach Southgate a lot, for giving me that."
Phil Foden is currently the most valuable player in the world – 190 million euros, according to the latest results of the CIES football research organization, performed every 6 months with players in 5 top leagues. top of Europe.
At EURO 2020, England is in Group D with the Czech Republic, Croatia and Scotland.
Festival

Mourinho said that France won Euro 2020, immediately received a 'blow' from Deschamps
Jose Mourinho declared, if France does not win EURO 2020, it will be a failure. Immediately, he received a bitter response from Didier Deschamps.

Suddenly the last name was called to England for Euro 2020
Not Lingard or Ward-Prowse, central defender Ben White was the one who was "chosen to send gold" by Southgate coach, replacing Alexander-Arnold due to injury.
.