Central defender and captain Que Ngoc Hai said that he was tired of running up to celebrate with the scorers of the Vietnamese team.
On his personal page, captain Que Ngoc Hai extremely humorously posted a moment to celebrate the goal with his teammates with the status line: "The hardest runs last night were the ones to celebrate."
In the victory over Indonesia, 4 goals of the Vietnamese team were scored by Tien Linh, Quang Hai, Cong Phuong and Van Thanh. After these goals, Que Ngoc Hai ran from home to celebrate with his teammates.
Que Ngoc Hai celebrates better than the scorer, striker Tien Linh
Viettel's center-back was given the nickname "virtual living saint" by the Vietnamese team members, when he performed beautifully with the goal writers.
In addition to the virtual live phase when celebrating the goal, Que Ngoc Hai also left good impressions when he repeatedly complained to the referee to protect his teammates against dangerous tackles from the opponent.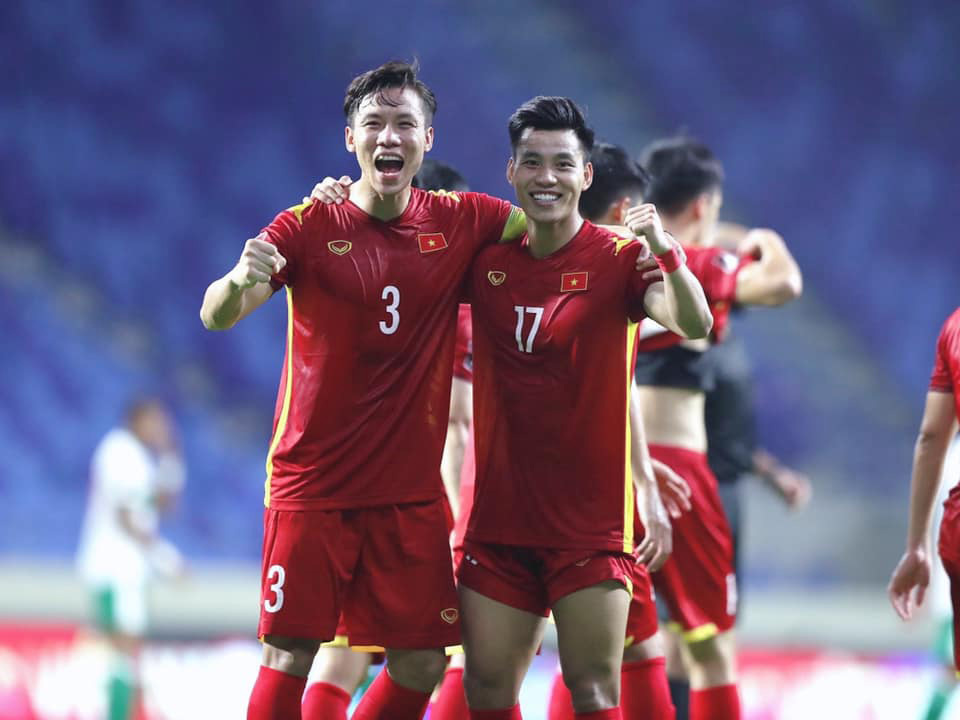 Que Ngoc Hai deserves to be called "virtual living saint"
In fact, these are all funny stories in the Vietnamese team, because above all, the whole team deserves the joy of winning, not just the scorer.
After the victory over Indonesia, on the evening of June 8, the Vietnamese team continued to enter the training session to prepare for the match against Malaysia. This is a difficult match for Park's army when Quang Hai is suspended, while Tuan Anh and Van Toan leave open the possibility of playing.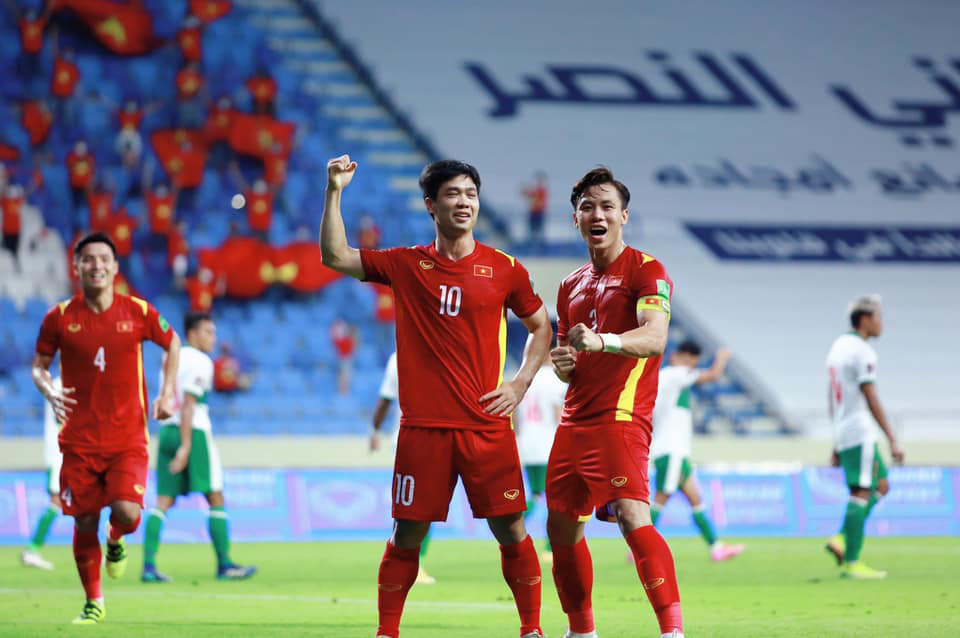 A run from home to celebrate with Cong Phuong
After 6 matches, the Vietnamese team leads Group G with 14 points, 2 points more than the second place team, UAE. The Vietnam team met Malaysia on June 11, then the host UAE on June 15.
Video of Vietnam 4-0 Indonesia team:
SN

Indonesian newspaper: 'Vietnam makes our team miserable'
Not completely resigned to the 0-4 defeat, but the Indonesian press had to admit that Vietnam made Garuda have a miserable match.

Indonesia fought martial arts and the ending was defeated by the Vietnamese team
Indonesia used "martial arts" to limit the strength of the Vietnamese team, but it was impossible to avoid a big defeat against coach Park Hang Seo's team.

Tuan Anh is difficult to play in Malaysia, Indonesian players apologize
Tuan Anh suffered ankle pain after hitting the ball to destroy the Indonesian player, leaving open the possibility of playing in the match against Malaysia on June 11.
.