February 21 (the 10th of the Lunar New Year) is the day of God, according to folklore, but this year, because the translation of Covid-19 is still complicated this year, many people choose to buy gold for luck from a few days. before.
According to some gold companies, because this year's Than Tai day coincides with Sunday, the world gold market is closed for weekend trading, so gold prices are less volatile. At the same time, in the complicated context of the Covid-19 translation and the scattered buying of gold from the past days, the number of people coming to trade on this day is not as large as every year.
In the morning, SJC gold price was stable compared to the previous day before being traded around 55.65 million dong / purchased volume, 56.35 million dong / sold out – unchanged from yesterday. Gold jewelry of all kinds and other gold brands such as PNJ, Doji, SBJ … popularly traded in the range of 54.5 – 55 million VND / tael, or 5.45 – 5.5 million VND / piece.
Some small gold shops in Ho Chi Minh City crowded with customers to buy gold for good luck on Than Tai day. In the photo: Customers buy gold at Mi Hong store (Binh Thanh district)
However, many businesses, gold shops in Ho Chi Minh City still open very early to welcome customers to buy gold for luck.
There is no scene lining up from 3-4 am like in Hanoi, the gold market in Ho Chi Minh City is only "hot, cold" for each region, each gold shop. At the stores of big enterprises, such as: Phu Nhuan Jewelry – Gemstone Company (PNJ) on Hai Ba Trung, Nguyen Van Troi, Le Thanh Ton …, Saigon Jewelry – Gemstones Company (SJC ), Sacombank Jewelry Company (SBJ), DOJI Jewelry – Gemstone Group … the number of visitors in and out is quite crowded. Guests are measured body temperature, wash hands with antiseptic, some companies require medical declaration … before entering the transaction.
At SJC, Shen Tai gold bars and SJC 1, 2, 5 gold pieces were only asked a lot by customers. While in PNJ, besides the attractive gold products such as Mr. Than Tai and the plain gold rings, some feng shui items with the statue of Ong Than Tai inside were also bought a lot.
At DOJI's stores, a large number of customers come to choose the buffalo-shaped gold bars, the Than Tai-shaped gold bars, the 1-5 gold rings …
Many gold shops in the area of ​​Cau Market (District 12), Thach Da Market, Go Vap Market and the gold shops along Quang Trung Street (Go Vap District) are also crowded with people buying gold rings from 5 inch to a few. just.
At Kim Phat 1 gold shop (Go Vap market), customers choose to buy jewelry, gold rings, necklaces … Just finished buying 1 gold ring for 5.45 million VND, Ms. Le Thi Diem (Phu district Nhuan) said that for many years, on January 10, she is only 1-2 gold coins with the expectation that her business will always be smooth.
The staff of Kim Phat 1 gold shop said that after 3 hours of opening, there were about 500 customers coming to buy gold. Many people choose to buy gold rings, so the gold workers have to increase the crafting of gold rings to meet the demand.
Meanwhile, many other jewelry centers, gold shops in the central area of ​​Ho Chi Minh City are quite empty. The owner of a gold shop on Le Thanh Ton street (District 1) said that the number of visitors coming to trade from the morning is much quieter than every year, even less than usual.
In the Tan Dinh market area (District 1), some gold shops have the same number of visitors as usual, even the shop owner is still waiting for customers …
Some pictures newspaper Workers noted in clarity 21-2: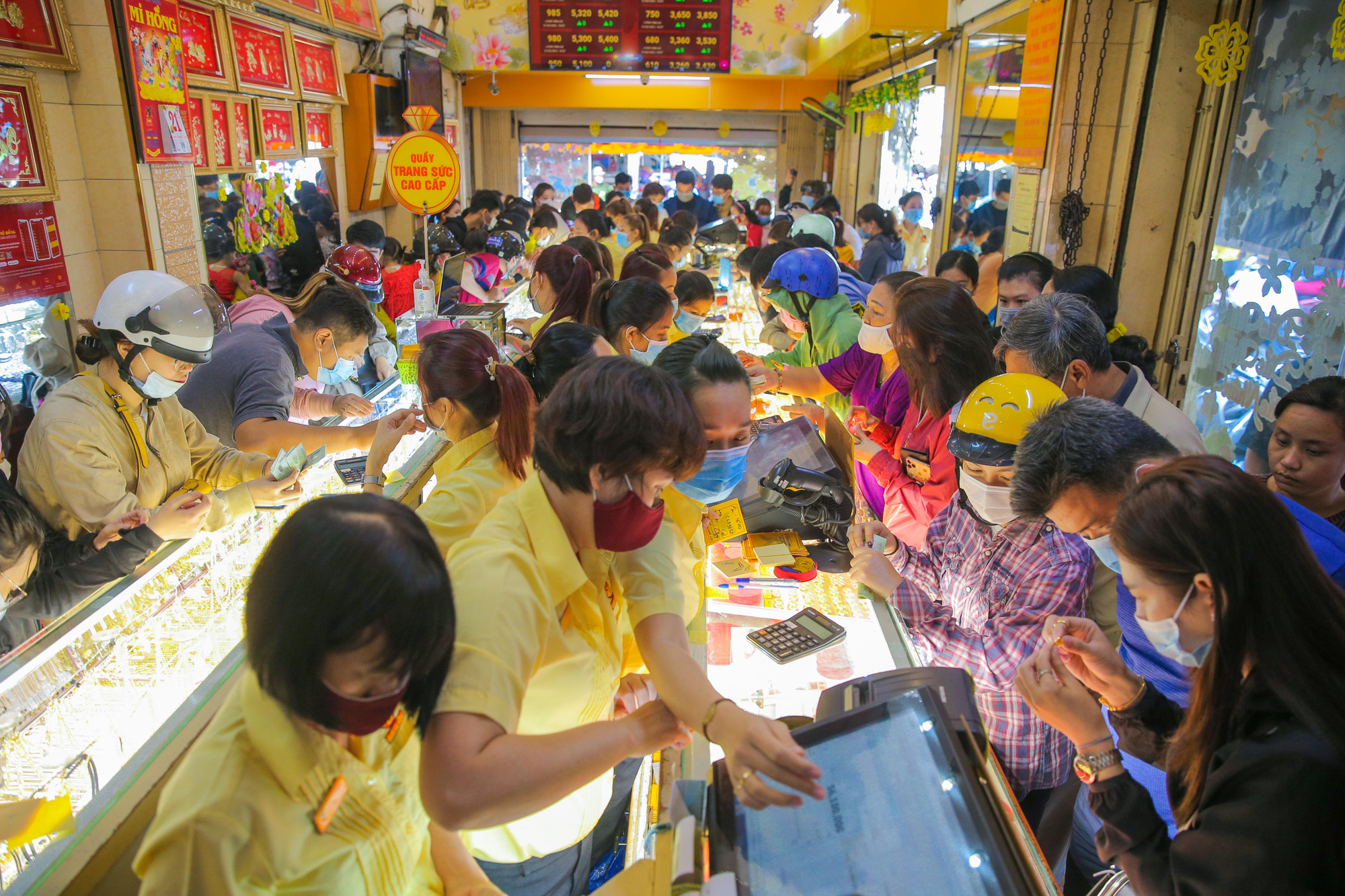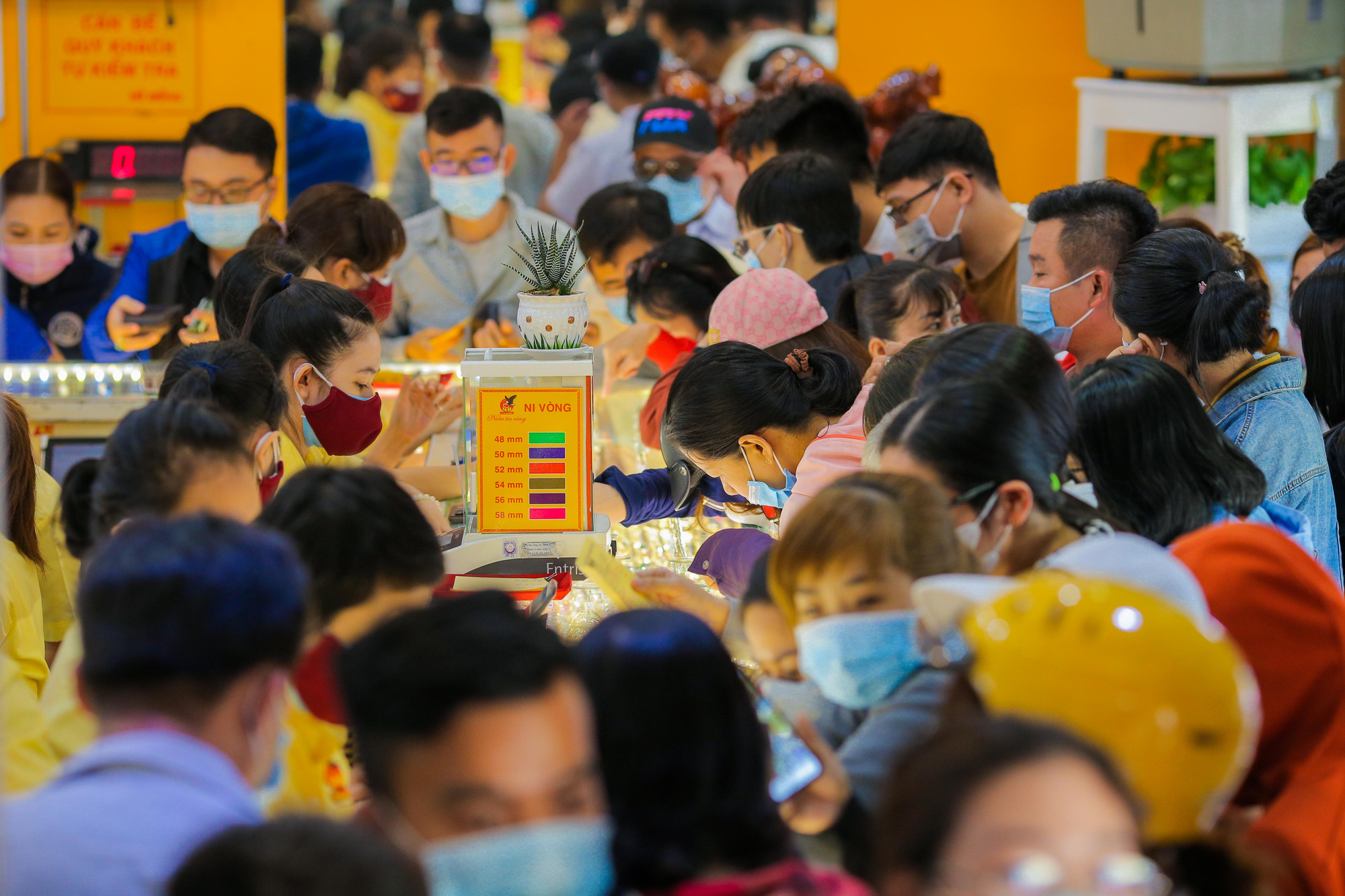 Mi Hong Gold Shop is open from 5 am on the day Than Tai welcomes guests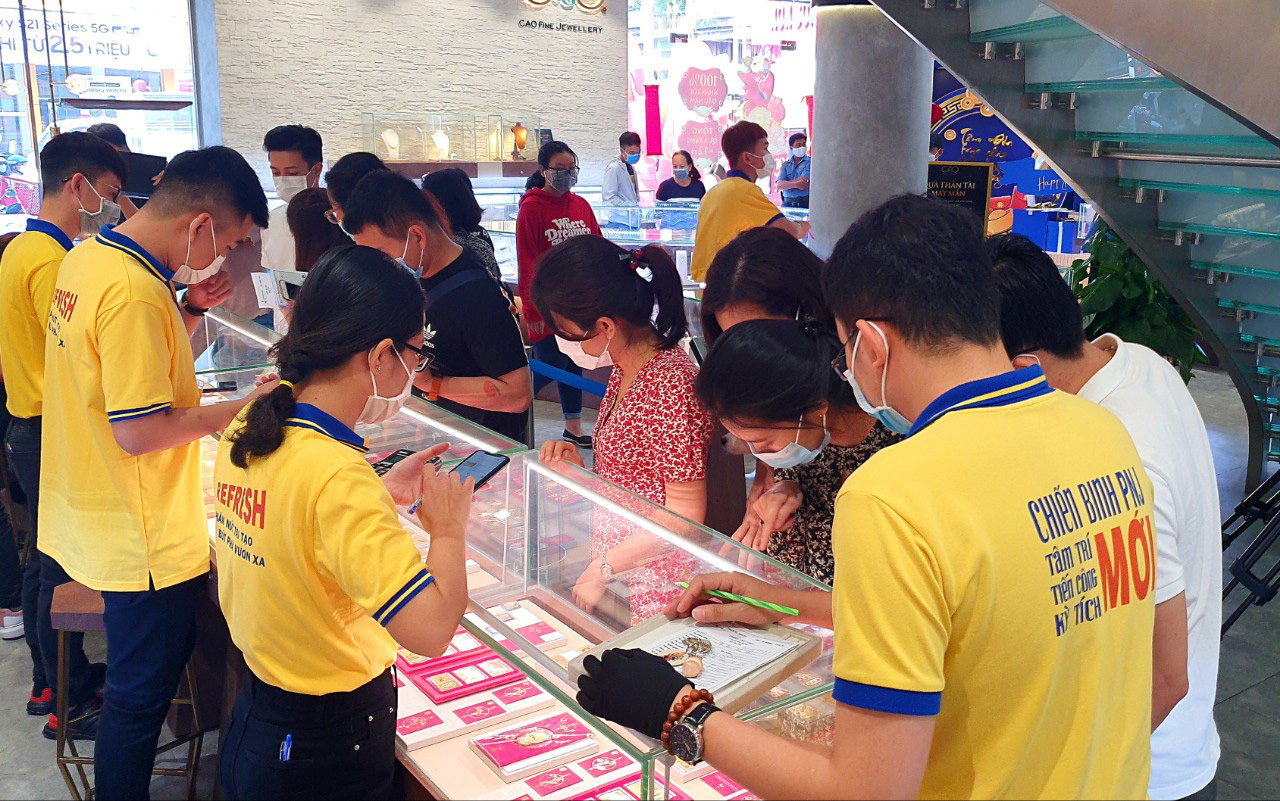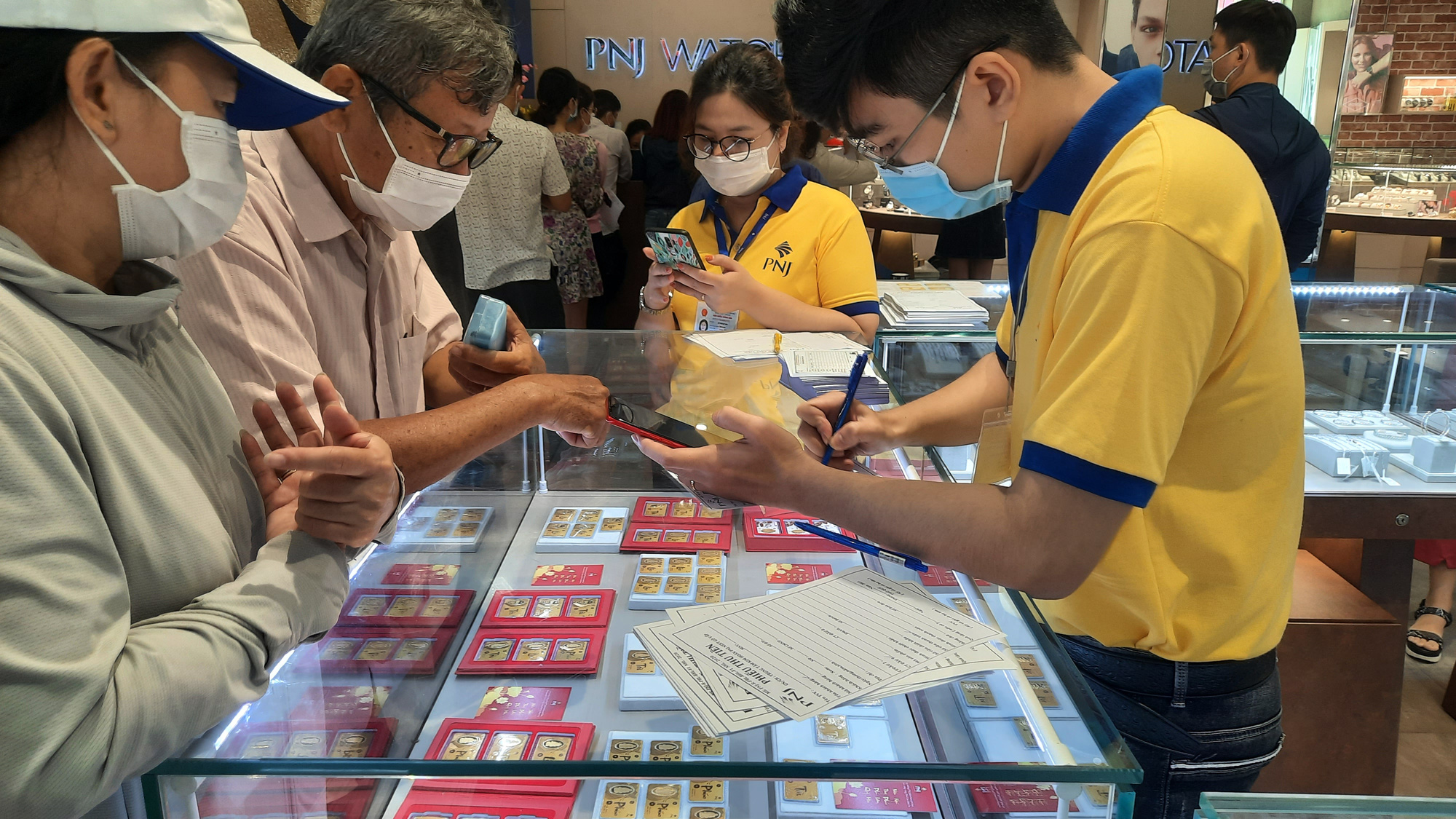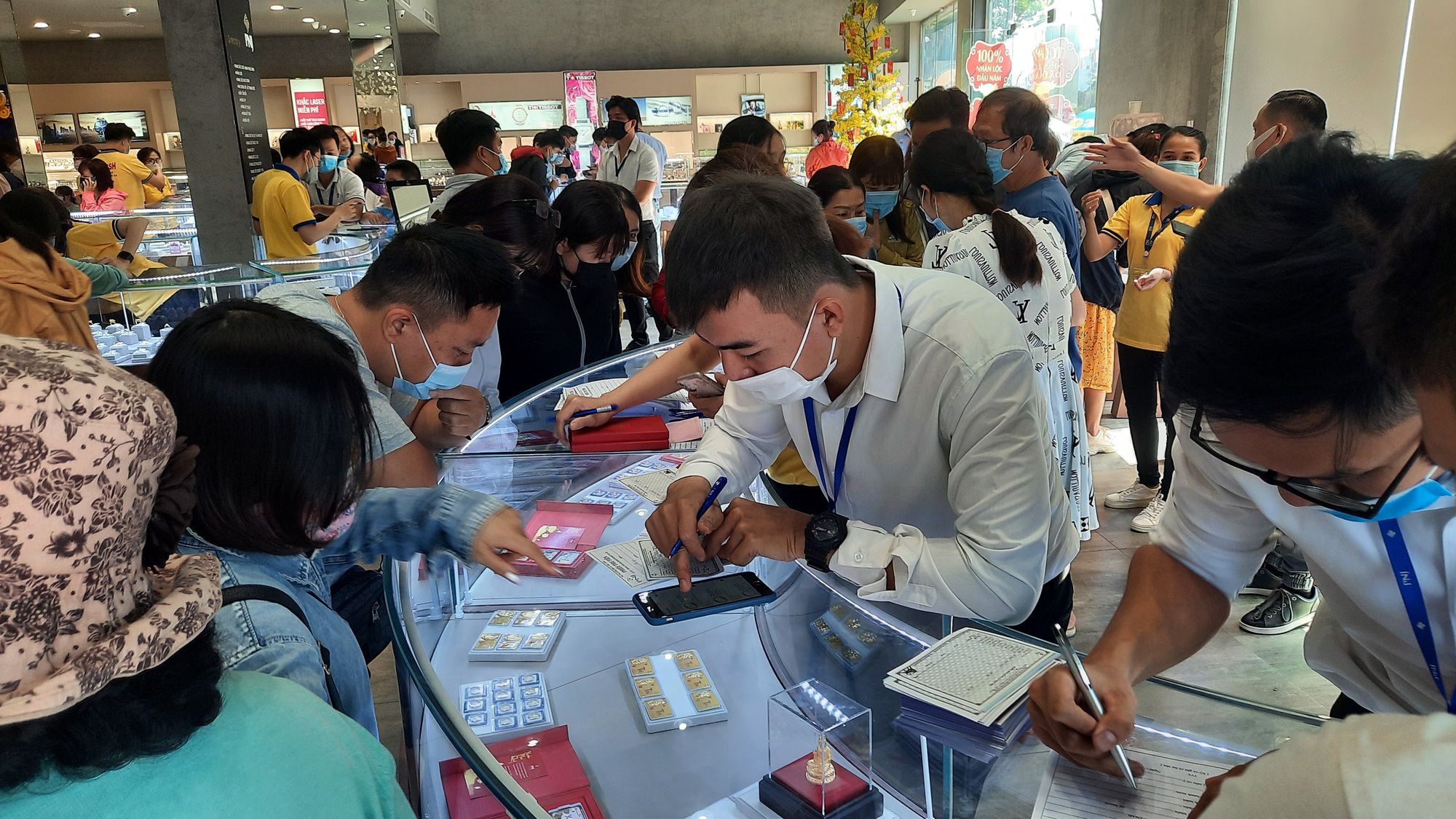 Visitors transacting at PNJ's branches increased sharply compared to normal days. According to PNJ's representative, if calculating from 7, 8 and 9 and the morning of the 10th day of the New Year, the number of visitors for transactions increased by about 20% over the same period last year.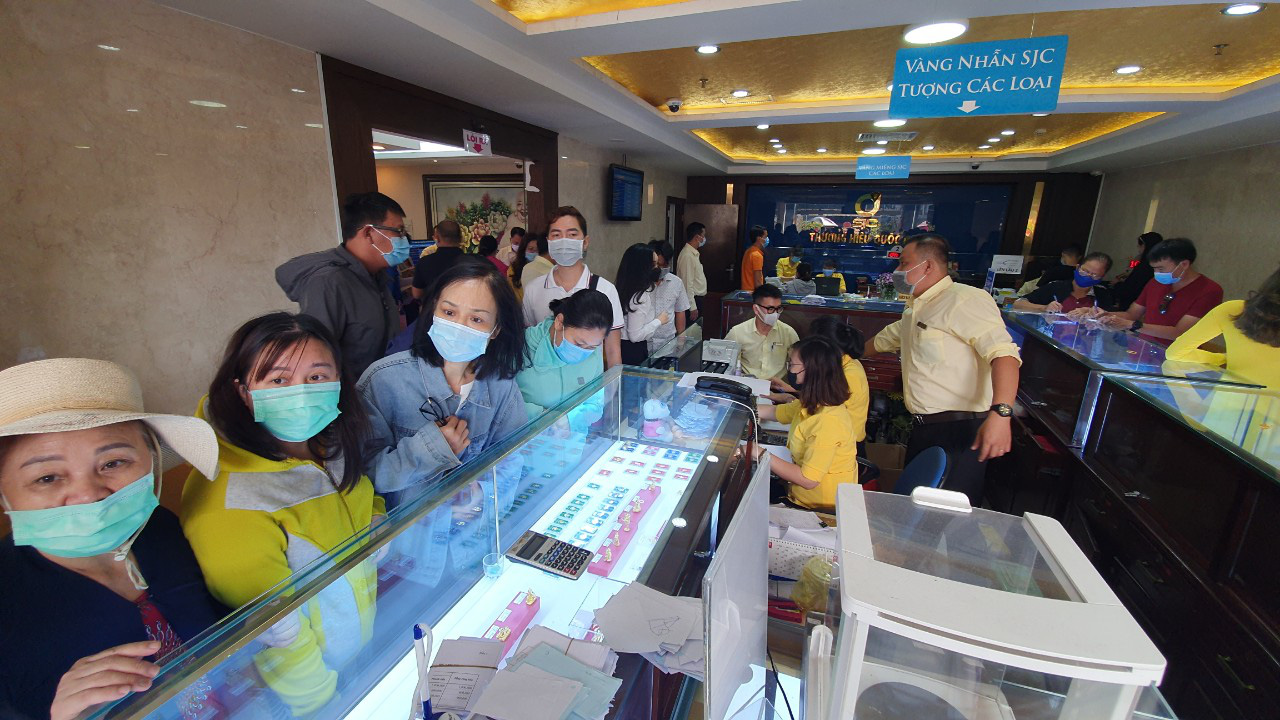 Gold buyers at SJC Company in District 3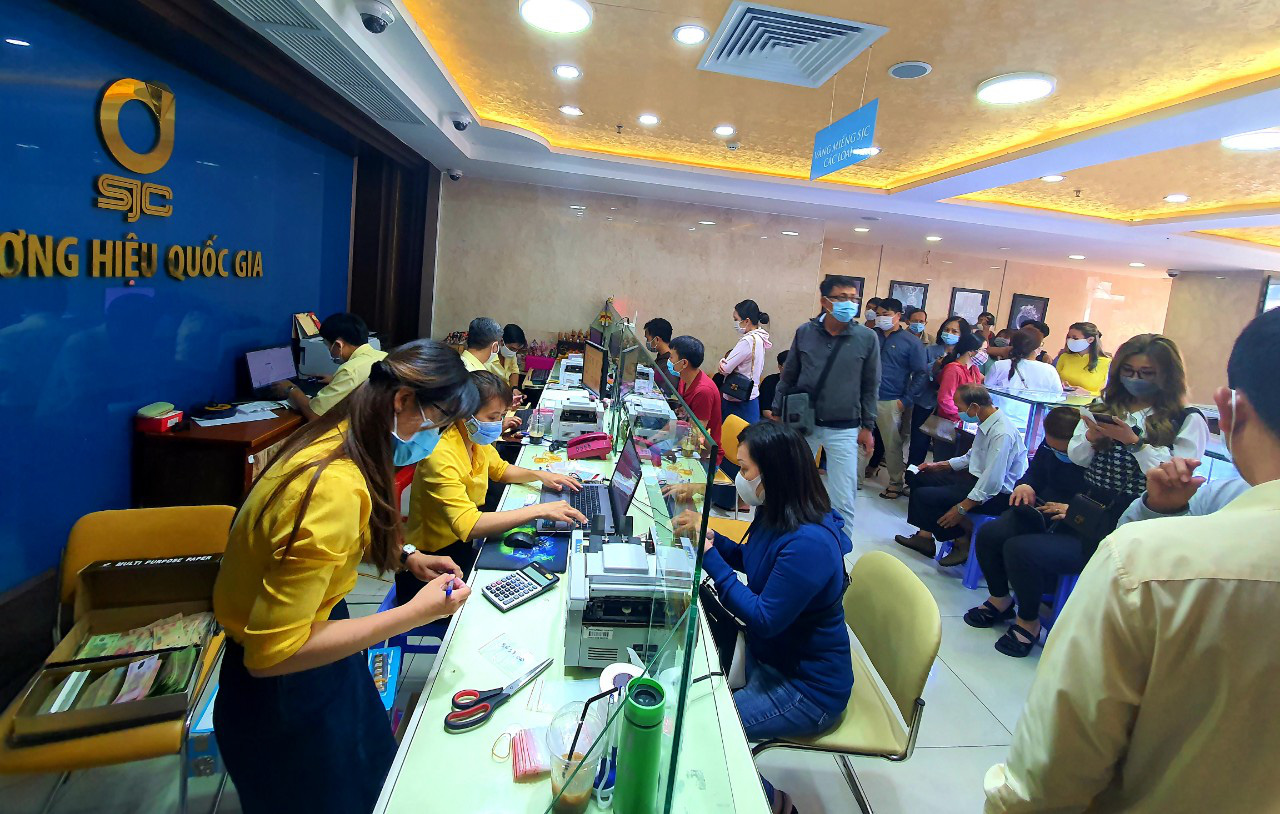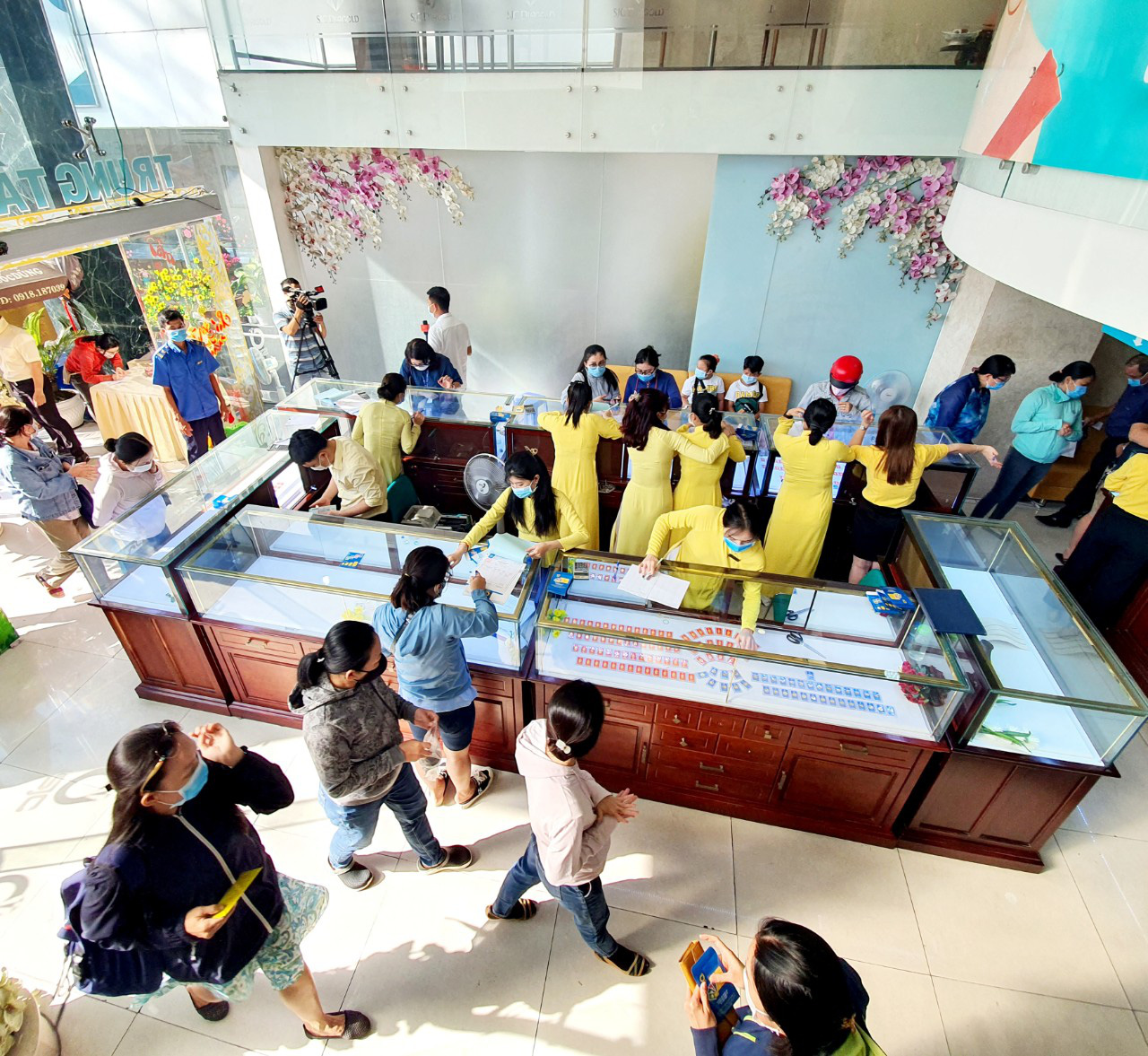 However, the number of visitors to buy gold this morning was not as large as in previous years, according to SJC Company employees, partly due to the Covid-19 translation and partly due to the purchase from the previous days.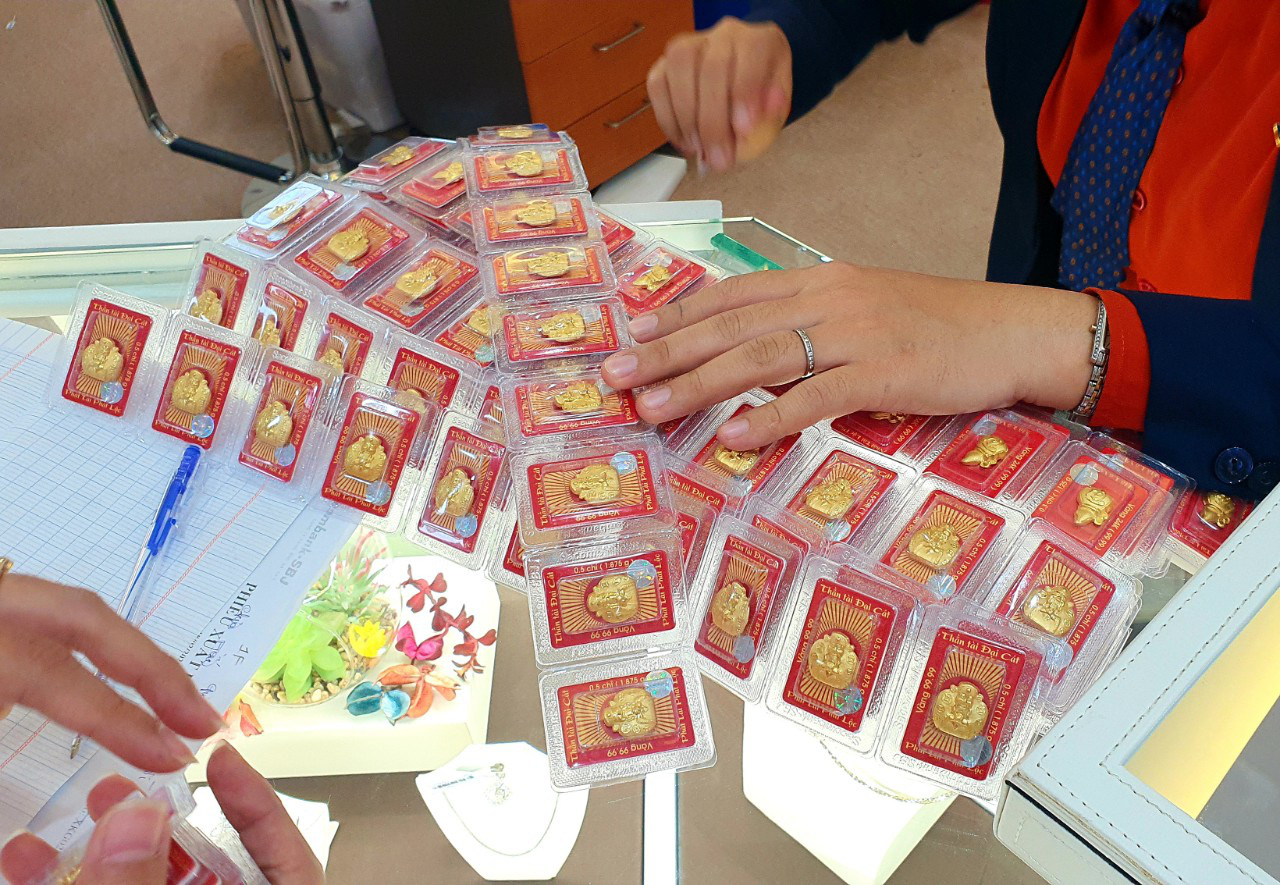 Mr. Than Tai gold piece attracts many customers at SBJ Company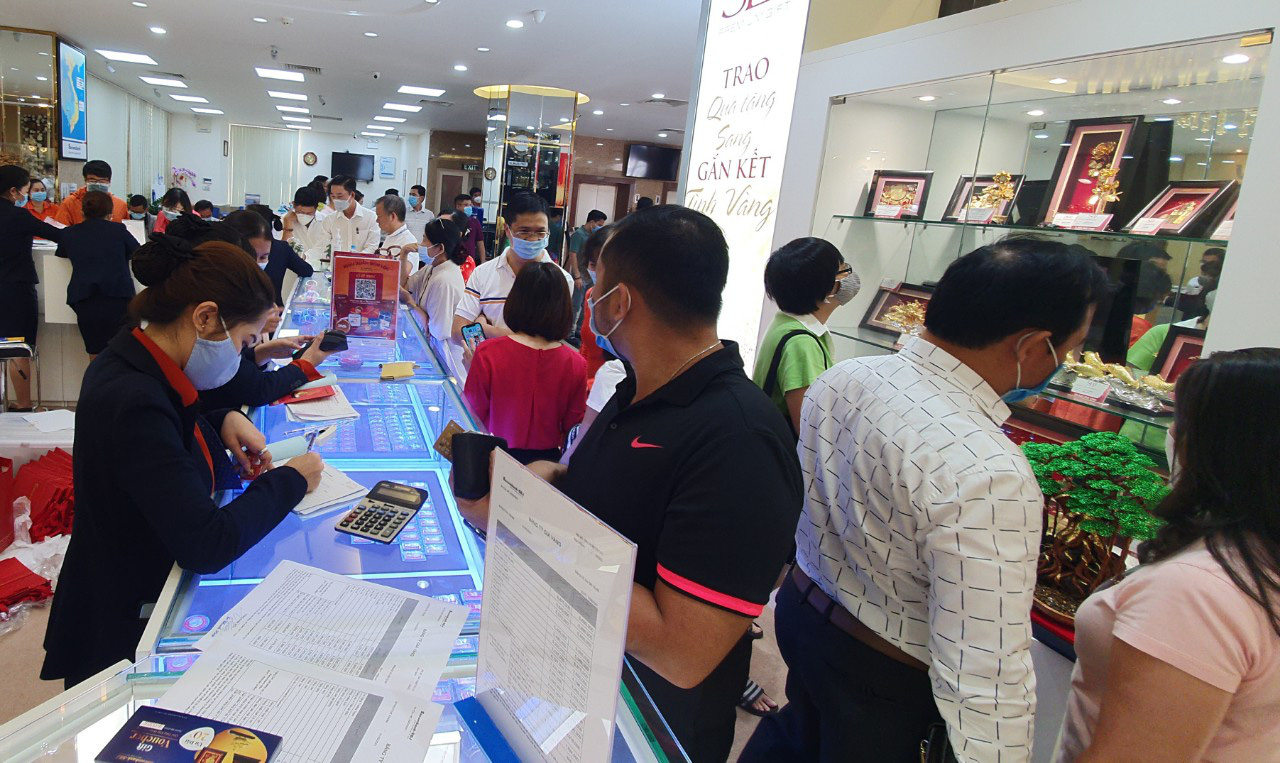 Representatives of SBJ Company said that besides customers who came to buy gold directly on Than Tai day and the past few days, many customers chose to order online to be delivered on January 10th in the context of Covid-19 transaction.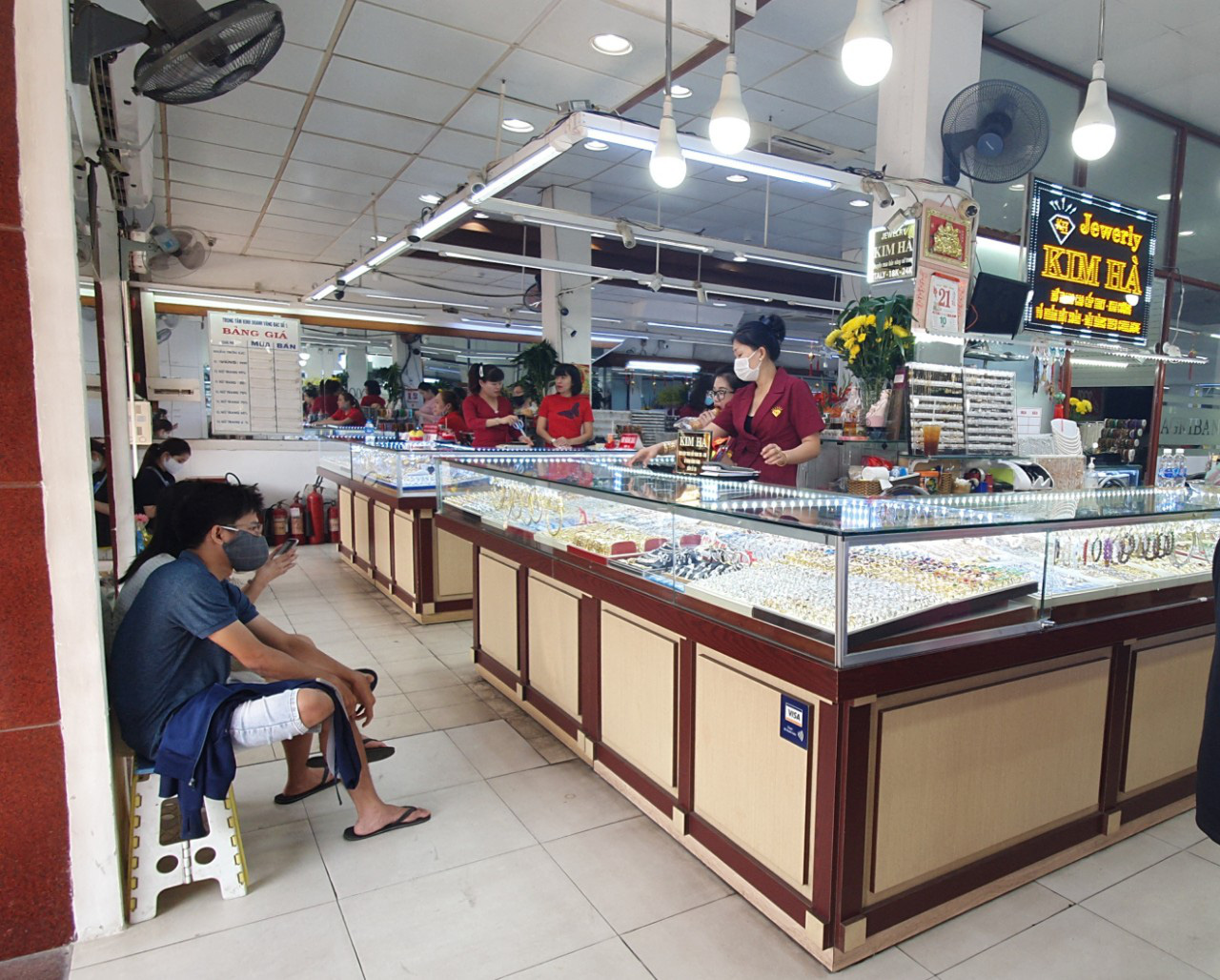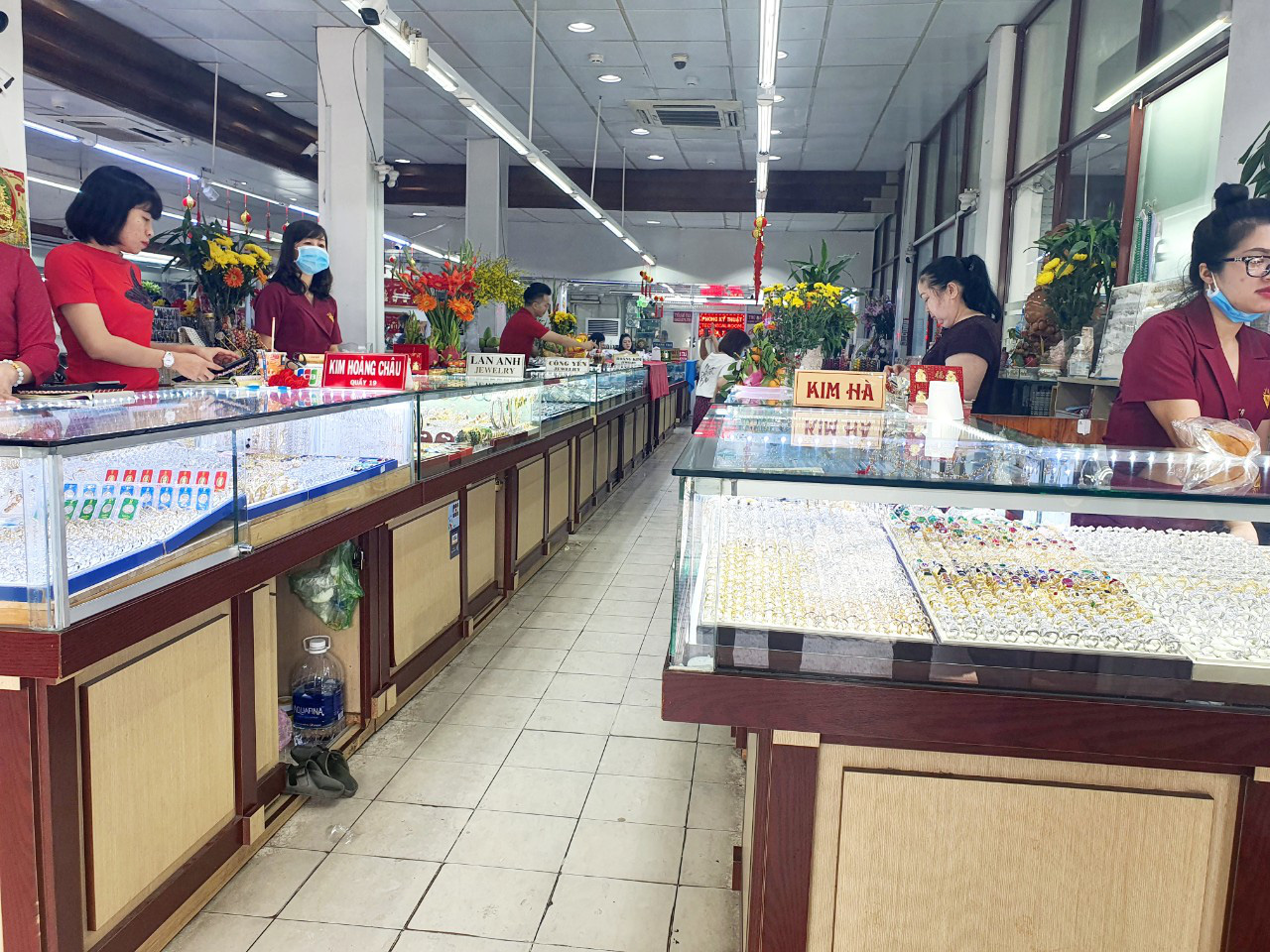 While the gold companies are crowded, some gold shops and other jewelry centers are quite absent. In the photo, a jewelry center in District 1, the owner of the shop looks for customers on the morning of Than Tai.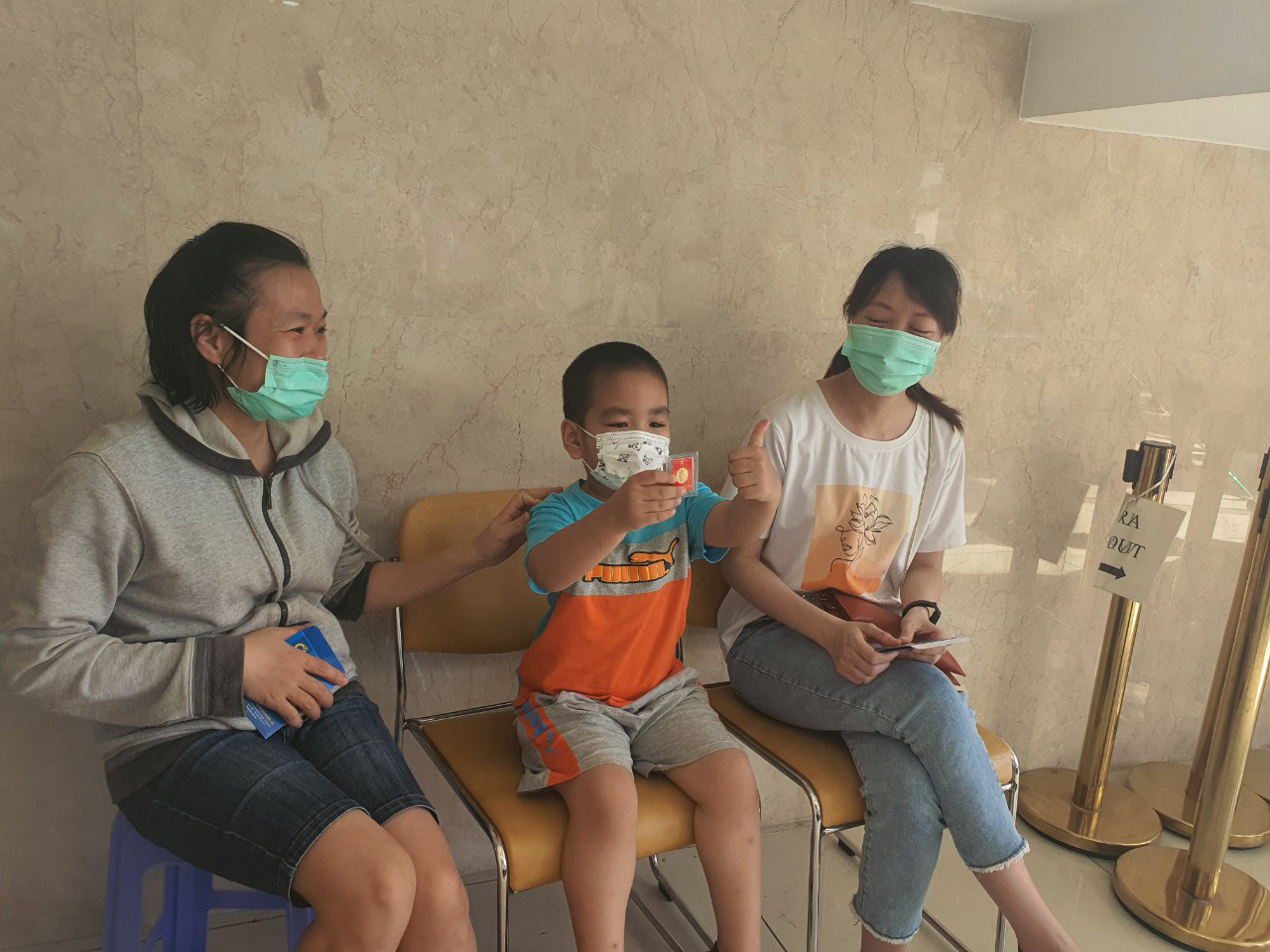 A family brought his son to buy gold for luck on the God of Wealth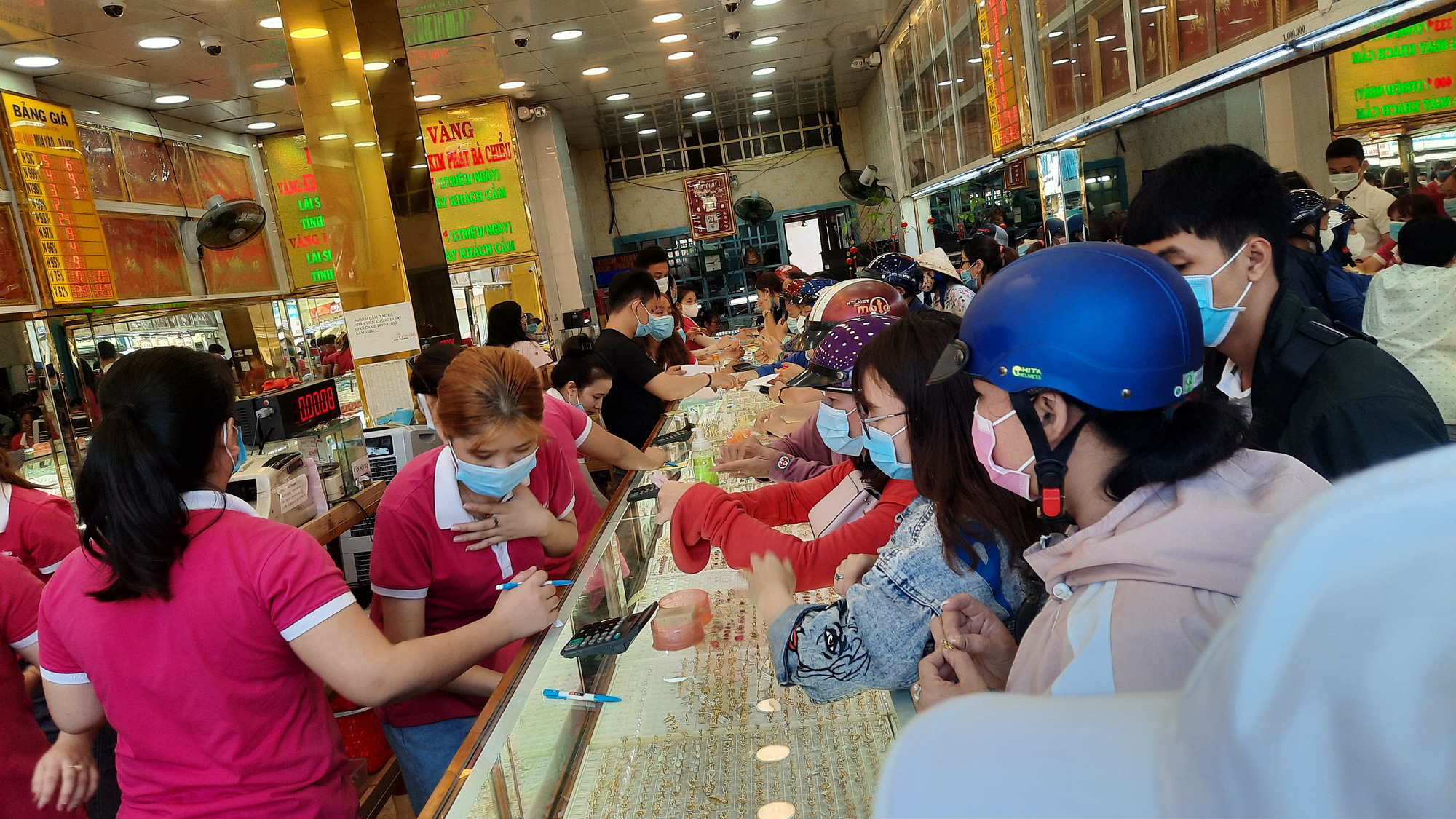 A gold shop in Go Vap district is quite crowded during the morning of Than Tai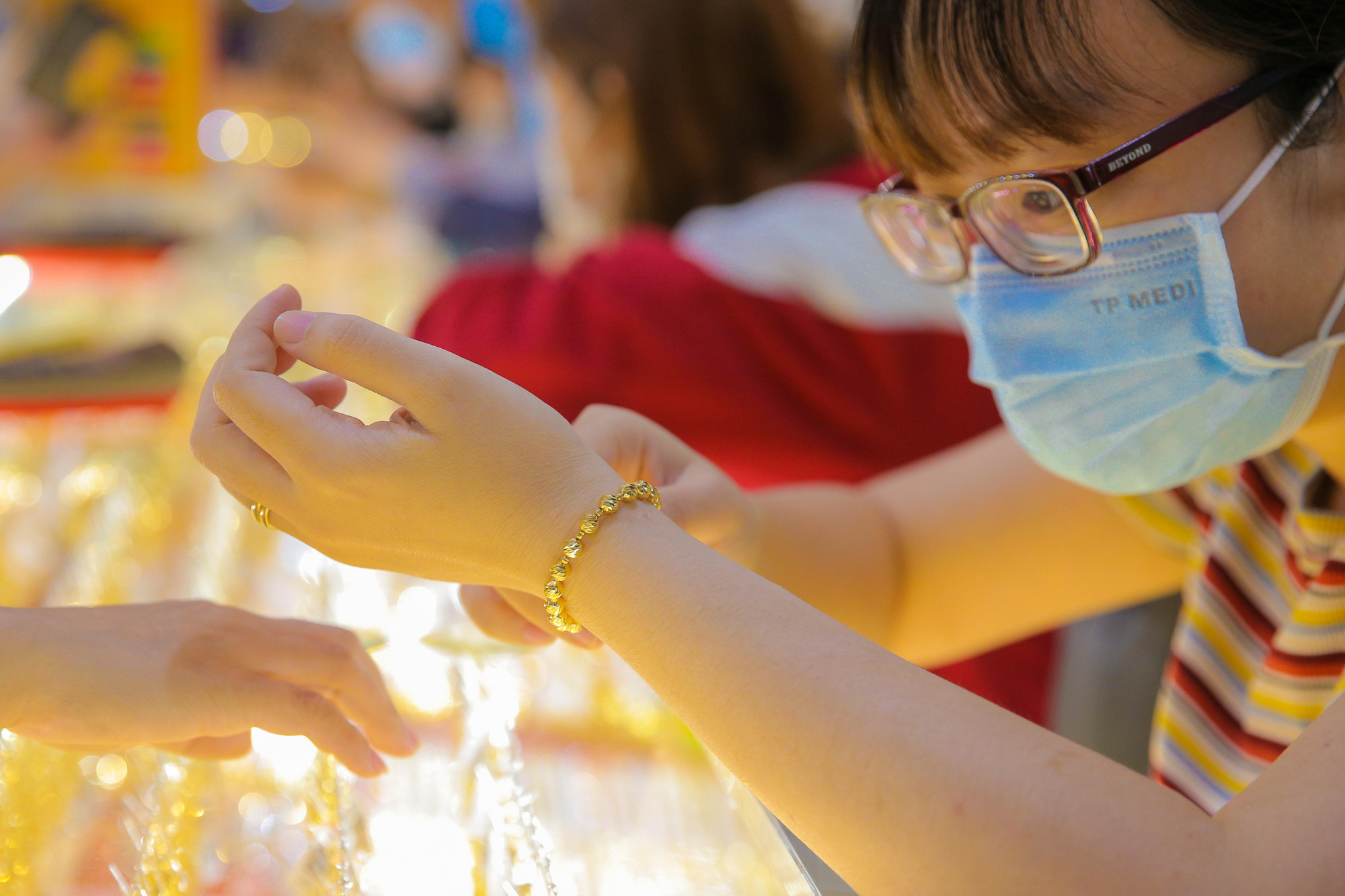 Gold jewelry is also chosen a lot on Than Tai day with the concept of both getting lucky and wearing everyday