Do Danh Huong – Photo: FBNV
The picture of Huong sitting in a hospital bed and the picture a few months ago, when Huong received his university degree, was like a picture of two different people, deeply touched everyone. Everyone pity the young man, just over 23 years old and has a future and plans ahead.
The employee of the National Institute of Hematology and Blood Transfusion came to visit Huong this afternoon, April 5, and almost every day she came down. Huong was in the emergency room nearly 10 days ago, his eyes were yellow, his body was puffy, a few days ago Huong was a little better, but everyone was still worried.
"I love my mother very much, she is very gentle, a wonderful guy" – the employee of the National Institute of Hematology and Blood Transfusion shared with Youth Online.
Huong went to the National Institute of Hematology and Blood Transfusion in mid-January 2021. Only 2 months after graduating from university, Huong suddenly received bad news: he had M7 leukemia, a quite rare disease.
Huong is the only child in a quite special family. His father abandoned both mother and child since Huong was 3 years old, and the mother suffered from depression after a mental shock.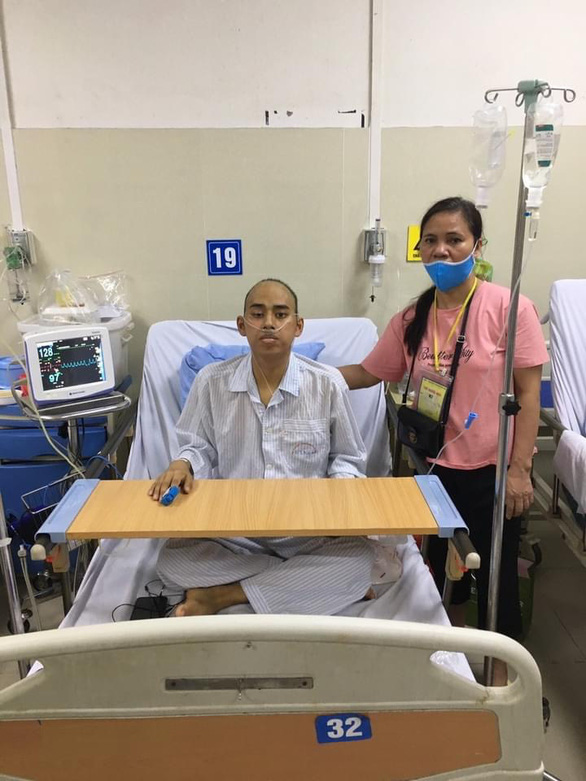 And these days, in the hospital bed – Photo: FBNV
But it seems that heaven is not taking all of anyone. Huong gradually grew up, despite being very poor, but gentle and loving her mother.
Huong is educated to prepare for a future, as Huong wrote before his first chemotherapy: "Two words 'if only' imprinted on my mind, I want to write a lot, for you and the people I love. , that you used to plan a lot, draw out the scripts for the weekend afternoons … ".
But the storm came without warning. The days close to New Year's Eve are the days when Huong prepares for the first chemotherapy.
"In the following days, you may not see me writing cute love stories or many dreams of Hanoi. But I always have a special love for this land and I am always ready to write about sentences. Beautiful story, beautiful people, even though I know that I do not have much time "- Huong wrote.
And in the days in the hospital bed, Huong still writes. At the admin position of Hanoi's Story page, lying on the hospital bed, Huong's personal page is still the story of blood donation to the anemic patients, the love things for mothers on the International Day of Happiness, the drops of rain spring, and the wish "Do not leave Hanoi alone" on the occasion of 1 year Hanoi recognized patient COVID-19 number 17 …
And the decision to sign the registration form for organ and corneal donation at death. In that moment, the young man shared that it was the moment when Huong did not regret anything, although Huong was shocked when he heard the news of the violence, each feeling angry and angry with the irony and injustice of his life.
When deciding to donate organs, Huong said that was when Huong understood: "We always have more than one way to prolong life, instead of indefinitely exist in the middle of life. I want you to live well, live for the two of us, Help me live, I will use your eyes to see the world ". That was when Huong officially entered the war against a dangerous disease.
But for more than 10 days, Huong did not write more, Huong is tired after the first chemotherapy. The doctors are worried, the acquaintances are all worried, hoping for a miracle to the young man. Fighting, everyone hope you see the world with your own eyes.
Because life is still beautiful …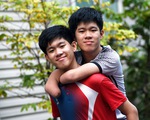 Because my life has you, brother
.